Disney Animation's Wish is packed with Easter eggs of the studio's past work—but why?
At least part of it likely has to do with how Wish is meant to be a celebration of 100 years of Disney Animation. That's why the movie focuses on the power of wishing upon a star—literally.
The animation style itself is also meant to be directly inspired by the work of the studio over the years.
This celebratory approach led to the film also including dozens of nods and references to past Disney projects.
Wish's Many Disney References
Speaking with The Direct's Russ Milheim about Disney Animation's film Wish, a movie meant to celebrate the 100 years of the renowned studio, the creative team from the movie spoke about the many Easter eggs and references it holds.
When it came to how they figured out which Disney references to add to the movie, Wish Co-Director Fawn Veerasunthorn remarked "[they] didn't start off with a list of what [they] wanted to include," instead first focusing all their energy on making Wish as great as it could be on its own:
"We didn't start off with a list of what we wanted to include in. We focused all our energy on making this a standalone, original story with original characters and songs. But once those things are in a really good place, we put them into production, then people start coming up to us with ideas, and they have so much passion and love for these characters and stories that they grew up with."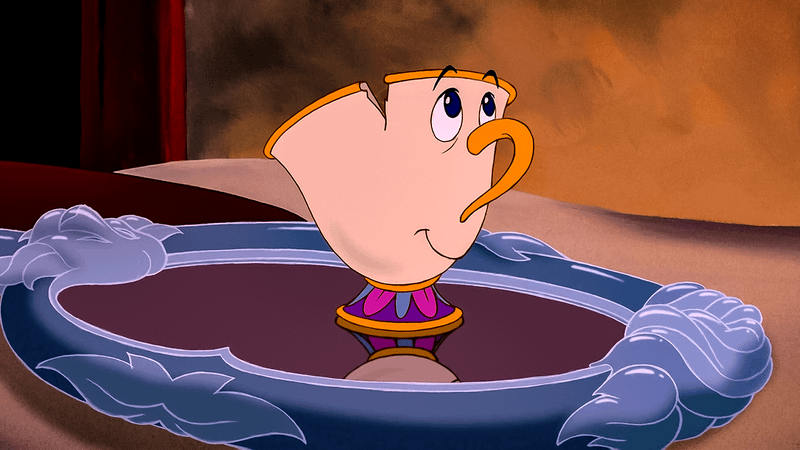 She joked about one of the Disney references she wanted to include was a "chipped [cup]," as a nod to the classic Beauty and the Beast film:
"And there will be like, this seems perfect to put this character in, and me included. I love 'Beauty and the Beast'. There are some cups in the sink; can one of them be chipped? So we just had so much fun, and collectively, this is like our love letter to Walt and artists that came before us, that has inspired us so much. And we just want to put these little hidden gems in there."
Fawn then confirmed that she did get her chipped cup to appear in the finished movie.
Executive Producer Peter Del Vecho noted "the nods only made it into the film if it happened organically:"
"I mean, the nods only made it into the film if it happened organically. If that made sense in the story, we tell you if it was distracting, we knew we didn't want to do it."
Vecho also shared how the most unique challenge Wish presented was how it "had to evoke everything that [they] love about Disney animated movies for the past 100 years:"
"Right from the beginning, there was a daunting challenge, and that was: it had to evoke everything that we love about Disney animated movies for the past 100 years. So, that was daunting, but it quickly turned from that into joy. Because we're all Disney fans and the passion to tell the story, everybody in the studio wanted to be a part of it. From the beginning, that was the biggest challenge. How do you embrace that and yet tell them original story with original songs and characters."
Wish Is the Best Experience for Disney Fans
While fans will need to wait to see all the Disney Easter eggs Wish contains, there is one that can be appreciated ahead of time: Asha's group of seven friends are meant to resemble Snow White's seven dwarves. While it may seem obvious, it's easy to miss.
Needless to say, there's plenty more where that came from. Some are more subtle, while others are a little more on the nose.
But for those hardcore Disney fans out there, Wish will no doubt be an incredibly satisfying and fun experience. 
Thankfully, based on critical reception so far, it seems that the film is also able to excel on its own merits—which is always a good thing.
Wish hits theaters on November 22.