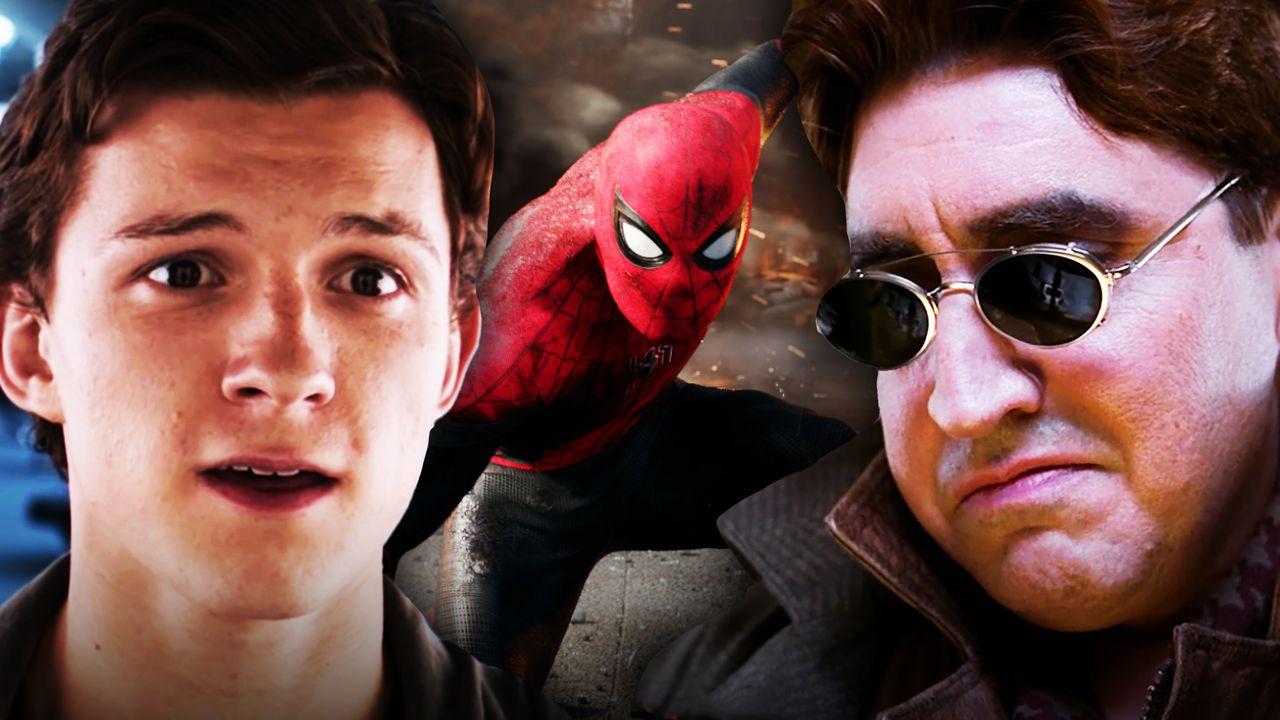 The multiverse will be the next big thing for the Marvel Cinematic Universe, and various projects in the Phase 4 slate seem to solidify that point. WandaVision and Doctor Strange in the Multiverse of Madness will further expand the multiverse concept of the MCU, opening up the barrier between alternate realities in surprising ways.
Meanwhile, Jon Watts' Spider-Man 3 seems to be a clear frontrunner to aid the multiverse idea of the MCU, and this was further established by recent casting additions for the threequel. Jamie Foxx will reportedly return as Electro, a role that he previously played in Marc Webb's The Amazing Spider-Man franchise. On top of that, Benedict Cumberbatch will also reprise his role as Doctor Strange for the threequel, further adding evidence that Peter Parker will be somehow involved with all the multiverse shenanigans of the MCU's latest chapter.
This is on top of multiple rumors that Tobey Maguire and Andrew Garfield will also return to portray their respective versions of Spider-Man in the film. And now, another one has joined the growing ensemble of characters in Spider-Man 3 .
REPORT
The Hollywood Reporter shared in a report that Alfred Molina will reprise his role as Doctor Octopus for Tom Holland's Spider-Man 3 . Molina previously played the character during Sam Raimi's Spider-Man 2 back in 2004.
Geeks WorldWide was the first to report about Molina's involvement in the threequel.
WHAT THIS MEANS
From the sound of things, Alfred Molina's return as Doctor Octopus should essentially confirm that a live-action version of the Spider-Verse will arrive during the currently untitled Spider-Man 3 . It remains to be seen how Molina will be brought back as Doc Ock in the threequel, but it's safe to say that the multiverse will definitely be involved.
To recap, Otto Octavius was last seen sinking at the bottom of the ocean at the tail-end of Spider-Man 2. Despite that, there are numerous ways for Marvel and Sony's Spider-Man 3 to explain the character's return, and it all starts with the multiverse .
Given that space-time is involved, it's possible that Octavius from Spider-Man 2 could be pulled from a certain point from that specific timeline by an unknown villain, ultimately forming a multiverse-based version of the Sinister Six. That is strictly speculation at this point, but Foxx's return as Electro combined with this tidbit does open up some intriguing possibilities moving forward.
With so much to unpack, it's still worth reminding fans that Tom Holland's Peter Parker will be the central focus of Spider-Man 3 . Hopefully, the casting additions will not overshadow Peter's identity crisis that was established during Spider-Man: Far From Home .
---