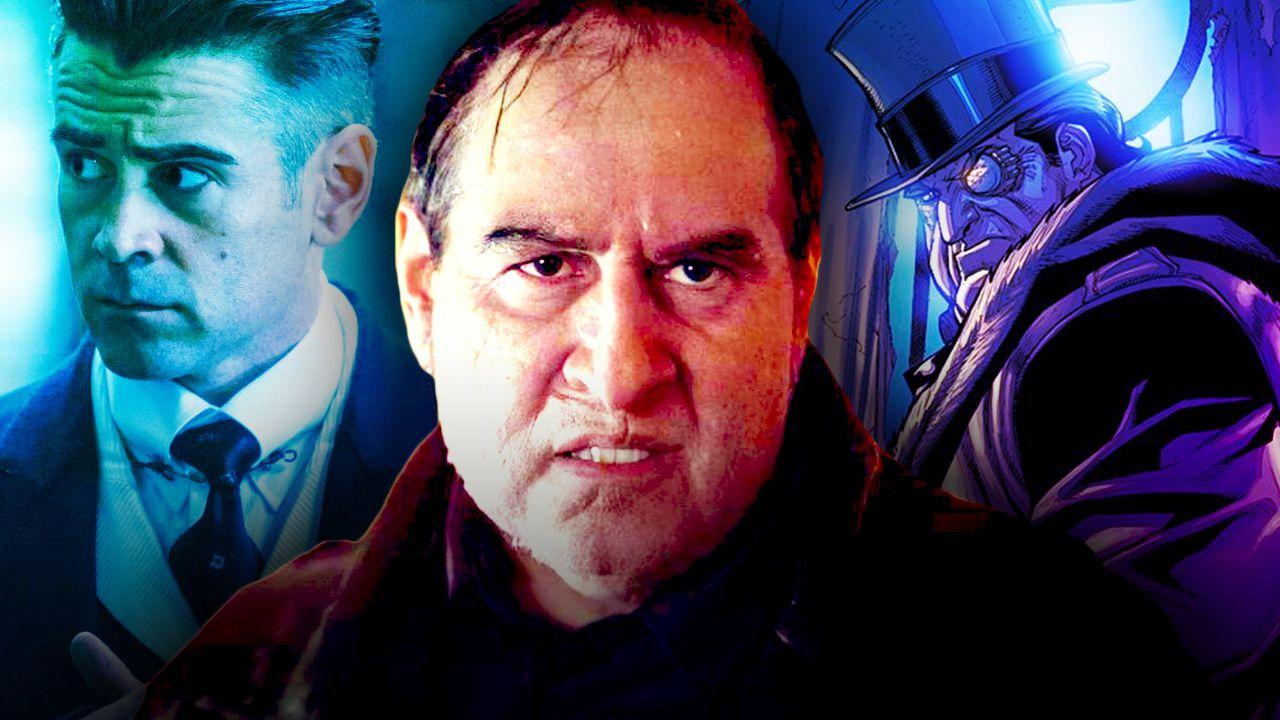 Robert Pattinson's The Batman is set to provide a fresh take on the Caped Crusader when it debuts in theaters (hopefully) on March 4, 2022. Director Matt Reeves has already had his fair share of delays in the past months mainly due to the ongoing health crisis that even sidelined Pattinson for a number of weeks. 
Plot details of the film are still being kept under wraps, but the first trailer from DC FanDome did provide clues on how the narrative will play out. On top of that, the teaser also showcased The Batman's massive ensemble of A-listers, which includes the likes of Zoe Kravitz, Paul Dano, Jeffrey Wright, and Colin Farrell. 
Farrell's involvement is one of the major topics of discussion among fans because of the stunning character design that was featured in the trailer. Now, it appears that the fascination towards the actor's transformation to the DC villain carried over to the set of The Batman, with one star sharing a fascinating production story. 
AN AMUSING STORY ABOUT COLIN FARRELL'S PENGUIN
While confirming his role in The Batman with The Digital Spy, Rupert Penry-Jones shared a funny interaction with Colin Farrell's Oswald Cobblepot on the set of the upcoming DCEU film.
The actor, who is revealed to be playing Gotham city mayor Don Mitchell, recalled the hilarious moment by pointing out that he initially didn't notice that the guy walking around who had "a brace on his leg and these weird scars on his face" is actually Farrell in prosthetics as Penguin:
"I arrived on set and there was this guy walking around who was being so overconfident. I had no idea who he was. He was being really friendly, he was telling all these stories, I was like, 'Who is this guy?' I thought he might've been a supporting actor [an extra to you and me]. He kept on talking to me, just really friendly, really nice, and I started noticing things about his costume. He had a brace on his leg and these weird scars on his face, and I thought, 'This is quite a lot of effort they've gone to for a supporting artist...' and suddenly I realized, 'Wait a minute this guy must be playing the Penguin, oh my God that's Colin Farrell!'"
To cap off the story, the Spooks actor told Farrell about his realization while also praising The Batman's makeup department. 
"I was looking right up, almost nose-to-nose with his face trying to see. You could not tell, it was amazing."
A HINT AT PENGUIN'S POLITICAL CAREER?
It's relatively unknown how Farrell's Penguin fits in the overall narrative of The Batman, but it's clear that his transformation will be a key part of the marketing of the film moving forward. Based on Penry-Jones' lighthearted story, it looks like Farrell is enjoying his time on set as the DC villain, and this should serve as a good sign that it will translate on-screen. 
Another takeaway from the reveal is Penry-Jones' confirmed casting as Mayor Don Mitchell. Based on the trailer, the Gotham city mayor is the victim of Paul Dano's Riddler, which means that his role will only be minor, but it seems that his death will be the focal point of The Batman's overarching mystery. 
In addition, his behind-the-scenes interaction with Farell could hint at a much bigger storyline at play. In DC Comics, Penguin attempted to enter the world of politics multiple times. By connecting the dots, Farrell's version appears poised to pay homage to that aspect as evidenced by his exchange with Penry-Jones' Don Mitchell. 
Whatever the case may be, Penguin is among the long list of DC villains that is set to bump heads with Bruce Wayne in The Batman, and it will be interesting to witness the pair's heated confrontation when the film debuts next year.