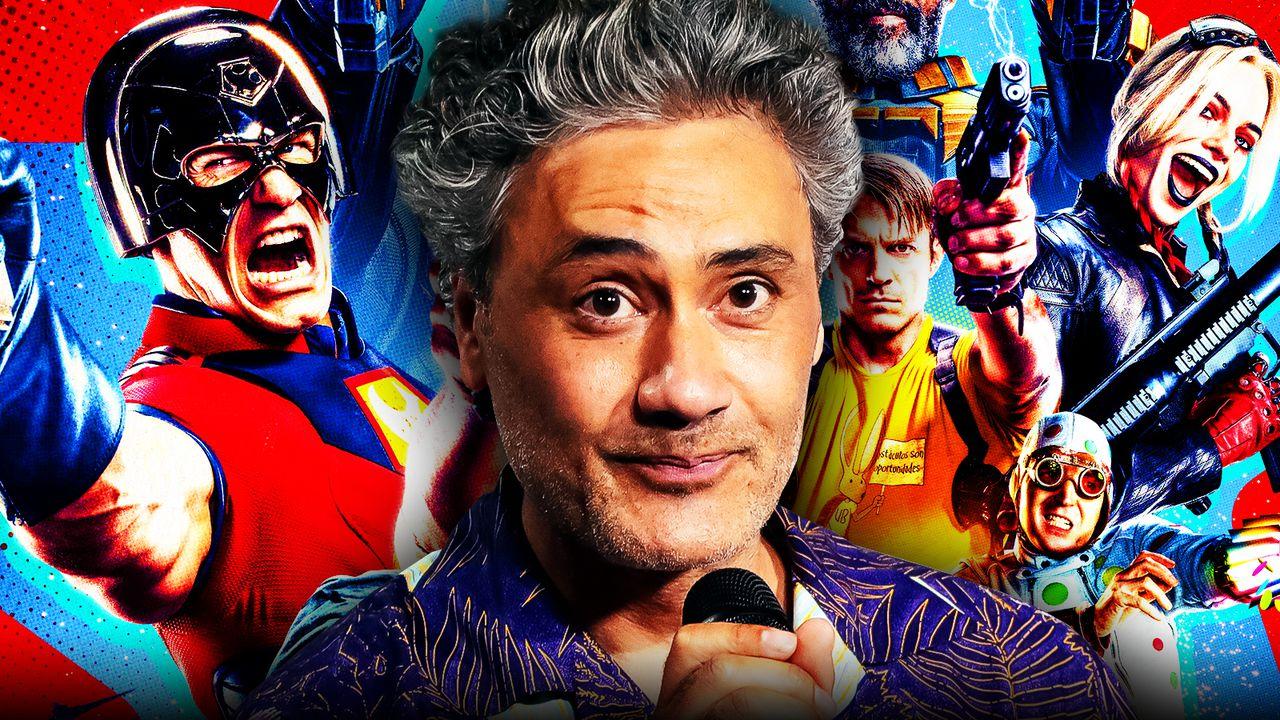 Fans knew that Taika Waititi had a role in James Gunn's The Suicide Squad , but it was never disclosed which character he would actually be playing. It was speculated by fans that he could be the voice for either King Shark or Starro , but one rumor pointed into another direction.
Splash Report caught wind that Waititi would be playing Otis Flannegan, the original Ratcatcher. Considering that this outlet was correct about Starro appearing in the film, not to mention the description of it getting "bigger and bigger throughout the film" matching the most recent trailer , their reporting on Waititi's role may also be correct.
Although, one more trailer for The Suicide Squad may have just indirectly confirmed this as well.
TAIKA WAITITI AS THE ORIGINAL RATCATCHER
In the latest "Rebellion" trailer for The Suicide Squad , fans noticed in the brief shot of Daniela Melchior's Ratcatcher 2 in her cell, a photo of her with someone can be seen on the wall.
Upon closer inspection, it seems to show her as a child with an older man that looks like a familiar New Zealand director and actor fans know and love.
Comparing this photo seen in the trailer to a clearer one of Taika Waititi shows a great resemblance between the two.
As this photo was taken when Ratcatcher 2 was a child, Waititi would likely only appear in The Suicide Squad through flashbacks.
RAT-LOVING FATHER FIGURE
It seems apparent at this point that Daniela Melchior's Ratcatcher 2 will be the heart of the newest squad, at least in terms of not being the most outwardly murderous or psychotic. This is especially true considering when the trailer showed her and Idris Elba's Bloodsport have a heart-to-heart.
In some story details about both characters, Gunn also confirmed that Otis Flannegan had met Melchior's Ratcatcher as a child and decided to train her to become his successor. However, he was eventually captured by Batman, with Melchior's character taking up the reigns as the next Ratcatcher.
Either way, fans will find out Taika Waititi's role when The Suicide Squad premieres on August 6, 2021.
The full trailer can be seen below: