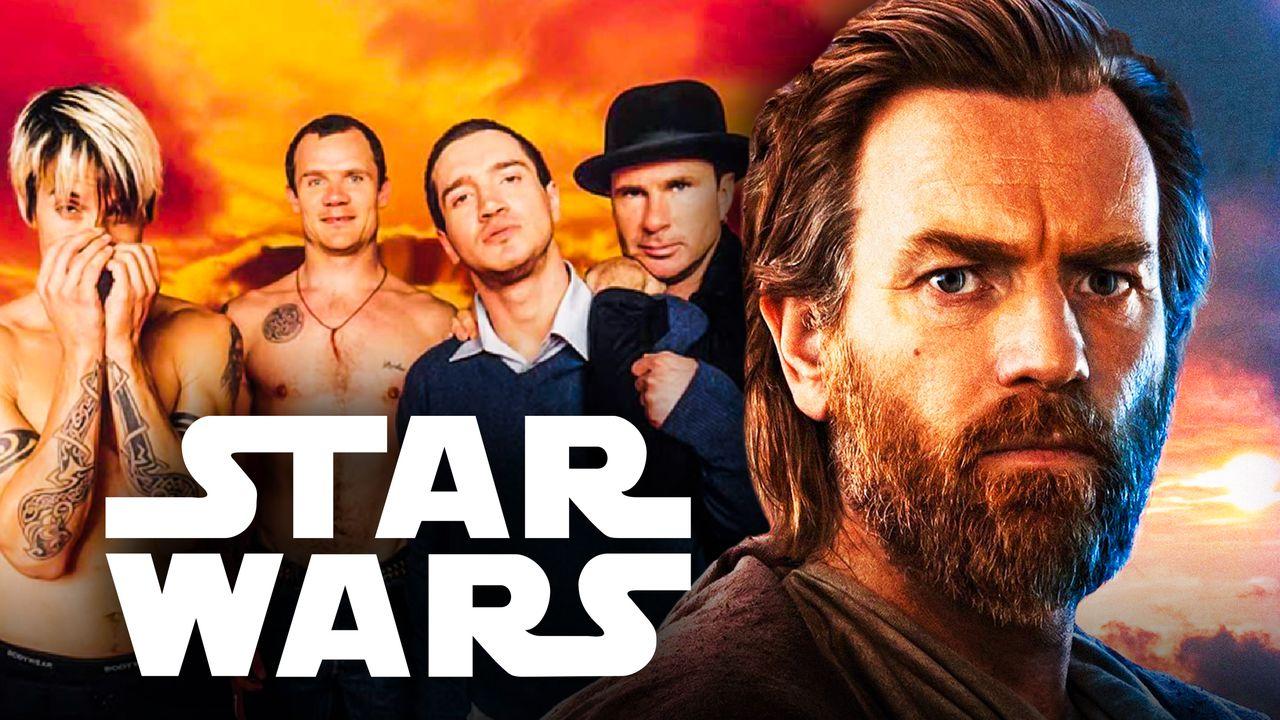 Cameos have become among the most discussed elements of modern pop culture, as fans are now constantly speculating who will appear to deliver a dramatic surprise. The Mandalorian and The Book of Boba Fett recently shocked viewers with the return of Luke Skywalker and Ahsoka Tano, and now Obi-Wan Kenobi looks to be getting in on the action, with one actor teasing the "wonderful" cameos coming in the series.
Typically, when fans speculate about cameos nowadays, it tends to be in reference to surprise appearances from fan-favorite characters - see Doctor Strange in the Multiverse of Madness. But that isn't always the case, as the entire Stars Wars saga is packed with cameos, not from major characters, but from celebrities. 
The sequel trilogy alone features appearances from popular actors such as Tom Hardy and Daniel Craig - with Princes Harry and William having almost shown up in The Last Jedi. Even the recent Disney+ series saw the inclusion of certain members of the crew in a cameo capacity.
Anticipation is already high for Ewan McGregor's long-awaited return to Star Wars in Obi-Wan Kenobi, and it's about to get even higher from fans of one major rock band.
Flea Rumored to Appear in Obi-Wan Kenobi
Star Wars News Net revealed in an exclusive report that Red Hot Chili Peppers bassist Flea will appear in Obi-Wan Kenobi.
The extent of Flea's role in the Disney+ series is unclear, but sources indicate his character will wield a "cool-looking blaster."
Obi-Wan Kenobi Joins the Cameo Game
The Star Wars franchise has a long history of packing itself with cameos from celebrities, famous figures, and major characters. Grand Inquisitor actor Rupert Friend has already teased the "wonderful" cameos and Easter eggs that will be found in Obi-Wan Kenobi, and Flea looks to just be the tip of the iceberg. 
Just as The Mandalorian and The Book of Boba Fett recently did, Obi-Wan Kenobi will undoubtedly include plenty of surprise characters from across Star Wars lore. With the series appearing to be a love letter to the prequel trilogy, fans can look forward to appearances from plenty of other icons from that era of the franchise. 
Why exactly Flea will appear in Obi-Wan Kenobi is unclear, but fans should expect his role to amount to little more than a cameo from a die-hard lover of the franchise. The saga is packed with cameos from celebrities such as Daniel Craig, Tom Hardy, and Simon Pegg, each of which is covered in a helmet, make-up, or only had a vocal role, and Flea will probably be the same.
The first two episodes of Obi-Wan Kenobi will premiere on May 27, exclusively on Disney+.