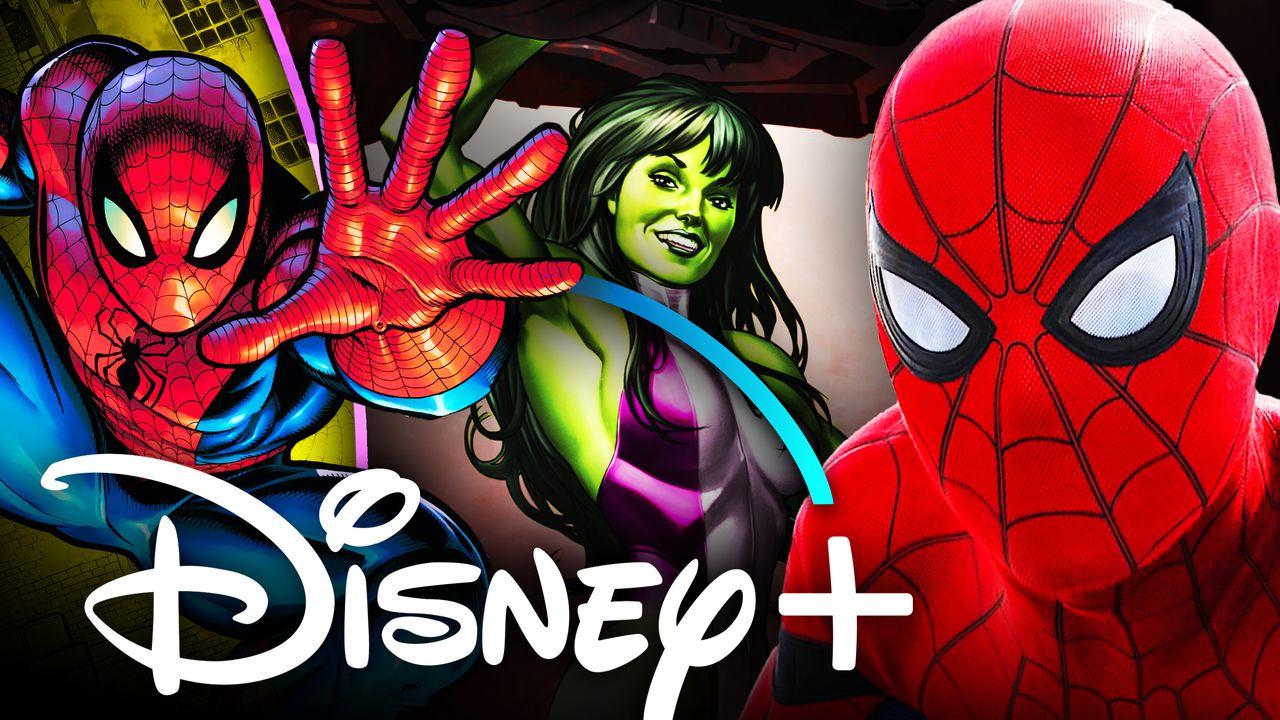 Having wrapped production in August, Tatiana Maslany's She-Hulk is expected to debut on Disney+ next year alongside Oscar Issac's Moon Knight. However, one writer for She-Hulk had let slip that they had finished writing for the show last year and that "the She-Hulk [writers'] room ended."
It was already confirmed by Marvel Studios President Kevin Feige that this series would explore Jennifer Walters' career as a lawyer, but at the end of last year, it was confirmed to be a full-on half-hour legal comedy. Additionally, The Direct also reported that, like the comics, Walters would be breaking the fourth wall.
But, it looks like there was even more comic book influence in the writers' room than initially expected.
Spider-Man Comic Book Writers for She-Hulk
Buried in the editorial section of "The Amazing Spider-Man" (2018) #75, editor Nick Lowe revealed that comic book writer Zeb Wells was part of the writers' room for She-Hulk last year.
According to Lowe, Wells worked alongside fellow writer Cody Ziglar "in the writers' room" of Marvel Studios' She-Hulk:
"Cody Ziglar's participation here is Zeb's fault. Cody and Zeb worked together in the writers' room of the upcoming Marvel Studios Disney+ She-Hulk show, and Zeb told me Cody was the real deal."
At Marvel, Wells is most known for "Civil War: Young Avengers/Runaways," various Spider-Man titles, and more to this day. Wells also wrote for Robot Chicken and co-created the stop-motion animated comedy television series SuperMansion.
Will She-Hulk Parody the MCU?
While Wells has written more traditional comics for Marvel, he's also leaned on the absurd and comedic for some of his work, such as "New Warriors" in 2005. Outside of comics, Wells primarily wrote for Robot Chicken and co-created his own parody superhero show with SuperMansion.
It could be a sign that the series, like John Byrne's "She-Hulk," will lean on parody and mockery. It would make even more sense for Walters to speak to the audience too, like in the comics. It'll be curious to see how far the series will go when making fun of itself and the whole Marvel Cinematic Universe.
Fans will find out next year in 2022 when She-Hulk is released on Disney+.
---