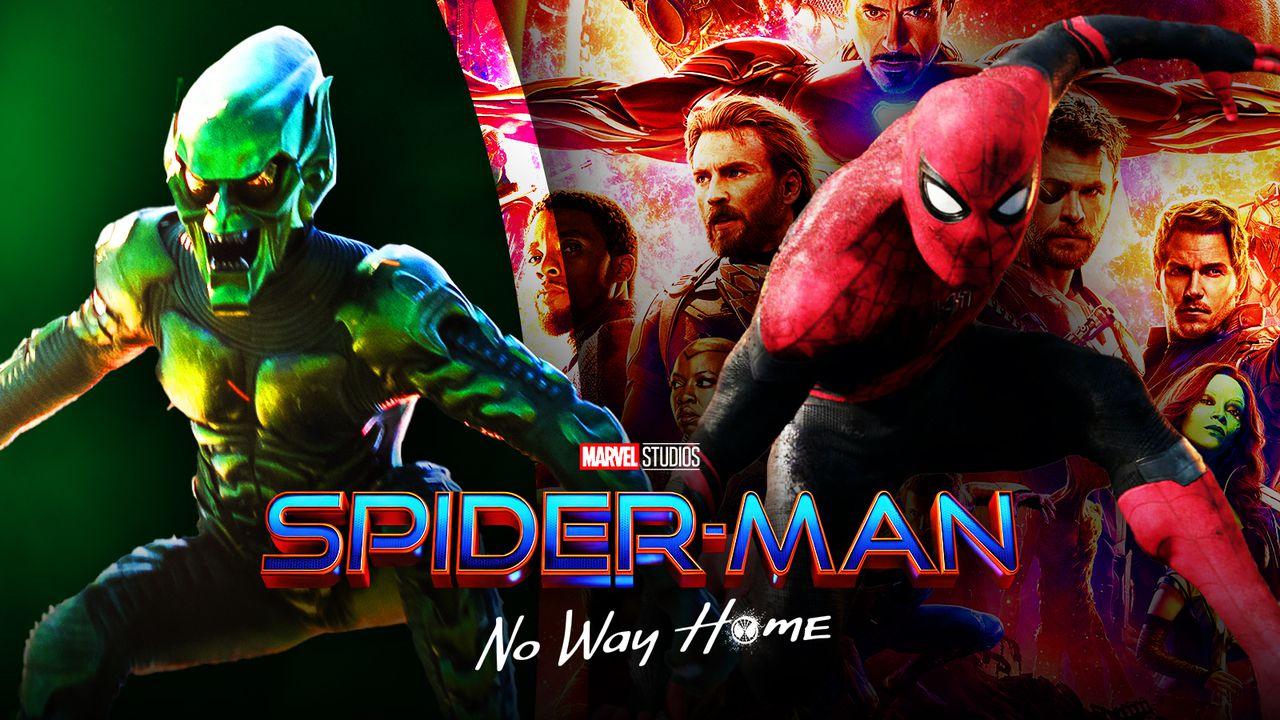 Marvel Studios and Sony Pictures are inching closer to the release of Spider-Man: No Way Home, which is only a few days away from likely changing the very fabric of the MCU. With confirmed past villains like the Green Goblin and Doctor Octopus making their presence felt in this outing, possibly alongside Tobey Maguire and Andrew Garfield's Spider-Men, it's set to be arguably the biggest Phase 4 project to date.
So little time until remains the film debuts and Marvel and Sony are increasing their efforts in sharing new material TV spots and interviews with the cast and crew. From looking back at the movie's earliest leaks to showcasing new footage with the movie's Multiversal villains, there is more than enough to share without giving away too many major secrets.
Since the calendar flipped to December, the promo tour has largely used extensions of scenes already teased, giving fans a new taste of what's to come in a way that doesn't spoil anything. This continues with a new TV spot that highlights a couple of different villains from both previous live-action Spider-Man stories.
Goblin and Electro In Action
Marvel and Sony delivered a new TV spot for Spider-Man: No Way Home that featured Willem Dafoe's Green Goblin and Jamie Foxx's Electro.
The trailer uses scenes featuring the Green Goblin that have come in other trailers, although this one included Dafoe's villain uttering a new line that said "We have a new world to conquer."
The footage provides another shot of Tom Holland in the rain with a red light shining on his face. He also says about the villains in this movie "They're coming here because of me."
Jamie Foxx's Electro also returns as he appears in front of Peter Parker swinging through the construction site.
The full spot can be watched below:
Spider-Man: No Way Home-TV Spot

1 សប្តាហ៍ទៀតប៉ុណ្ណោះ ពហុចក្រវាឡនឹងលាតត្រដាង ជាវសំបុត្ររឿង #មនុស្សពីងពាងមកផ្ទះលែងកើត ឥឡូវនេះ នឹងចាក់បញ្ចាំងគ្រប់រោងភាពយន្តជា 2D, 3D, 4DX, IMAX, Screen X។ ***តំណសម្រាប់ការជាវសំបុត្រ: shorturl.at/entBE #SpiderManNoWayHomeMovieKH #PurchaseYourTicketsNow #ExclusivelyInCinemasDecember16

Posted by Sony Pictures on Wednesday, December 8, 2021
No Way Home Villains Look to Conquer MCU's Earth
Even though it's abundantly clear that the villains in this movie are set to pose a serious threat to both the MCU's Earth and the Multiverse, it's unclear what their ultimate goals are other than taking down Spider-Man. However, if Willem Dafoe's Green Goblin is any indication, this team of antagonists is looking to exert their power in any way possible.
As was mentioned in the second full trailer for No Way Home, Goblin, Electro, and all of the other villains "die fighting Spider-Man" in their own universe. With the Multiverse tearing apart, the "Fearsome Five" will have the opportunity to cheat death for the time being, but their ambitions will go far beyond simply staying alive.
With No Way Home's worldwide premiere lurking just over the horizon, excitement is rapidly building to see what exactly these villains' goals are once they find their way out of Sam Raimi and Marc Webb's movies and into the MCU's timeline. No matter what that may be, it will make for an adventure, unlike anything this franchise has ever seen.
Spider-Man: No Way Home will swing into theaters on December 17, 2021.