Spider-Man: No Way Home is a 100% cinematic triumph. Not only did the film break box office records amidst a global pandemic, but it also managed to bring together three different Spider-Man franchises and two different studios while still continuing to tell a singular Spider-Man story. Honestly, it's a miracle that it even exists. 
While the film's cast delivered spectacular performances, particularly in terms of Willem Dafoe's Green Goblin and Tom Holland's MCU Spidey, Marvel's visual effects team had plenty to live up to. The team had to deliver quality with its live-action performers in creating and rendering three web-slingers, five established villains, Doctor Strange and the mirror dimension, plus New York City. 
Due to what's required in a superhero film, Marvel's reliance on visual effects is nothing new or surprising. What is, however, is how often CG is used in scenes that aren't related to massive action sequences.
Spider-Man: No Way Home's Surprising CGI Scene
While audiences know CGI was used in Spider-Man: No Way Home's Doc Ock bridge set-piece and in the climatic Statue of Liberty battle, Marvel's visual effects are also present in small, seemingly simple scenes that fans wouldn't expect. 
In a video from Vanity Fair, Kelly Port, who served as Spider-Man: No Way Home's Visual Effects Supervisor, revealed that Flash Thompson's scene at the MIT mixer was surprisingly made possibly by visual effects.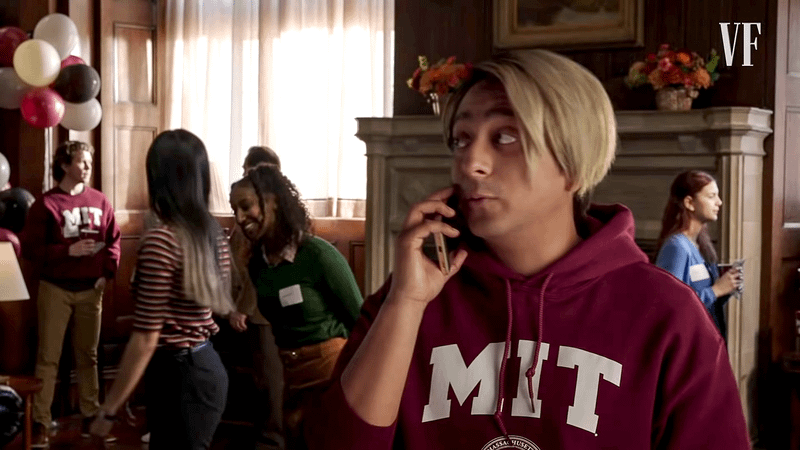 According to Port, scheduling issues didn't allow Flash's Tony Revolori to be present during the mixer sequence. Therefore, the scene was shot on a different day while Marvel filmed the actor in front of a blue screen on another. This, Port says, is an example of an "invisible effect."
The full VFX breakdown can be watched below, with the Flash Thompson scene description occurring at the 1:00 mark:
Spider-Man: No Way Home is a Technical "Marvel"
While any film shoot can be described as organized chaos, No Way Home appears to have been on another level due to the pandemic, the need for secrecy, and its all-star roster of talent with their own schedules. Therefore, it's no wonder that Marvel relied on CGI to get things done and simplify matters. 
Even though this scene involving Flash is one of the simpler visual effects shots in the film, in recent years, it's become more difficult to distinguish between what's CG in a Marvel film and what is actually reality. 
For instance, Marvel used CGI for not only the natural background landscapes of Talo in Shang-Chi and the Legend of the Ten Rings, but also for the carved wooden relief which tells the history of the realm.  
While many films and blockbuster franchises, including the MCU, are often criticized for relying too much on CGI, Marvel Studios and its extensive library of films haven't suffered in the same way as others for the extensive use of visual effects. 
Films like No Way Home and Shang-Chi haven't just shown Marvel's commitment to detail and quality in terms of its visuals, but also the use of CG for the benefit of the story, the sense of reality, and the characters.  
Even the most CG-heavy fight sequences in a Marvel film contain little details and payoffs that service the hero. And, while the audience may not realize it on the first or even second watch, they make a difference.  
Spider-Man: No Way Home's visual effects team is one of the many reasons why the film is a cinematic "marvel;" and since fans have only begun to scratch the surface of what went on behind the scenes, more movie magic reveals are likely on the way.  
Spider-Man: No Way Home is now available on digital home release.