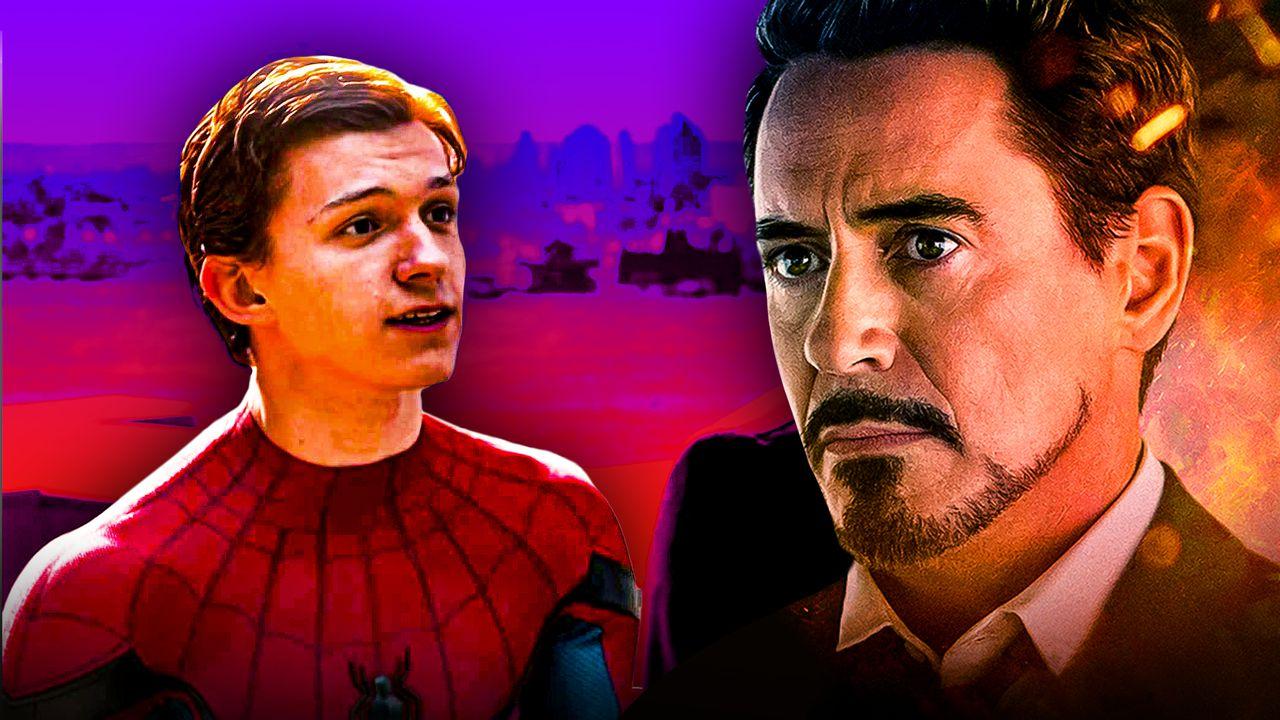 Spider-Man: No Way Home will be the final chapter in the web-slinger's thrilling MCU trilogy, which all started early in Phase 3 once Sony Pictures and Marvel Studios agreed to bring the character into the story. Following his debut in Captain America: Civil War, Tom Holland's new take on the web-slinger took on his first solo story with 2017's Spider-Man: Homecoming.
As the MCU's Peter Parker did in Civil War, Homecoming set him up to continue his mentorship with Robert Downey Jr.'s Iron Man, arguably Marvel Studios' biggest star and hero for more than a decade. With Tony helping Peter push forward as a hero during the airport battle in Germany from Civil War, the friendly neighborhood Spider-Man had his first chance to shine alongside the Avengers.
Because of this partnership, however, fans began complaining about Tom Holland's hero becoming known as "Iron Man Jr." instead of standing on his own. As it turns out, the writers from Homecoming were worried about this being the case for a time too.
Homecoming Trying to Avoid Iron Man Jr. Tropes
During a watch party for Spider-Man: Homecoming, writer Jonathan Goldstein explained how Robert Downey Jr.'s Iron Man fit into the movie's plot.
When asked by ComicBook.com's Brandon Davis if the movie only had Downey for a certain number of days, Goldstein confirmed that this was the case. He also mentioned that it was important to make sure that the Spidey solo film didn't focus too heavily on Iron Man with his presence as a supporting character.
"We knew we only had him for a certain amount of days, but more important to us was that we not let this become too much of an Iron Man movie."
Goldstein also touched on the idea of having Spider-Man's suit include the AI program later named Karen. Even though it worked in the end, the writer was nervous that it would too closely resemble the relationship between Iron Man and Jarvis:
"It ultimately worked but we were skeptical about the Spider suit talking. Felt it brought us too close to Iron Man and Jarvis.
Spider-Man Out of Iron Man's Shadow
Because of Spider-Man coming into the MCU under Tony Stark's wing, many fans had concerns that the web-slinger would be too overshadowed by Iron Man's presence as his mentor. These quotes from Goldstein make it clear that the Spider-Man: Homecoming writers had this on their minds while developing the movie to ensure it stayed Spider-Man's story through and through. 
Of course, Peter still utilizes Stark technology to this day thanks to costumes like the Iron Spider armor and the new black-and-red suit seen in both of his two sequels. That, however, is only a small part of the web-slinger's MCU journey as he learns to stand on his own without suits like that and find his way as his own man.
Downey only had about ten minutes of screen time in Spider-Man: No Way Home before passing the proverbial baton to Holland as he prepares to lead the way for the MCU in Phase 4 and beyond. Although Spider-Man is plenty popular outside the MCU, his stock will only continue to rise as he takes Tony Stark's lead and learns what it truly takes to be a hero.
Tom Holland's Spider-Man will return in December's Spider-Man: No Way Home.