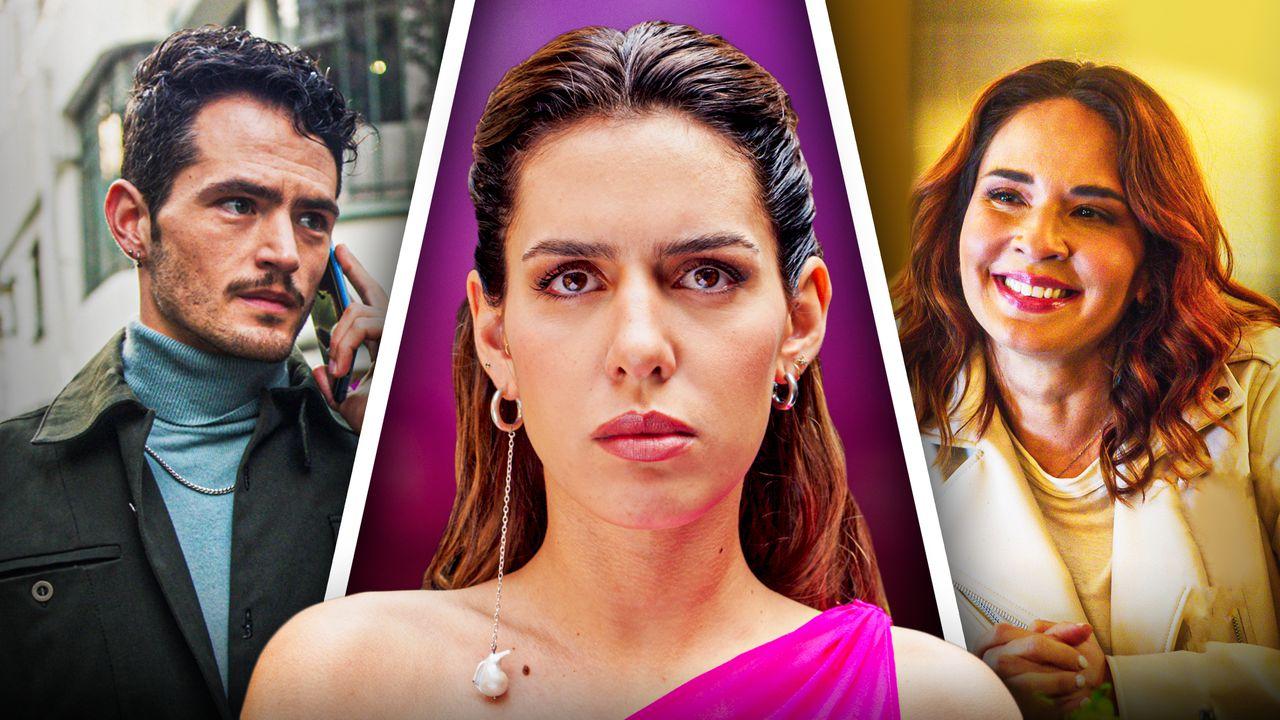 Netflix has another hit on its hands in the 2023 series Pact of Silence, a thrilling mystery sporting a killer cast. 
Pact of Silence came to the streamer on October 11, telling the story of a social media influencer who heads out on a hunt for her birth mother and the people who abandoned her as an infant. 
The series (technically titled Pacto De Silencio) is a Spanish telenovela, making waves on the service as the latest foreign language hit in a string of such successes seen on Netflix in recent years (i.e. Dark, Squid Game, and Money Heist to name a few). 
Pact of Silence features several mainstays of Spanish cinema as well as plenty of other colorful personalities to fill out its ensemble.
Every Main Cast Member of Netflix's Pact of Silence
Marimar Vega - Martina Robles
Marimar Vega plays Martina Robles, one of the former teens who had a hand in abandoning Brenda and separating her from her birth mother. In the current timeline of Pact of Silence, Martina is now an eligible bachelorette living out her life after inheriting her family's lucrative real estate business. 
Vega joins Pact of Silence coming off more than 20 working in Mexican TV and cinema. She is best known for her roles in La Boda de Valentina and Daniel and Ana. 
Adriana Louvier - Fernanda Alarcón
Fernanda Alarcón is brought to life by Adriana Louvier, another of the four teens who left Brenda behind years before the events of the series. She is now a rich housewife constantly at odds with her teenage daughter. 
Louvier can also be seen in Fachon Models and Amor en custodia. 
Kika Edgar - Irene Bustamante
Another of the four responsible for leaving Brenda for dead is Kika Edgar's Irene Bustamante. Irene has gained power of her own over the years, living the highlife as a wealthy elected official. 
Kika Edgar's previous roles include La Reina del Sur and The Power of Destiny.
Litzy - Sofía Estrada
The last of the four responsible for abandoning Brenda is Sofía Estrada (played by Litzy). Unlike the three other perpetrators of the crime at the heart of Pact of Silence, Sofía remains off social media. 
Litzy is a Mexican singer and actress known for her work in The Weapon and Las Princesas.
Camila Valero - Brenda Rey
Brenda Ray is Pact of Silence's main character and brought to life by Camila Valero. Brenda is a renowned social media influencer with millions of followers, but behind the glitz and glam of her online lifestyle is the trauma of being left to die by her birth mother and three of her friends. 
Valero's other work includes Perfect Strangers and Unstoppable. 
Chantal Andere - Ramona Castro
Ramona Castro (played by Chantal Andere) plays a key part in the happenings of Pact of Silence, as she was the headmistress of the all-girls school the four teens who left Brands behind as a baby attended. 
Chantal Andere can also be seen in The Other Woman and Sweet Challenge. 
José Manuel Rincón - Adriano
José Manuel Rincón's Adriano is the stepson of Kika Edgar's Irene and has become her right-hand man after his dad (Irene's second husband) helped her get elected. 
Rincón is best known for his work on Monarca and Ringo, la pelea de su vida. 
Martín Barba - Alex
Martín Barba is Alex, Brenda's best friend who is helping her track down the four women (including her birth mother) who left her for dead as a baby. 
Barba joins Pact of Silence coming off roles in The Return, Lady of Steel, and Cucut. 
Erick Chapa - Rodrigo
Rodrigo (played by Erick Chapa) is Fernanda's husband, living the good life thanks to his wife's eye-popping fortune. 
Chapa's can also be seen in Presno no. 1 and Atrapada. 
Other actors that appear in the series include:
Daniel Medina - Gustavo
Gabriel Angulo - Doctor Julián
Gerardo Sierra - Genaro
---
Pact of Silence is now streaming on Netflix.