Audiences around the world are currently enamored by Oscar Isaac's captivating Disney+ series Moon Knight which follows Marc Spector as he tries to make sense of being the Avatar to the Egyptian God of the Moon. While the series still has four episodes left in its freshman run, fans won't have to wait long until the next Marvel Studios streaming project arrives: Ms. Marvel.
The upcoming show revolves around Kamala Khan, a Pakistani American superhero super-fan that ends up becoming gifted with strange powers. While in the source material her abilities resembled the stretching powers of Mr. Fantastic, now, for some reason, Marvel Studios decided it want its own Green Lantern instead.
Opinions on that change aside, the latest trailer presents the tale as a fun, stylized coming of age story. The character will be brought to life by newcomer Iman Vellani, whose very first acting gig is leading a massive new Marvel Studios franchise—no pressure.
At least the actor is taking it all well, that is if this newly discovered fan letter is anything to go by.
Iman Vellani Pens Heartfelt Letter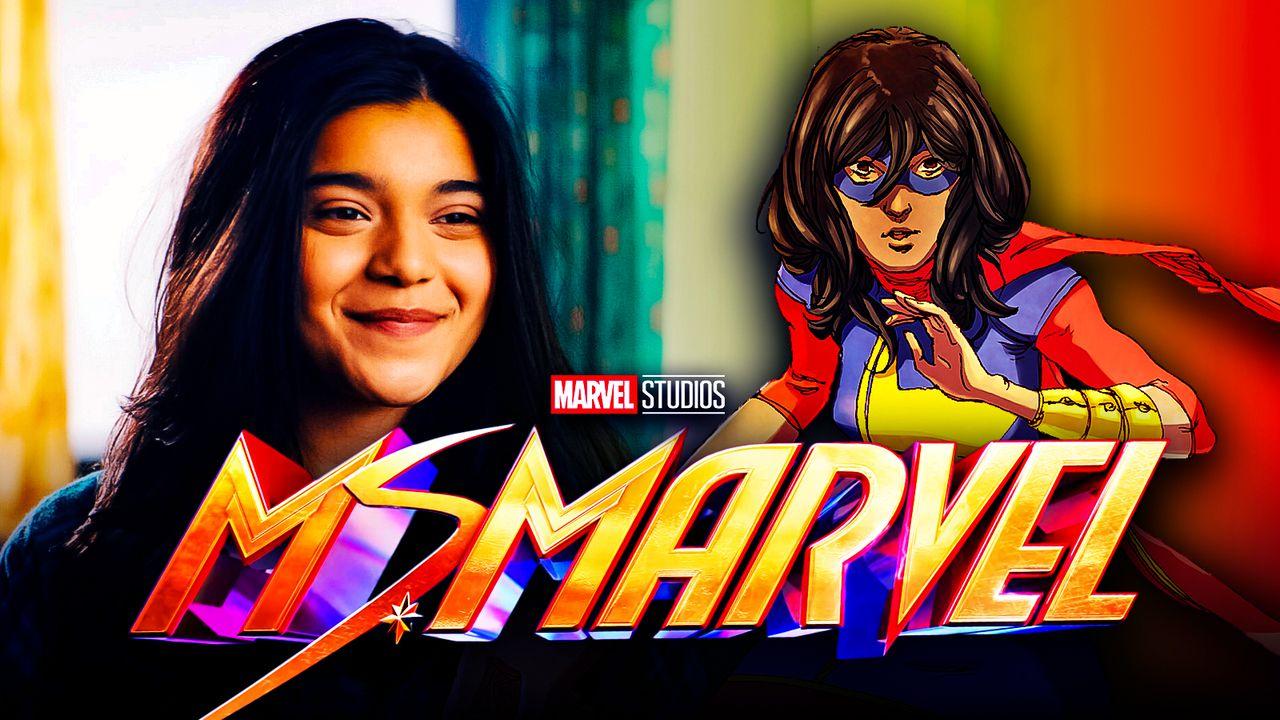 In a new TikTok video from Tales From the Collection, a fan showed off some heartfelt correspondence between the star of Ms. Marvel, Iman Vellani, and himself, sent in March 2021 during the Disney+ series' production. On top of signing some index cards (as requested by the inquirer), Vellani also included a touching note.
In it, she thanked the fan, in this case, Tim, for reaching out, and share how "Marvel movies mean the world to [her]," she's "beyond thrilled" to now be a part of the Marvel Cinematic Universe:
"Thank you so much for your letter Tim, it really means a lot. Marvel movies mean the world to me and I am beyond thrilled to be a part of them now, and to know people like you will be watching this show with your daughter in mind is all I could ask for. I really hope you and Emma enjoy watching it as much as I did making it! - Iman"
The Excitement of Joining the MCU
If anything is clear from reading the letter above, it's that Iman Vellani certainly seems to truly have a passion for the Marvel Cinematic Universe. To have someone like that bringing to life a new tentpole hero is wonderful, not to mention a rarity.
Thankfully, fans won't need to wait very long to see the MCU's incarnation of the character come to life. It's certain to be a drastically different take on the character—after all, not only are her powers different, but rumors indicate that her origin story and villains will be as well.
After her Disney+ debut, Ms. Marvel will next be seen in The Marvels alongside Brie Larson's Captain Marvel and Teyonah Parris' Monica Rambeau. Plot details on that project are slim to none, but if all three heroes need to team up for it, then audiences better be ready for high stakes.
Ms. Marvel hits Disney+ on June 8 and The Marvels arrives in theaters on February 17, 2023.