Iman Vellani's Ms. Marvel has an upgraded costume in the upcoming MCU movie, The Marvels, and a new poster has given fans their first look at it.
Kamala was first introduced in last year's Disney+ series, Ms. Marvel. It took a second, but by the show's sixth and final episode, Iman Vellani's hero finally got her superhero suit.
The costume was designed by the character's mother and looked comic-accurate, with unique flourishes that brought extra character to the bright and lively outfit.
One would assume that given the personal connections Kamala had with her new suit, she'd be keeping it for quite a while. However, back in 2021, images from The Marvel's set revealed the character was getting a makeover.
Ms. Marvel's New Costume for MCU Movie
Disney and Marvel Studios released a new poster for its upcoming film The Marvels, and on it, Kamala Khan's upgraded costume was teased.
The promotional image sees the three leads posing vertically, with Monica Rambeau on the top, Carol Danvers in the middle, and Kamala at the bottom.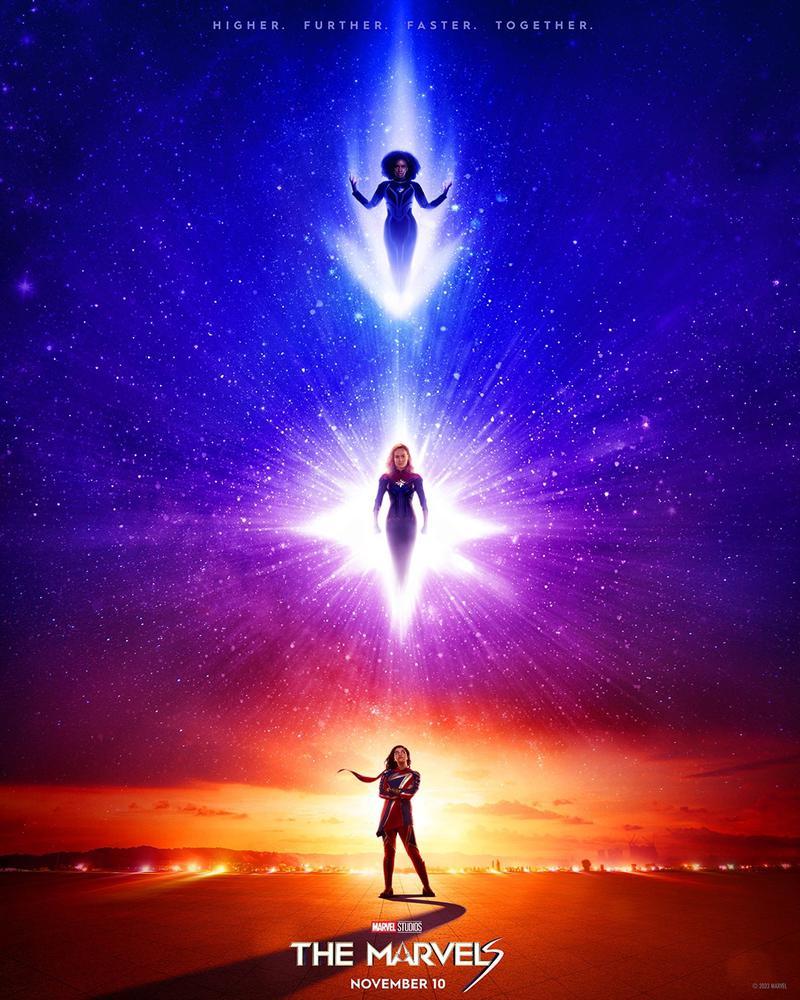 Looking closely, Kamala is wearing her brand-new outfit, though it still features her iconic lightning bolt.
This take on her look certainly feels sleeker and more modern. The colors also seem to be a tad darker as well.
Why the New Suit, Kamala?
There's no denying that this new suit boasts a fantastic, sleek redesign that helps Kamala Khan fit right in alongside her other two teammates.
Though, despite how it looks, there are still pesky logistics behind getting it in the first place.
Why would Kamala ditch her first real suit, which was made lovingly by her mother as a way of showing her support? Sure, there's likely some explanation, but hopefully, it's a solid one.
Will the original suit get damaged? Maybe the switch is more utility in nature and improves her ability to function in whatever unique situation Kamala's trio finds themselves in.
Perhaps if the character does ever get a second season for her show, she'll be right back in her original suit in no time.
Kamala Khan will next be seen in The Marvels, which now lands in theaters on November 10.