Marvel Studios' Moon Knight took fandom by storm upon its debut, providing a look into a new dimension of Marvel Cinematic Universe storytelling. Featuring Oscar Isaac's compelling new hero alongside Ethan Hawke's terrifying fresh villain, this show has the stage set for adventures and mysteries unlike any ever seen in the MCU's past.
In particular, Hawke's Arthur Harrow added his own intriguing dynamic to Steven Grant's evolution into the Moon Knight persona with Harrow's deep connections to ancient Egyptian mythology. Having seemingly devoted his life to the goddess Ammit, Hawke's character has the ability to take life from those who fail his judgement test.
While the character has already made his mark as a creepy and unsettling adversary, there is still the mystery of why he does what he does and what ends up being his endgame. Now, fans may have a better idea of those goals ahead of Episode 2 as the first clip from the new entry has been released to the public.
Ethan Hawke Shines in Moon Knight Clip
IGN released the first full clip from the second episode of Marvel Studios' Moon Knight.
Ethan Hawke's Arthur Harrow walks next to Oscar Isaac's Steven Grant in Harrow's part of London as they discuss how that neighborhood "used to have the highest crime rate in all the city." Harrow described the change in atmosphere, explaining how so many people want to "cling to their fear, cling to their pain" rather than enjoy the good:
"See, this neighborhood used to have the highest crime rate in all the city. There was so much suffering, so much pain… it was truly heartbreaking. Now, people don't lock their doors at night. They feel safe... But you don't want to tell anyone. People don't want to hear good news. They'd rather cling to their fear, cling to their pain."
After speaking Mandarin to a woman in front of him, Harrow explained how the entire community "[aspires] to learn three languages so [they] teach each other," giving them the chance to "share [their] knowledge." The clip ends with the Moon God Khonshu looking down on Harrow and Grant as they walk through the streets.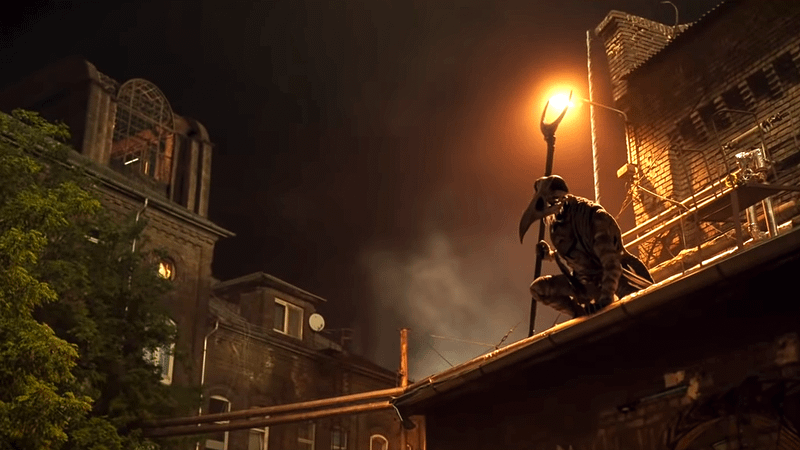 What Are Arthur Harrow's Moon Knight Goals?
Ethan Hawke finds a way to make his character creepier and more mysterious with every second he spends on screen, especially taking into account how little his character was used in Marvel Comics. While this clip doesn't provide his entire plan or his true motivations, it shed some insight into how he thinks about the world.
On the surface, Harrow wants his people to have a world that's safe enough to make it so that they don't have to live in fear, even though he feels people don't actually want the good in life. But, as is the case with all Marvel villains, there are still plenty of unknowns under his facade as he leads the cult of people that are so devoted to him.
In a way, Hawke's villain evokes memories of Josh Brolin's Thanos from Avengers: Infinity War, who wanted to eliminate half of all life in the universe to ensure the other half would thrive in life. Following the Egyptian goddess of death is sure to give Harrow some twisted views on how people should live, but considering the support he has, it makes him even more dangerous down the road.
The second episode of Marvel Studios' Moon Knight will debut on Disney+ on April 6.