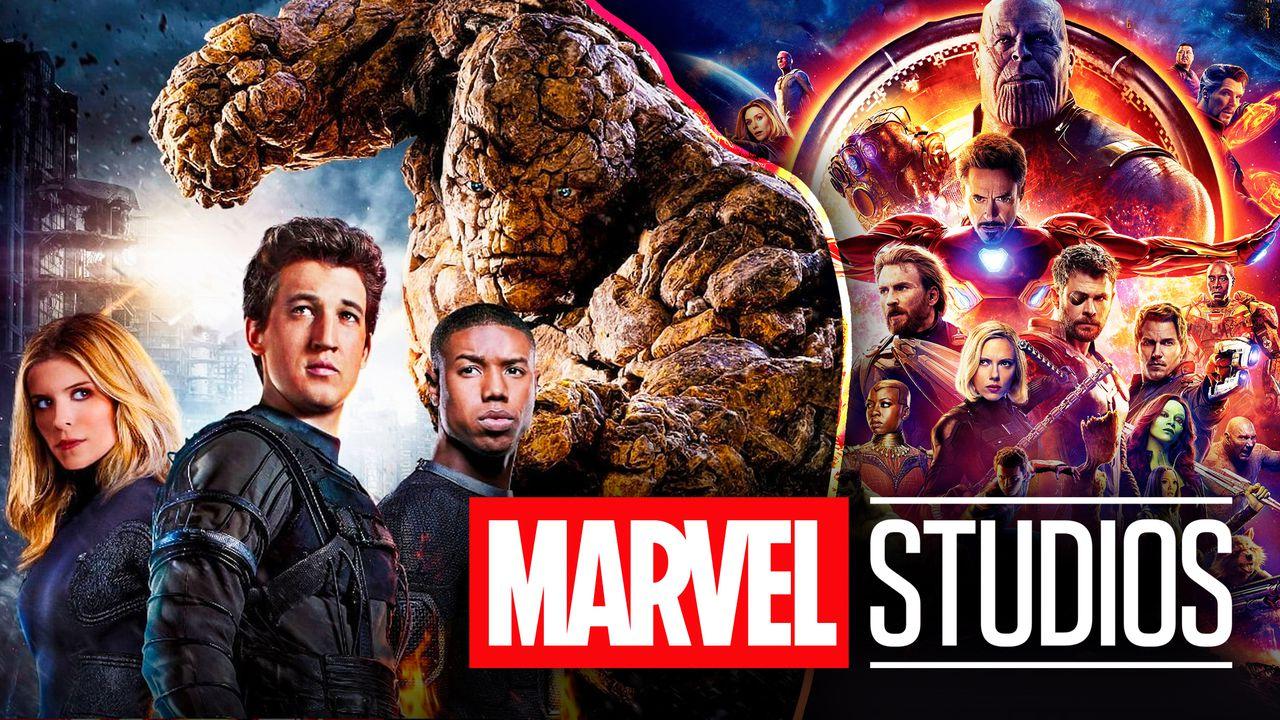 The Fantastic Four has had a rough time during the franchise's tenure in the blockbuster space. While the early 2000s films weren't downright terrible, they weren't amazing for most audiences either. It's the 2015 reboot that did the most damage. Fan4stic reimagined the entire story with younger leads, dark and broody undertones, all on top of egregious writing—just look at its critical and fan reception.
A few years back, it was announced that the fan-favorite characters would get another lease on life, this time within the Marvel Cinematic Universe. The MCU's Spider-Man trilogy director Jon Watts was revealed to be the director last year, with the writing of the script having commenced.
As exciting as that project is, it's Doctor Strange in the Multiverse of Madness that has many people thinking about the famous family—mainly because the Multiverse movie presents a unique opportunity to bring back previous iterations of big Marvel characters.
Well now, Jamie Bell has spoken out, being the first cast member from Fan4stic to have done in quite a while, about his thoughts on ever returning to the role again.
A Potential Fantastic Four Return
In an interview with Comicbook, Fan4stic actor Jamie Bell commented on if he might be making a return anytime in the future as The Thing from his previous Fantastic Four film.
The actor responded with a rather blunt response, admitting how he "[doesn't] think anyone wants to see that:"
"I don't think anyone wants to see that, to be honest... I'm excited for it. I can't wait to see that, for that to come to life. I can't wait to see that movie done, fully realized in that Kevin Feige way, it's going to be fantastic."
A Long-Awaited Reboot
It's probably safe to say that there isn't a long line of people longing for the return of any cast member from Fan4stic. That is unless they're only introduced to be swiftly taken off the board in some fantastical manner—no offense.
There have been rumors of Mr. Fantastic making an appearance in Doctor Strange in the Multiverse of Madness, and while that hasn't been discussed for Jamie Bell's The Thing, the odds don't look so good for Miles Teller either. If the stretchy superhero does end up showing his face, it's far more likely to be Ioan Gruffudd from the 2005 movie—or maybe it'll be a Variant who is played by the very same actor who will go on to be the MCU-Prime take on the character.
Either way, given the reception of the previous iterations of Marvel's first family, many fans are likely stoked to see the franchise get the Marvel Cinematic Universe treatment. While it's not a guarantee of great quality, the chances for success are at least far higher based on the MCU's track record.
Doctor Strange in the Multiverse of Madness is set to hit theaters on May 6, and Jon Watts' Fantastic Four does not yet have a release window.