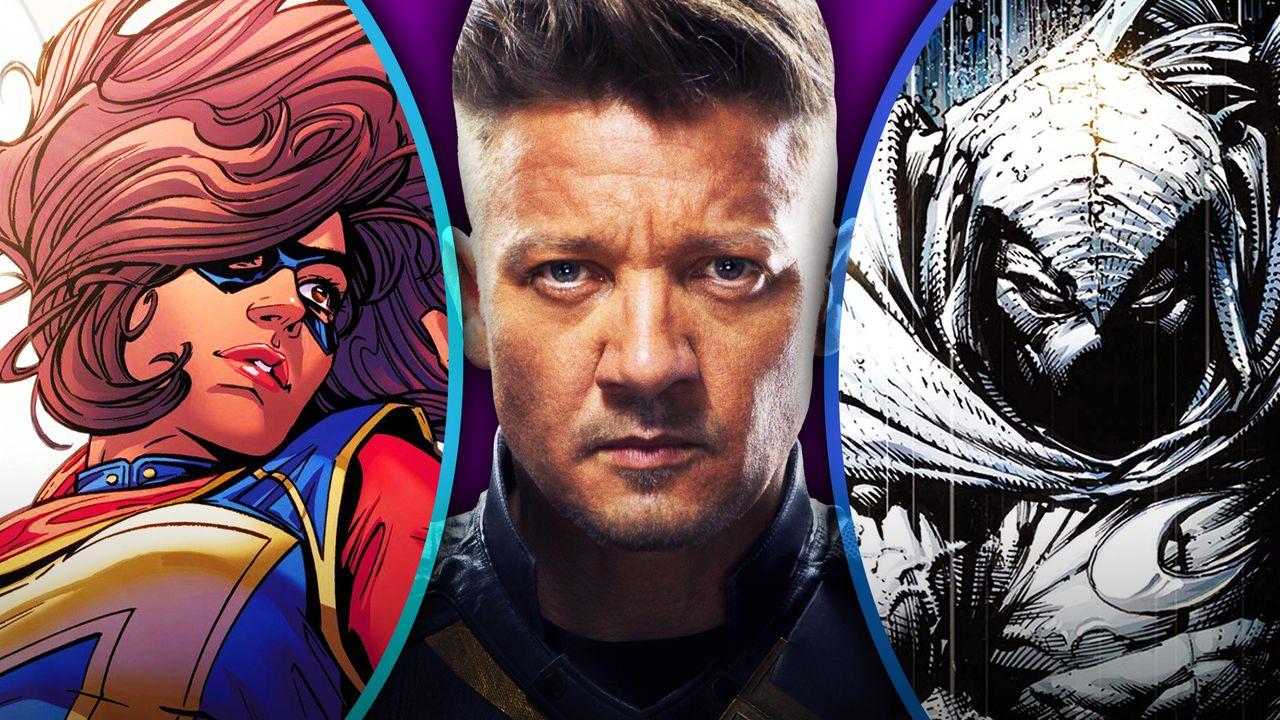 It's been an extremely busy few weeks for Marvel Studios. Making up for time lost to the pandemic, Kevin Feige and his team are heard at work on the majority of upcoming announced MCU projects. This, of course, encompasses not only the studio's film output but also the shows they are developing for the Disney+ streaming service.
Spider-Man 3 is officially in principal photography, Doctor Strange in the Multiverse of Madness will begin soon and WandaVision recently wrapped production. And that isn't even the half of it.
NEWS
According to a report from DiscussingFilm , a number of crew members have been brought aboard for multiple upcoming MCU Disney+ series.
Moon Knight
For Moon Knight , the upcoming Oscar Isaac-led vigilante series has added Gregory Middleton as cinematographer. Primarily known for his work in television, Middleton has been cinematographer on episodes of high profile series such as Game of Thrones and Watchmen .
Moon Knight has also hired to its crew production designer Stefania Cella, who recently worked on Sony's Morbius . Additionally, DiscussingFilm also reports that Moon Knight will shoot scenes in Budapest.
The series will begin shooting in early 2021.
Hawkeye
Jeremy Renner will soon return to the role of Clint Barton aka, Hawkeye in the new Disney+ series of the same name.
Eric Steelberg has been brought on as cinematographer for the show. His previous credits include work on Billions and The Good Doctor, both of which he worked on for one episode each. It's motion pictures, however, where Steelberg has really made his mark, serving as cinematographer on Dolemite is my Name, Juno and the upcoming Ghostbusters: Afterlife .
Hawkeye is expected to debut in late 2021 or early 2022.
Ms. Marvel
With fan-favorite Kamala Khan on her way to the MCU, and her series reportedly having kicked off production already , naturally the cast and crew is well in-place.
DiscussingFilm reports that Carman Cabana has signed on as series cinematographer. Her previous credits include High Fidelity and Vida .
Ms. Marvel will likely make its way to Disney+ in late 2021.
Fans have an embarrassment of Marvel riches coming up in 2021 and 2022. Not only will the long-delayed Black Widow finally release in May of '21, but Shang-Chi and the Legend of the Ten Rings, Eternals and the still-untitled third MCU Spider-Man film will also land in theaters.
And that's just on the film side. 2021 is expected to serve fans up with a plethora of MCU Disney+ shows: What If...?, The Falcon and the Winter Soldier, Loki, and the aforementioned Ms. Marvel and Hawkeye are all expected or projected to drop on the streaming platform in 2021.
As mentioned above, many studios are trying to make up for lost time due to a period of inactivity brought on by the coronavirus pandemic. Marvel Studios is certainly no exception as they're working hard to bring fans the adventures of their favorite characters as well as characters new to the MCU.
LATEST NEWS
TRENDING