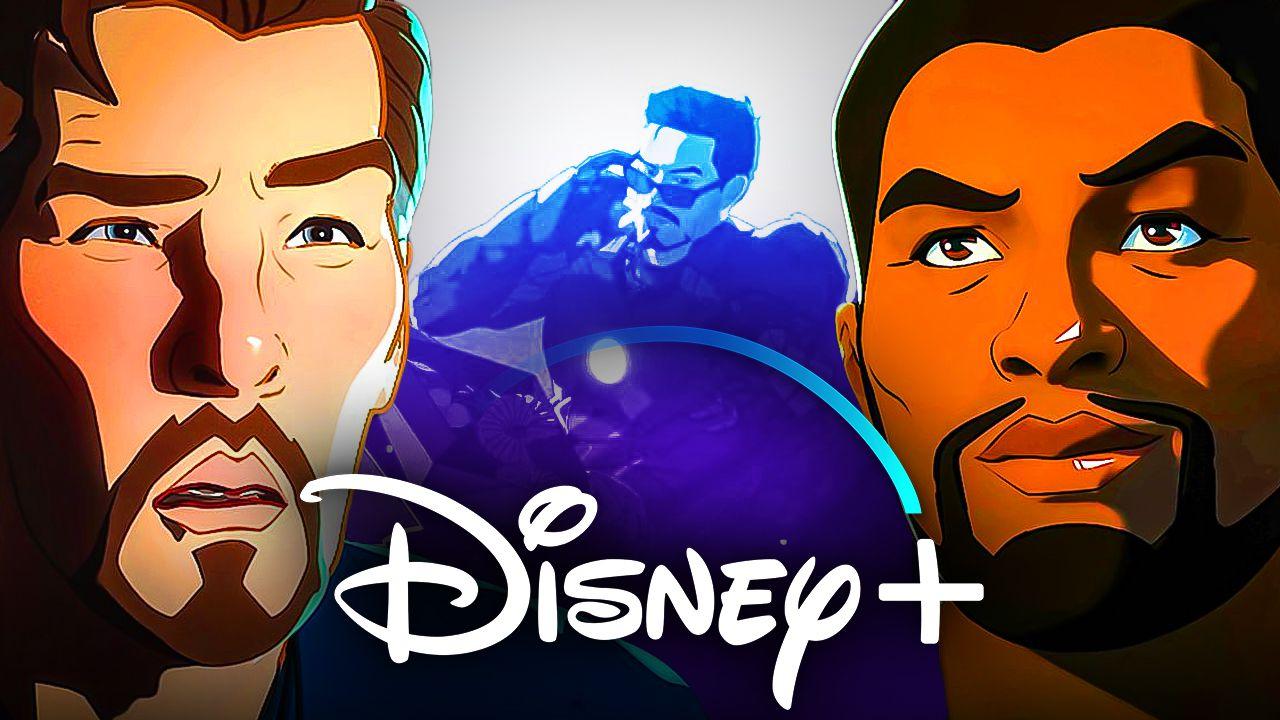 Marvel Studios plans to release a total of six Disney+ series in 2021. Audiences have already been treated with WandaVision and The Falcon and The Winter Soldier this year, and Loki is set to keep the good times rolling on June 9. 
The latter half of the year will feature less familiar characters on the Mickey Mouse streaming service. Jeremy Renner is returning as Clint Barton in Hawkeye, but that series will also introduce Hailee Steinfeld as Kate Bishop. Ms. Marvel is also set to premiere this year introducing teenage hero Kamala Khan to the MCU.
The most unique series so far, What If...? will tackle multiversal story-telling where events of the MCU are altered to make significant changes to different characters.
This animated series is set to release sometime after Loki this summer, but now, a more specific release window has been reported.
WHAT IF...? BEGINS IN AUGUST
In a recent Summer Television Preview special for Entertainment Weekly, Marvel Studios' animated Disney+ series What If...? was listed for an August 2021 release date. The exact day and/or day of the week of the premiere remains unknown. 
A full description of the show mentioned how What If...? "reimagines numerous major events from the movies in game-changing ways:"
What if instead of Steve Rogers, Peggy Carter (Hayley Atwell) actually became the first Super Soldier? That creative brainstorming exercise is the heart of What If...?, the Marvel Cinematic Universe's first animated series. The anthology reimagines numerous major events from the movies in game-changing ways, and also features Chadwick Boseman, who was able to reprise T'Challa via voice work before his death.
WHERE DO HAWKEYE AND MS. MARVEL FIT?
With the MCU releasing six Disney+ shows and four movies in one year, the scheduling could cause some issues. One solution that was just presented was making Loki release on Wednesdays instead of Fridays. This move was seemingly made in part of avoiding having two pieces of MCU content drop on the same day, July 9.
As What If...? is now set to start in August, don't be surprised if the Wednesdays release trend keeps up due to Shang-Chi and the Legend of The Ten Rings releasing on Friday, September 3. Squeezing both Hawkeye and Ms. Marvel in the fall will be a tricky task, but one Disney can surely handle properly. 
What If...? is set to have roughly 10 episodes which would put its finale date somewhere in October. With that being the case, expect very little time between the two MCU series when either Hawkeye or Ms. Marvel begin soon after. That series will then need to evade Eternals releasing on November 3.
Depending upon how long the Hawkeye and Ms. Marvel series are, the last will likely roll over into 2022. Spider-Man: No Way Home will surely take up a lot of attention around its December 17 release date, and working around that will be key.
Viewers are entering a new era of the MCU where shows and feature films will be overlapping, but Marvel Studios' latest audible on Loki's release schedule should ease any worry.
Disney+'s fourth MCU series, What If...?, is set to begin sometime this August.