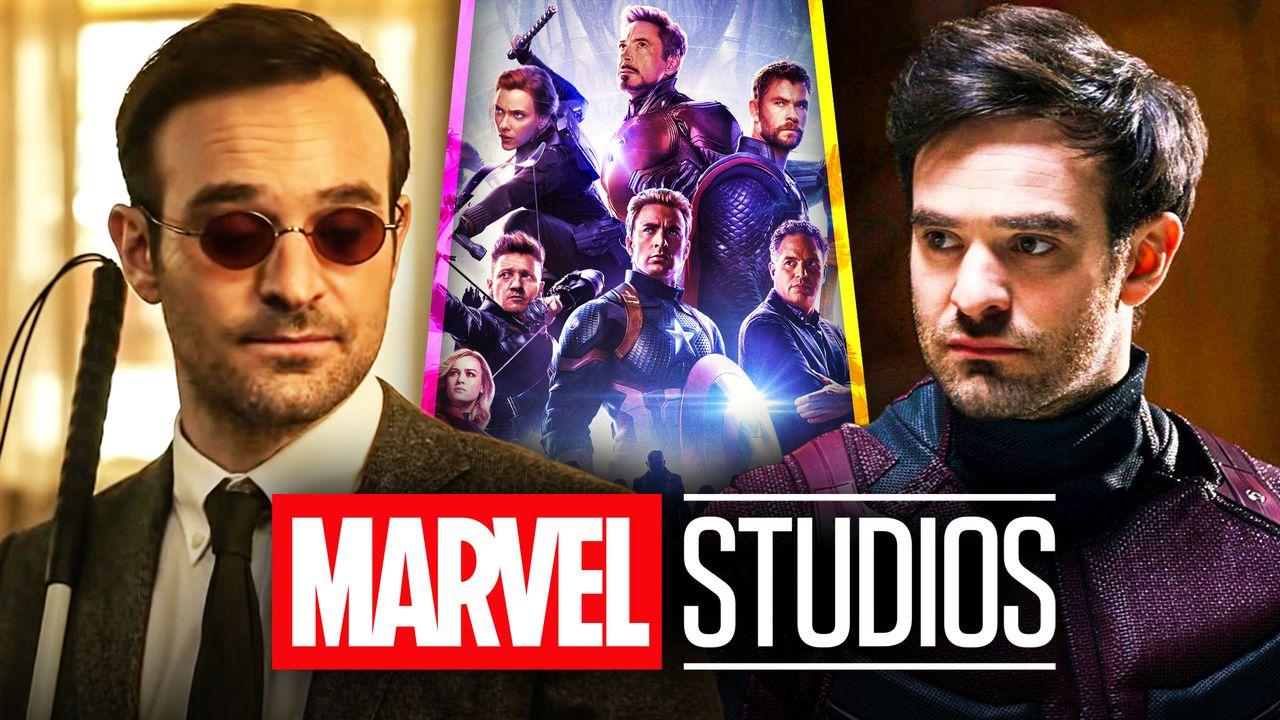 Hawkeye featured the surprise appearance of Vincent D'Onofrio's Wilson Fisk a.k.a. Kingpin in its last two episodes, thus leading to a debate about whether or not Netflix's Daredevil is canon to the MCU. In the series, there are notable differences between the MCU's Fisk and Daredevil's Kingpin, such as his clothes, his personality, and his strength. Still, D'Onofrio claimed that he portrayed the same character from the Netflix series. 
A now-deleted official listing from Marvel's website may also have settled the Daredevil canon debate, as a report of Matt Murdock's on-screen history referred to the events of his Netflix series, The Defenders team-up, and his surprise comeback in Spider-Man: No Way Home. As for Kingpin, it doesn't yet refer to his history with Maya Lopez or his encounter with Kate Bishop in Hawkeye, but it does include images from his recent Disney+ return.
Now, another significant detail about Daredevil's place in the wider MCU has emerged.
Hawkeye Crew Member Addresses Daredevil's MCU Canonicity
Hawkeye costume designer Michael Crow sat down with GoldDerby to talk about Vincent D'Onforio's Kingpin and if Netflix's Daredevil is canon to the Marvel Cinematic Universe.  
In the Jeremy Renner-led series, D'Onofrio's Kingpin can be seen sporting an iconic look from the comics: his Hawaiian shirt and white suit combo. Crow confirmed that the idea came from D'Onofrio and Marvel Studios president Kevin Feige, saying that it is a necessary step to "bring down Kingpin to a couple of notches."
The MCU costume designer also revealed that "it wasn't very clear" if D'Onofrio's Wilson Fisk is from the same universe as the Netflix series:
"[It's] from Kevin [Feige] and Vincent [D'Onofrio], they definitely want to bring down Kingpin to a couple of notches. Based on what happened during the Blip and with Ronin and the history that we don't really see, we wanted to dial him down and not have him be as polished as he was in the Daredevil series. Plus, through the entire shooting, I wasn't — and I don't know if I still am — very clear on if it is in the same universe as that one."
When Joyce Eng of GoldDerby pointed out that the MCU is now dealing with the Multiverse, Crow agreed, but he still reaffirmed that he doesn't know if D'Onofrio's Kingpin is a different version from the Netflix series. 
Crow continued by revealing that there were certain design inspirations from the Daredevil series carried over into Hawkeye, such as Wilson Fisk's cufflinks: 
Host: "It's a Multiverse now."

Crow: "Yeah, it's a Multiverse. Maybe it's a different version of that [character]. I don't know. It was not made clear to me as we were going. There were certain things that we brought from the Daredevil series. His cufflinks were important from that show, which he stole from his father. We recreated [that] for him for Hawkeye because it is an important character point for Vincent. Later, in reshoots, it became the thing that Kate uses to take him down at the end of the show."
Aside from Hawkeye, Crow is no stranger to the MCU. The veteran costume designer worked on several projects under Marvel Studios, namely The Falcon and the Winter Soldier, Avengers: Endgame, Avengers: Infinity War, Guardians of the Galaxy Vol. 2, and Captain America: Civil War. 
The Real Deal Behind Daredevil's MCU Situation
It's possible that Michael Crow and the rest of the crew were not made aware of the real situation behind Vincent D'Onofrio's Kingpin in Hawkeye, considering that it's a spoiler-heavy topic. Marvel Studios may have laid out guidelines about his costume, without inputting any intricate details about Daredevil's place in the wider MCU. 
The topic of Daredevil's canonicity has long been the subject of discussion among Marvel fans. This latest reveal that Marvel Studios crew members are not even informed of the show's canon status is a significant development. This could indicate that the studio could be discussing this information behind closed doors, and it could be revealed later on. 
While the topic of the Multiverse was included in the interview, it's reasonable to assume that the answer will not come from that concept, mainly because of the cast and crew's past comments and the complications behind its explanation. Given that D'Onofrio and Charlie Cox are rumored to return in Echo, the show seems poised to finally settle the debate of whether or not the events that transpired during Daredevil really happened within the MCU's continuity. 
Hawkeye is now streaming on Disney+.