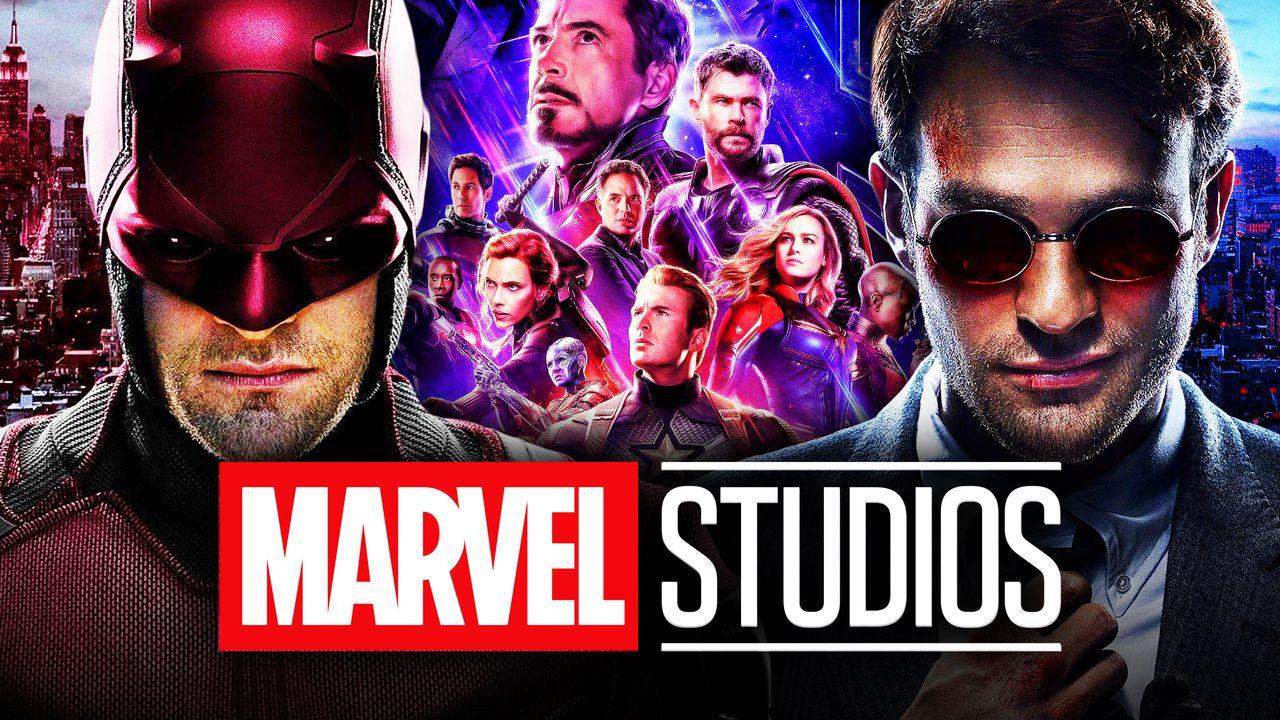 Last year, Marvel Studios took its first foray into the world of television with WandaVision, but that wasn't the first supposedly MCU-set series to release. In the years prior to Disney+, Marvel TV created many heroic series for Netflix, ABC, and more, that claimed to take place in the MCU but were never referenced by the movies. 
Spider-Man: No Way Home and Hawkeye recently changed the game, as Charlie Cox's Matt Murdock and Vincent D'Onofrio's Kingpin made the jump from the Daredevil Netflix series into the wider MCU. But even after that, some continued to argue that the actors were playing Variants of their Netflix characters.
The plot continued to thicken recently as Daredevil, The Punisher, and the entire "Defenders Saga" was removed from Netflix and made the jump to Disney+. But with their canon status still yet to be addressed by Marvel, an official page on the company's site may have settled the debate.
Marvel May Have Settled the Netflix Canon Debate
The official Marvel site may have just settled the Daredevil canon debate as a report of the character's on-screen history referred to the events of his Netflix series, The Defenders team-up, and his recent return in Spider-Man: No Way Home.
Matt Murdock's character page on the Marvel site includes a detailed "On Screen Full Report" of the events experienced by Charlie Cox's hero. Not only does the report detail all three seasons of his Netflix adventures, but it also mentions that "Sometime later, Matt was hired as an attorney to defend Peter Parker."
Here's the excerpt of the important part:
Soon after, Matt attended the funeral for Father Lantom, where he made peace with Sister Maggie. Now in a better state of mind than he had been in quite a while, Matt fully reconciled with Karen and Foggy and the three of them discussed the idea of reforming their law firm with Karen now as the firm's lead investigator and third partner.

Sometime later, Matt was hired as an attorney to defend Peter Parker, as Peter had been publicly outed as Spider-Man and accused of Mysterio's murder. Though Peter was legally cleared of any wrongdoing, Matt warned him he'd still have to face the court of public opinion and advised Harold "Happy" Hogan to hire a good lawyer. As if on cue, a protestor threw a brick through the window of the Parkers' apartment in support of Mysterio. Fortunately, due to his heightened senses, Matt was able to catch the brick before it hurt anyone inside. When Peter asked him how he was able to do that, Matt claimed it was because he was a really good lawyer and left it at that.
Marvel's confirmation that Murdock became Peter Parker's lawyer "Sometime later" than the dramatic ending of Daredevil Season 3 appears to indicate Charlie Cox will continue playing the same version of his character, not a Multiversal Variant as many had speculated.
The "On Screen Full Report" for Kingpin doesn't yet refer to his history with Alaqua Cox's Maya Lopez or his encounter with Kate Bishop in Hawkeye, but it does include images from his recent Disney+ return.
A closer inspection of other character bios reveals Clint Barton, Wanda Maximoff, Sam Wilson, Loki, and the other Disney+ stars have yet to have their pages updated to reflect the events of their respective series.
Did Marvel Just Confirm Daredevil as MCU Canon?
The canon or non-canon debate that surrounds Daredevil, Agents of SHIELD, and the other Marvel TV series is one that shows no signs of slowing down all these years later. Despite the ongoing debate and occasional flickers of new evidence in either direction, the canon status of the Marvel TV series remains a mystery with no answer in sight.
With the official Marvel site now listing Netflix's Matt Murdock as the same one that assisted Peter Parker in Spider-Man: No Way Home, all signs are pointing to the series being canon to the MCU, something which will delight many.
Although Daredevil and The Defenders being canon to the MCU raises several issues for Marvel Studios. Since The Defenders was a crossover between Daredevil, Jessica Jones, Luke Cage, and Iron Fist, and The Punisher appeared in Daredevil, that would appear to make their series canon by extension. 
Marvel Studios' Newest Problem
While Daredevil may have proven to be a hit with audiences across all three seasons, not all the Netflix series received the same reception. Jessica Jones, The Punisher, and Luke Cage were all popular enough with viewers to make reintegrating them into the MCU a smooth process, but Finn Jones' Iron Fist was much less of a hit.
Not only did most seem to dislike the series as a whole - which sits at 37% among critics and 68% among audiences on Rotten Tomatoes - but Finn Jones was not a popular choice for the role. Ever since he was first announced, many were considered he had been miscast, and the show only solidified that opinion for many.
Then again, Marvel Studios has not shied away from recasting before. Mark Ruffalo replaced Edward Norton as Bruce Banner in The Avengers, and Don Cheadle took over the role of Rhodey from Terrence Howard in Iron Man 2, so there's no reason Iron Fist couldn't similarly be recast for an MCU return.
Since the MCU is now primarily setting its projects in 2025, the events of the Netflix series are so far in the rearview mirror, that they need not be referenced again. After all, even the latest set season of the Netflix era, The Punisher Season 2, took place in 2019, over a year prior to The Blip.
While Daredevil, The Defenders, and all the Netflix series certainly appear to be canon to the MCU, so much time has passed that Marvel Studios can move on to new stories with these characters, ones that can now bring in other heroes. The biggest delight in these series being canon, comes in the raised chances of seeing the same actors reprise their popular roles, but even that isn't a guarantee. 
Whatever the answer to the never-ending canon problem may be, fans will no doubt continue to discuss and see new hints appear in the months to come. Charlie Cox's Daredevil will reportedly return in She-Hulk, Armor Wars, Echo, and his own Disney+ series later in the year, which will ought to offer a better indication of what he's been doing his Season 3 of his Netflix adventures concluded. 
All six series of "The Defenders Saga" are streaming now, exclusively on Disney+.
---
Release Date
December 17, 2021
Platform
Theaters
Sam Hargrave is the Associate Editor at The Direct. He joined the team as a gaming writer in 2020 before later expanding into writing for all areas of The Direct and taking on further responsibilities such as editorial tasks and image creation.