Some beloved feature films will be jettisoned from Max at the end of September according to the streamer.
Streaming services removing content is just a fact of life. Oftentimes, one will seek out a movie that they swore was available to stream, only to realize it's nowhere to be found. It can be annoying, but this is unfortunately just the way things are.
Recently, Warner Bros.'s own platform Max took away various popular movies that had been housed there such as the Lethal Weapon series and Christopher Nolan's Dunkirk, leaving viewers with fewer options through which to check out such offerings.
Many Big Name Movies on Max's List of Removals
On September 30, Max is set to remove 11 popular films from the platform, along with a small number of associated sequels. Here are the movies on the chopping block:
1.) Little Miss Sunshine (2006)
Average Tomatometer: 94%
Average Audience Score: 88%
Starring an ensemble cast of notable names (Toni Collette, Steve Carell, and the late Alan Arkin to name a few) Little Miss Sunshine concerns a little girl who is obsessed with making it to a children's beauty pageant in California.
Nominated for the Academy Award for Best Picture along with being in the running for three other Oscars, the comedy remains a favorite.
2.) Boyz N The Hood (1991)
Average Tomatometer: 96%
Average Audience Score: 93%
Boyz N The Hood, which put individuals like Ice Cube and Cuba Gooding Jr. on the Hollywood map, followed a young man sent to live with his father in Los Angeles. The movie also took a dive into the LA gang culture of the era and the impact it had on all involved.
Directed by John Singleton, Boyz N The Hood also starred Laurence Fishburne and Angela Bassett, was nominated for two Academy Awards, and in 2002 became inducted into the National Film Registry.
3.) Braveheart (1995)
Average Tomatometer: 76%
Average Audience Score: 85%
One of Mel Gibson's most recognizable roles, 1995's Braveheart centered on William Wallace, a Scottish patriot who rallied his countrymen in fighting the First Scottish War of Independence in the year 1280.
Although it played fast and loose with historical accuracy, Braveheart was a smash hit upon release, earning over $200 million worldwide. 
4.) The Bridge on the River Kwai (1957)
Average Tomatometer: 96%
Average Audience Score: 93%
Alec Guinness and William Holden starred in the memorable World War II drama, The Bridge on the River Kwai. In the film, British prisoners of war are ordered to build a railroad bridge while being held captive in a Japanese camp.
Serving as the highest-grossing movie in the year of its release, Bridge on the River Kwai netted a whopping total of seven Oscars and is generally regarded as one of the best films of all time.
5.) The Dirty Dozen (1967)
Average Tomatometer: 81%
Average Audience Score: 90%
Largely considered a stone-cold classic which starred a who's who of vintage cinema (including Ernest Borgnine and Donald Sutherland) The Dirty Dozen was about a group of convicted criminals who are trained for a dangerous mission during World War II.
The Dirty Dozen was revisited in the 1980s as a series of television films and David Ayer had been attached to direct a remake in 2019, but nothing has yet come of that.
6.) District 9 (2009)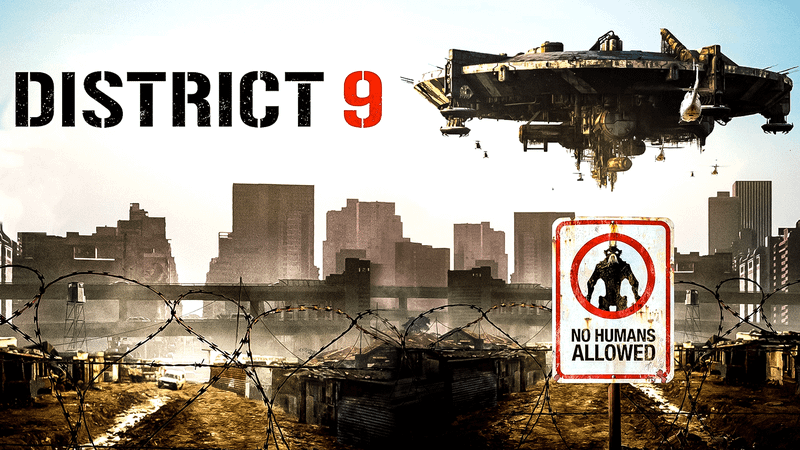 Average Tomatometer: 90%
Average Audience Score: 82%
Neill Blomkamp's directorial debut District 9 saw extraterrestrial refugees land on Earth who are promptly and grossly mistreated by their overseers. Eventually, all hell broke loose when a man named Wilcus (Sharlto Copley) began transforming into one of these aliens.
District 9, the story of which took many cues from South African apartheid, was an undeniable success when it arrived in theaters. Recently, Blomkamp dashed hopes for a sequel, stating that development was on an indefinite hold.
7.) The Iron Giant (1999)
Average Tomatometer: 96%
Average Audience Score: 90%
Brad Bird, who went on to helm The Incredibles for Pixar, made the popular and heartfelt Iron Giant in the late 90s. The film's story focused on a lonely boy named Hogarth Hughes who developed a bond with a gigantic robot in 1957. But the friendly automation may not be all that he seems.
The Iron Giant was not a box office success but has earned its status as a cult classic in the years since. The titular Giant was also voiced by none other than Vin Diesel, who went on to play another linguistically-limited character in Marvel's Guardians of the Galaxy franchise.
8.) Juno (2007)
Average Tomatometer: 96%
Average Audience Score: 93%
In Juno, the title character (Elliot Page) deals with an unwanted teenage pregnancy. Seeking out options, she comes into contact with a well-to-do couple, played by Jennifer Garner and Jason Bateman, who wish to adopt the child.
Praised by critics for its razor-sharp dialogue and strong emotional beats, Juno won the Oscar for Best Original Screenplay at the 2008 Academy Awards, while also receiving three other nominations.
9.) Moneyball (2011)
Average Tomatometer: 94%
Average Audience Score: 86%
Based on a true story, Brad Pitt plays Billy Beane, the manager of the flagging Oakland A's baseball team in Moneyball. In the movie, Beane and Jonah Hill's Peter Brand concoct a heavily statistics-based strategy to propel the team to unprecedented victory.
Moneyball accumulated an impressive total of six Oscar nominations and is thought of as one of the all-time great sports movies.
10.) Ocean's Twelve (2004)
Average Tomatometer: 55%
Average Audience Score: 60%
In the sequel to the breezy, George Clooney-led heist film Ocean's Eleven, Danny Ocean and his crew are back in Ocean's Twelve and are forced to repay the target of their original caper all the money they stole from him - with interest.
The all-star cast also included Carl Reiner, Matt Damon, Don Cheadle, and Julia Roberts. While Ocean's Twelve was not as well-received as its predecessor, it spawned a sequel, Ocean's Thirteen, and a spin-off Ocean's Eight, both of which are also getting removed from Max on September 30.

11.) Slumdog Millionaire (2008)
Average Tomatometer: 91%
Average Audience Score: 90%
Slumdog Millionaire, Dev Patel's first film appearance, told the story of a young man who wins big on the Indian version of the popular game show Who Wants to Be a Millionaire? but then must contend with accusations that he was cheating.
The movie won eight out of 10 Oscars for which it was nominated and was the recipient of numerous other awards.
All of these films will depart from Max on September 30.