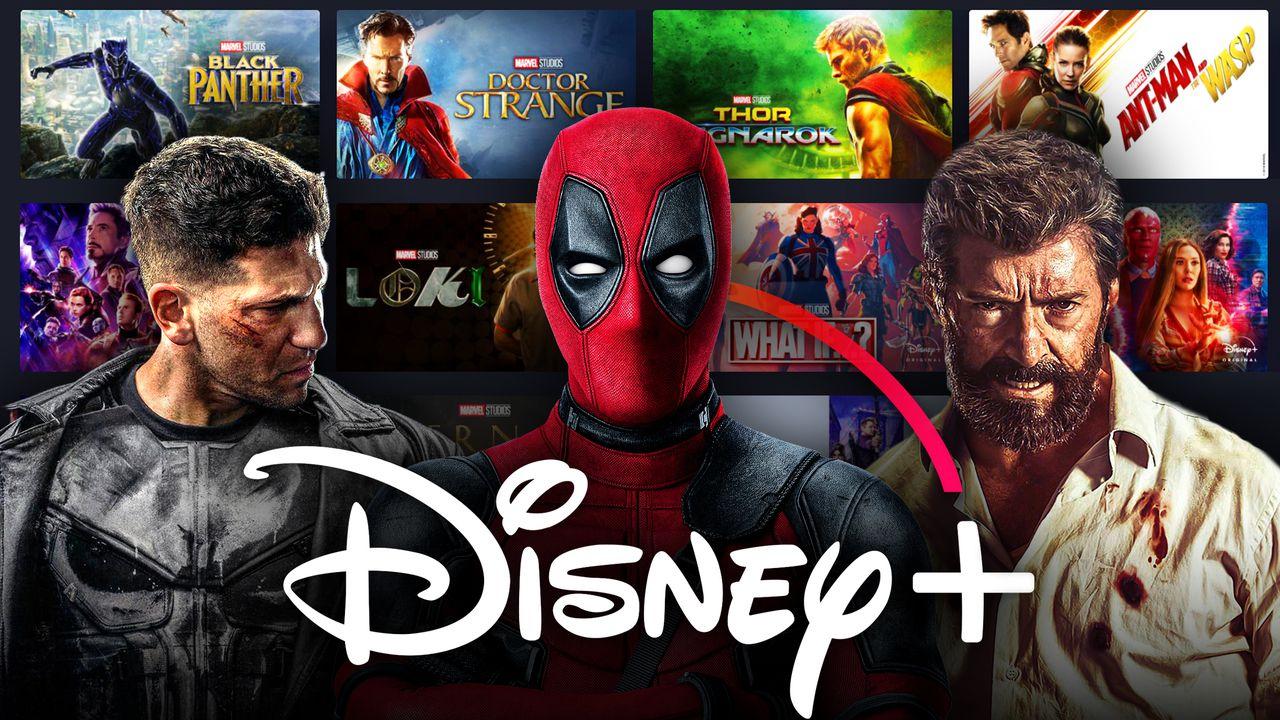 Fans were in an excited panic when Netflix users began noticing a disclaimer accompanying the streaming services' Marvel shows, like Daredevil or The Punisher. This indicated that they would be leaving the service on March 1 at exactly midnight PST. The obvious conclusion that many came to was that it was a sign that these R-Rated Marvel shows and films would come to Disney+ instead.
Of course, some fans had suspected that such a move would eventually come, especially when it was reported that Daredevil exploded in new viewers on Netflix after Charlie Cox returned as Matthew Murdock in Spider-Man: No Way Home. After all, it's unadvised to give free advertising to your direct competition for their hosted content.
Disney is expected to announce where these shows will stream next "soon." A word that might actually have been used appropriately, if a new mistake to the sign-in page to Disney+ is any indication.
A Small Mistake with Big Implications for Disney+?
One noticeably small and significant change was noticed on the sign-in page of Disney+ in the United States. The promotional image for the section "Watch the way you want" displayed its layout with Star.
Star is a content hub within Disney+ that is only available in a subset of countries, one which features television and film content from the libraries of Disney's many subsidiaries like Freeform, FX, and 20th Century Studios. Given that these subsidiaries aren't directly tied to the family-friendly Disney brand name, their movies & shows can lean more mature, resulting in the Star hub's content being more mature than the typical Disney+ hub.
To make sure this wasn't a mistake and simply the U.S. sign-in page using the same image intended for international users, we checked the sign-in page for the United Kingdom. The page there uses an entirely different image.
Another possibility is that this has been up for months by mistake and that it's only now been noticed and left uncorrected. But, the image doesn't include Star when using the Way Back Machine and looking at the last time the U.S. webpage was archived, which was at approximately 15:19:47 GMT on February 18, 2022.
However, nearly 24 hours after the new image was noticed, Disney seemed to realize their mistake and quickly changed it to one without the Star content hub the next day.
Disney Rolling Out Streaming Carpet for Netflix Marvel Shows?
On the day that it was revealed all of Netflix's Marvel streaming shows would be leaving the service by March 1, it was reported that Disney was expected to make an announcement "soon" about where those shows would stream next. So, this newest revelation is certainly auspicious timing, as this is precisely what many fans had expected.
Additionally, it's curious that the promotional image for the U.S. sign-in page is pushing Marvel films and shows far more than the one for the U.K., which puts the focus on TV dramas like Grey's Anatomy and Scandal. Again, perhaps in anticipation of more mature Marvel shows and films arriving on the Disney streaming service, albeit sequestered to the Star section.
It would mean the audition of Daredevil, Jessica Jones, Luke Cage, Iron Fist, Defenders, Punisher, and R-Rated Marvel films like Logan, Punisher: War Zone, Blade, and, of course, the Deadpool franchise. But, fans will have to wait until "soon" arrives to hear whether this is indeed Disney's plan for these shows.
---
Pierre Chanliau began as a news & feature writer for The Direct at the site's launch in 2020. As a longtime reader of superhero comic books, Pierre's knowledge of Marvel and DC is extensive, informing his reporting and editorial pieces regarding the MCU and DCU.