While the canon MCU won't return to theaters for a few more weeks, Sony is now making its mark on the Marvel world with Jared Leto's Morbius opening on the big screen. Having finally arrived after two years of delays dating back to the start of the pandemic, Jared Leto's Marvel debut is certainly making its mark on viewers, and it's not a good one.
Ahead of its debut, the early critic reviews for Morbius spelled potential disaster for Sony's latest addition to its Spider-Man Universe, which came on top of it being delayed an unprecedented six times. Even considering these release troubles stemming from the pandemic, the consensus from viewers so far is that it's just not a good movie.
In terms of success at the box office, Marvel Studios is one of the biggest reasons theaters are thriving once again, especially after Sony and Marvel's Spider-Man: No Way Home broke records regularly in its run. However, Morbius doesn't appear to be so fortunate after its numbers rivaled the worst opening numbers from the past two years.
Morbius Disappoints in Theatrical Opening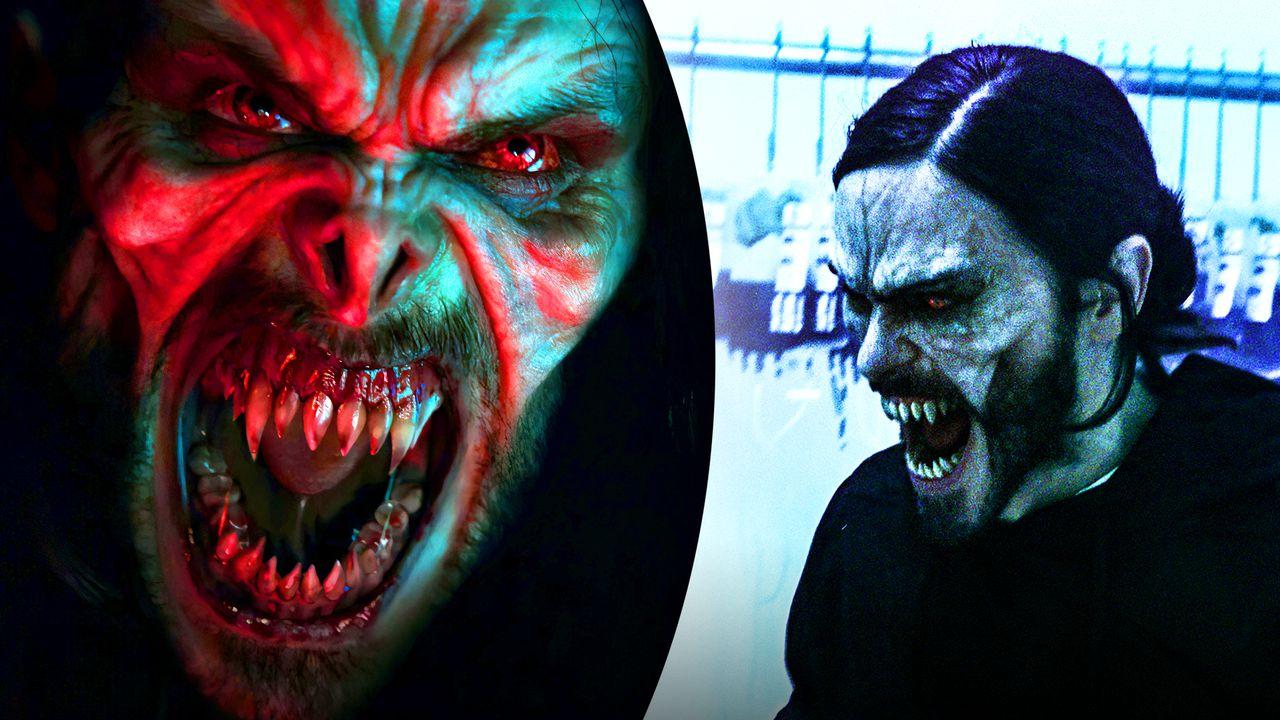 The Hollywood Reporter revealed that Sony Pictures' Morbius opened with only $5.7 million in its Thursday night opening in domestic theaters.
This comes as the worst preview at the box office since 2020's The New Mutants by 20th Century Fox, which only opened to $750,000 during the height of the pandemic in August 2020. Morbius' opening figure also comes below every MCU release since last year.
The Thursday night opening totals for every Marvel movie released since The New Mutants are listed below:
Black Widow (2021): $13.2 million
Shang-Chi and the Legend of the Ten Rings (2021): $8.8 million
Venom: Let There Be Carnage (2021): $11.6 million
Eternals (2021): $9.5 million
Spider-Man: No Way Home (2021): $50 million
On the higher end of the spectrum, Avengers: Infinity War opened with $39 million in 2018, while 2019's Avengers: Endgame came with a record-breaking $60 million at the box office.
Morbius Breaks the Wrong Box Office Records
Marvel movies have given theaters a major revitalization over the past year, with all five new big-screen films from Marvel and Sony coming in the top five opening weekends at the 2021 box office. This even includes Venom: Let There Be Carnage coming right behind Spider-Man: No Way Home with an impressive $90 million in revenue in its first few days.
Although it will be a few days until Morbius' full weekend total is tallied, the Thursday night total is unquestionably a rough start.
The film doesn't have much working in its favor for the time being thanks to the aforementioned negative reviews and the delays that pushed its release date forward by two years. Combine that with its director already discussing the film's post-credits scenes in full detail before his project even debuted, and there isn't a lot to look forward to.
No matter how the final numbers come out, Sony is surely disappointed by the negativity surrounding the latest addition to its cache of Spidey movies, particularly with the MCU continuing to thrive. The studio is working hard to prepare other films like Kraven the Hunter and Madame Web, but for now, this is a blow that the studio will have to take on the chin.
Morbius is now playing in theaters worldwide.