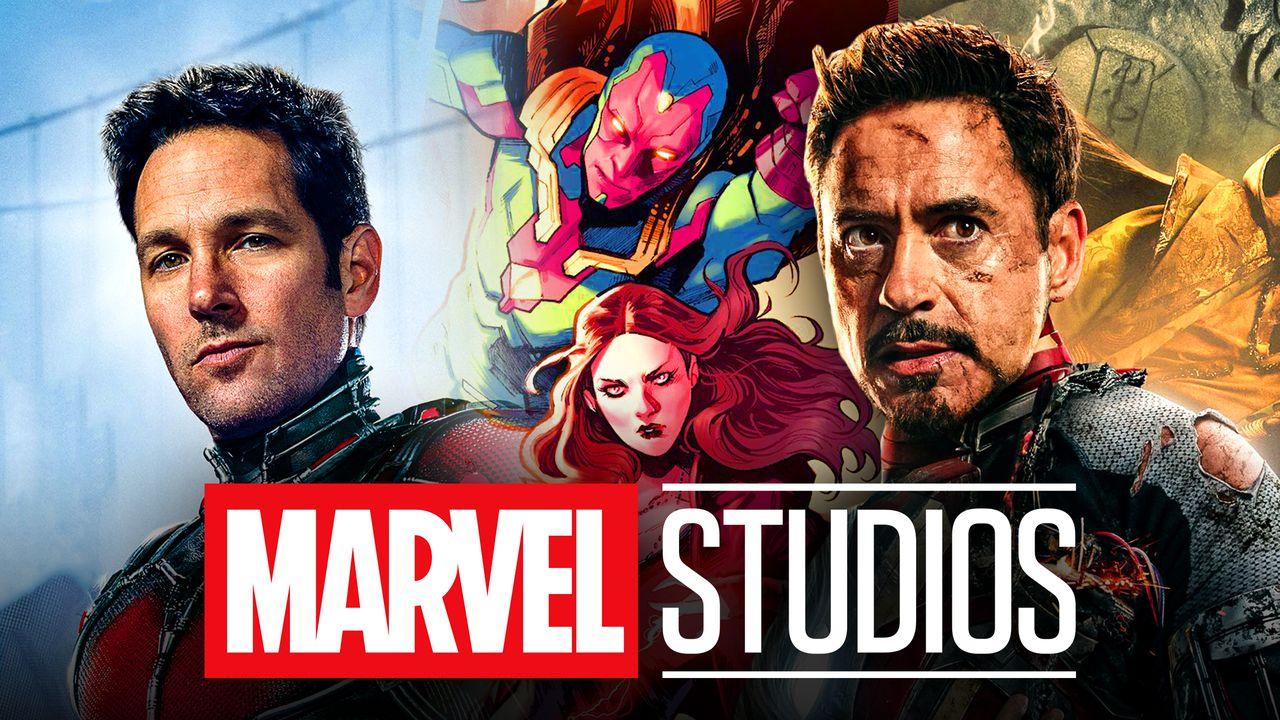 Marvel Studios has had a busy 2021 with the most packed MCU schedule of any year since the franchise began in 2008. With four theatrically released films and five Disney+ series in the calendar year, there is really no downtime between projects, and if there is, fans usually spend that time theorizing and anticipating what is coming next. However, sometimes it is good to look back at where some of the stories originated and where the saga was still finding its footing.
The first large-scale superhero team-up film, The Avengers, was only the tip of the iceberg when it ended Phase 1. Phase 2 did its job by both exploring new parts of that iceberg as well as building on already existing stories. Iron Man 3 closed out the genius, billionaire, playboy philanthropist's trilogy in the MCU, Captain America: The Winter Soldier brought back Bucky Barnes and introduced Sam Wilson, and Thor: The Dark World expanded on the relationship between Thor and his entire family.
Some lesser-known heroes also got introduced into the MCU such as the Guardians of the Galaxy, Ant-Man, and the Maximoff twins, Wanda and Pietro. Just like in Phase 1, Phase 2 closed out with another team-up Avengers film, Avengers: Age of Ultron.
With new projects releasing at a record rate, Phase 2 seems like a lifetime ago. However, Marvel is taking a step back and honoring the movies that made up Phase 2, and they're doing it through comics.
New Phase 2 Variant Comic Covers
Marvel has officially revealed six new variant covers that will honor every film that was released during Phase 2 of the franchise. The comics that sport these covers will be released in March 2022. Marvel already released variant covers for the Phase 1 films in November 2021.
The first cover for Iron Man #18 is based on Iron Man 3 and is illustrated by Alexander Lozano. The comic is set to go on sale on March 23, 2022.
The next variant cover will be seen on Thor #23 and is based on Thor: The Dark World. It is illustrated by Ryan Stegman and will be released on March 9, 2022.
Captain Carter #1 will be based on Captain America: The Winter Soldier and has been illustrated by Declan Shalvey. It will release on March 9, 2022.
The Guardians of the Galaxy can be seen on the variant cover of Avengers Forever #4. This Guardians of the Galaxy-inspired cover is drawn by Skan and will be available for purchase on March 23, 2022.
The Avengers team appears on the variant cover of Captain America/Iron Man #5, which is illustrated by Valerio Schiti. It is based on Avengers: Age of Ultron and will be available on March 16, 2022.
To close out the Phase 2 variant covers, an Ant-Man-inspired cover comes from David Nakayama and will be able to be seen on Avengers #54. It will be available on March 16, 2022.
Honoring the Heroes of the Past
The Marvel Cinematic Universe wouldn't be what it is today without certain heroes, most notably the original Avengers team. The two leaders of that team were Iron Man and Captain America, arguably the two largest cornerstones in the entire franchise. One-third of the movies in Phase 2 center solely around these two characters, and seeing as how they aren't in the franchise anymore, it is important for Marvel to always pay homage to them anyway they can.
The variant covers being based on the movies is a great idea. It can be a collector's item that every fan, whether they like reading the comics or not, can add to their shelves. It also cements these characters and artwork by being in a physical form, and who knows, one of the covers could possibly gain value as time passes.
The MCU is growing and is arguably in the best place it has ever been. New characters are being introduced with every upcoming project, and fan feedback on what Marvel Studios is putting out is extremely positive following Shang-Chi, Hawkeye, and Spider-Man: No Way Home. However, it is nice to take a step back and look at honoring the roots of the franchise.
LATEST NEWS
TRENDING