The first reviews are in, and Eternals seems poised to be another hit for Marvel Studios. The premiere for the 26th MCU film went off without a hitch - despite a few spoilers here and there - and now its stars, director, and the Marvel brass are opening up about the project. 
Eternals truly feels like a different kind of Marvel movie, introducing a brand-new set of characters and featuring a story that spans over 7000 years. It has the task of doing all this while also being a deeply personal film, with each of its titular Eternals facing their own demons and flaws. 
The movie also comes to a franchise that is on a streak of better representing the world around it. Whether it was breaking ground with Black Panther in 2018 or giving Asian-Americans a hero to cheer for in Shang-Chi, the MCU is getting more diverse and tackling deeper subject matters, and is better for it.
Director Chloe Zhao has made diversity her mission since she first pitched her idea for Eternals and received all sorts of praise from the cast and crew for her work in developing the film. The latest to speak out about the director and how he feels about the movie is Phastos, aka Brian Tyree Henry.
Not Just Another Part for Phastos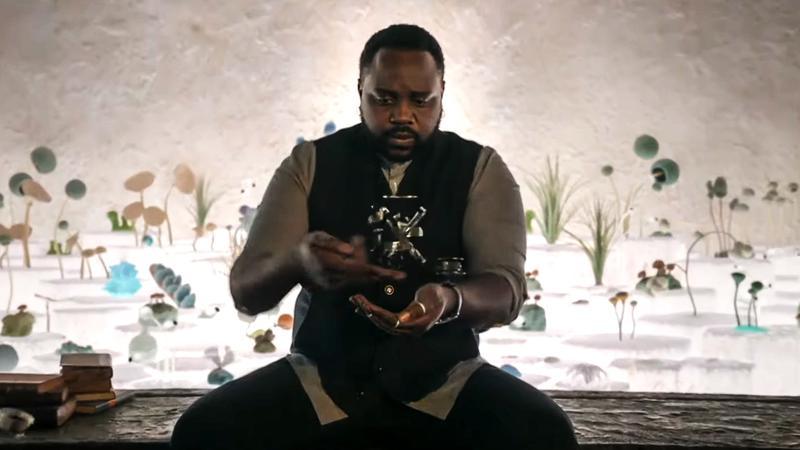 During a recent presser, Eternals star Brian Tyree Henry spoke on his role in breaking Black stereotypes in the upcoming film and expressed deep admiration for director Chloe Zhao.
The Phastos actor said that what attracted him to the role was that the Eternal was "an ancestor" and "predates everything... [that] could actually make someone lose faith in humanity very quickly":
"The thing that really attracted to me this part is that I just think of all the images of Black men out there and how we are portrayed. What I loved the most about Phastos is, one, he's an ancestor; all of us are ancestors, technically, so Phastos predates everything and had to probably go through all these things which could actually make someone lose faith in humanity very quickly"
Henry looked back, revealing that before the project he had "actually kind of lost faith in humanity" himself given the way "Black men were... being portrayed." But it was Phastos' ability to "choose love...even though his genius [could be] used against him" that hooked the actor on the part:
"And I remember when I was coming to this project that I had actually kind of lost faith in humanity. Just looking at all the things we had been through and just what the images of Black men were, and how we were being portrayed, and how the power was taken from us; the lack of power and feeling powerful. And what I really liked the most about Phastos is that through all of that - him being eternal, him never being able to die - he still chose love, he still decided to have a family, even though he may have to watch them perish, he still tried to find a way to bring heart and love to everything he did even though his genius was used against him. And it just really resonated with me, it really resonated a lot with how I felt about my place in society."
The Eternals star also drew parallels with the real world, ruminating that "we can be kings and queens, yet at the same time, they'll take our pedestal and take our superpowers like that." Henry then thanked Chloe Zhao for "really just [re-instilling] that power back in [him] again":
"You know, how we can be kings and queens, yet at the same time, they'll take our pedestal and take our superpowers like that. And so what I loved the most about Eternals is that Chloe and Nate [Moore] really just re-instilled that power back in me again."
A Different Kind of Marvel Movie
It is safe to safe that Eternals is a different kind of Marvel movie. What some might dismiss as popcorn blockbuster fluff is actually a piece exploring deep and nuanced themes of identity, ancestry, and society's role in tearing the systematically oppressed down.
What Brian Tyree Henry is saying here is that the Chloe Zhao-led project is not going to be one's typical comic book movie fare. Each one of these Eternals is dealing with their own internal crisis, whether it be Phastos allegorically tackles what it means to be a black man who has been through it all, or Angelina Jolie's Thena recovering from some sort of PTSD.
It's quotes such as these that serve as proof that the MCU is growing up. These are no longer simple stories of a costumed hero vs villain. The narratives have evolved to better represent the world in which they come out to. These are deeper tales than what some may write them up to be, Eternals especially so.
The Chloe Zhao-directed and Brian Tyree Henry-starring Marvel adventure hits theaters on November 5.