A new look at Loki Season 2, Episode 6 revealed how Victor Timely will return.
The sophomore season has put plenty of focus on Jonathan Majors' Kang with the most prominent Variant in the spotlight being Victor Timely, a historic scientific genius with seemingly no villainous intentions at all.
Unfortunately, Timely died in the climax of Episode 4 when he volunteered to venture onto the timeline to fix the Temporal Loom before being incinerated by radiation exposure, leading to the group's ultimate defeat.
Jonathan Majors Returns in New Loki Finale Clip
Marvel Studios released an official clip of the Loki Season 2 finale opening, revealing exactly how Jonathan Majors' Kang Variant Victor Timely will return despite his death in Episode 4.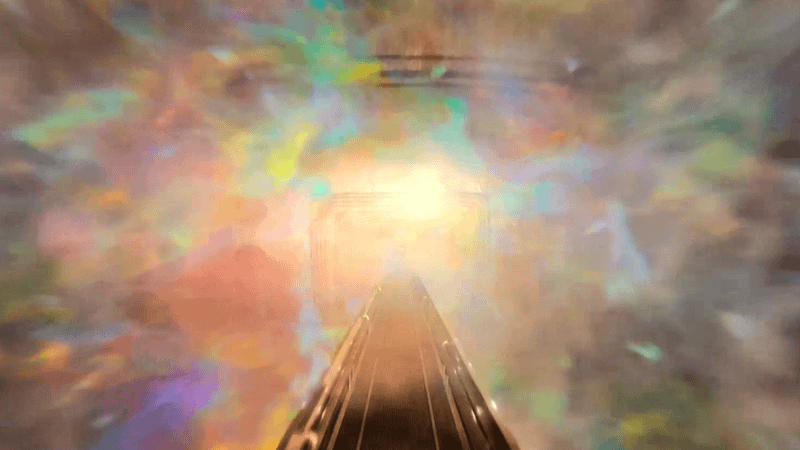 The finale's first minute returns to the Episode 4 cliffhanger as Ke Huy Quan's OB prepares to send Timely to repair the Temporal Loom as Loki overlooked.
But right as Timely descended the staircase, Loki could be seen time-slipping, representing his future self from the aftermath of Episode 5 taking his place.
The sudden arrival of Loki in the game-changing moment suggests he will arrive just in time to save Majors' Kang Variant from his fate so the TVA gang can conjure up an alternate plan to prevent chaos.
The full clip can be seen below:
What Does the Future Hold for Loki's Victor Timely?
He Who Remains and Kang the Conqueror, supposedly, met their demises in the climax of their debut projects. Rama-Tut, Immortus, and the Scarlet Centurion, as introduced at the Council of Kangs in the Ant-Man and The Wasp: Quantumania post-credits scene, are currently the only Kang Variants to survive their debut.
This has to leave one wondering whether Victor Timely will be able to survive the Loki Season 2 finale after the God of Mischief inevitably prevents his death. With him being the only non-villainous Kang introduced in the MCU so far, perhaps he may live on beyond the episode to help in the Multiversal war to come.
Alternatively, the TVA gang may find a way to send Timely back to the place from whence he came to continue his scientific and business ventures in peace. But it's tough to imagine any such escape lasting awfully long as the Multiversal war and Avengers: The Kang Dynasty grow nearer.
It's still uncertain if Loki will be back for Season 3 on Disney+ or if the imminent release will mark the series finale for the show. But if the hit MCU sci-fi were to stick around for more episodes, Timely could also stay with the TVA.
The Loki Season 2 finale will premiere on Disney+ on Thursday, October 9 at 9 p.m. ET/6 p.m. PT.