The build-up that the Infinity Saga gave audiences was unlike anything ever done in the cinema before.
With the idea of six Infinity Stones floating throughout several movies and the teasing of a massive evil presence in Thanos the Mad Titan, the payoff was astounding. Avengers: Endgame is as big as the MCU has ever gotten and possibly ever will be.
But then came He Who Remains. In Loki's season finale, the world was introduced to a more tame Variant of Kang the Conqueror, a famous Marvel Comics villain whose specialty is a mastery over time and space itself. It was even established that in some way, He Who Remains quite literally curated the story which was the first 24 MCU films.
He's also the man who founded the TVA, an organization that kept the Infinity Stones as paperweights. There certainly seems to be a great foundation being built for a supervillain to match the levels which Thanos reached. But will Kang ever be able to top the Mad Titan?
Well, Loki head writer Michael Waldron had something to say on the matter.
KANG OR THANOS?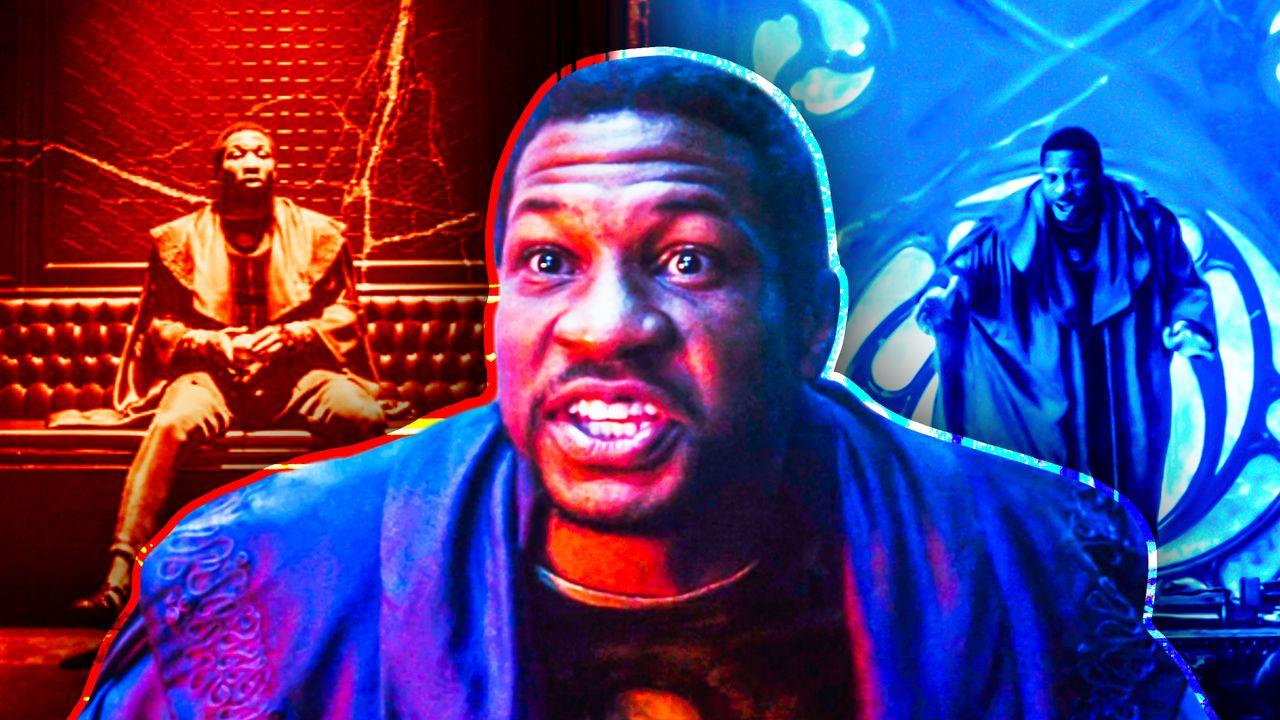 Speaking on The Playlist Podcast, Loki and Doctor Strange in the Multiverse of Madness writer Michael Waldron was able to comment on Kang's larger role in the MCU.
More particularly, Waldron was asked if he expected Kang to live up to Thanos levels of villainy, to which he said "we'll see:"
"I mean he's a hell of an actor and a hell of a performer. I don't know, you heard him in the show: 'If you think I'm evil, wait until you meet my Variants.' So, we'll see."
Waldron then talked about how it was an "exciting thing... getting to originate that character [Kang]," and their goal was "creat[ing] a totally different energy than what Thanos is:"
"The exciting thing about getting to originate that character on the page in the MCU was sorta creating a totally different energy than what Thanos is, which is measured and principled, almost monk-like in his evil aspirations. And obviously, He Who Remains is a much more squirrelly, chaotic, narcissistic presence, and so that was a lot of fun." 
WHICH WILL BE THE BIGGER MCU BAD?
It's a natural thing to question whether or not someone like Kang will be a bigger villain than Thanos. However, the more important thing, which Waldron makes sure to emphasize, is that this Conqueror and his many Variants will be a far different threat to the MCU heroes than the Mad Titan was. As for whether his impact is larger, only time will tell.
Jonathan Majors' performance in Loki was phenomenal, and the idea that the actor will be getting free rein on how he will approach the future of Kang is exciting. If there's anything in which Kang and Thanos will do differently, it's that Majors' will have a far bigger and blanker canvas to paint his performance on when it comes to bringing his villain to life.
It currently looks like the next time fans will see Jonathan Majors as Kang the Conqueror is in Ant-Man and the Wasp: Quantumania, which has only just started filming. It's also a pretty safe assumption that he will be showing up in Loki's second season, which currently does not have an estimated release date.
There is always the chance that, since Tom Hiddleston is reportedly in Doctor Strange in the Multiverse of Madness, fans might see Majors show up, even for the quickest of moments.