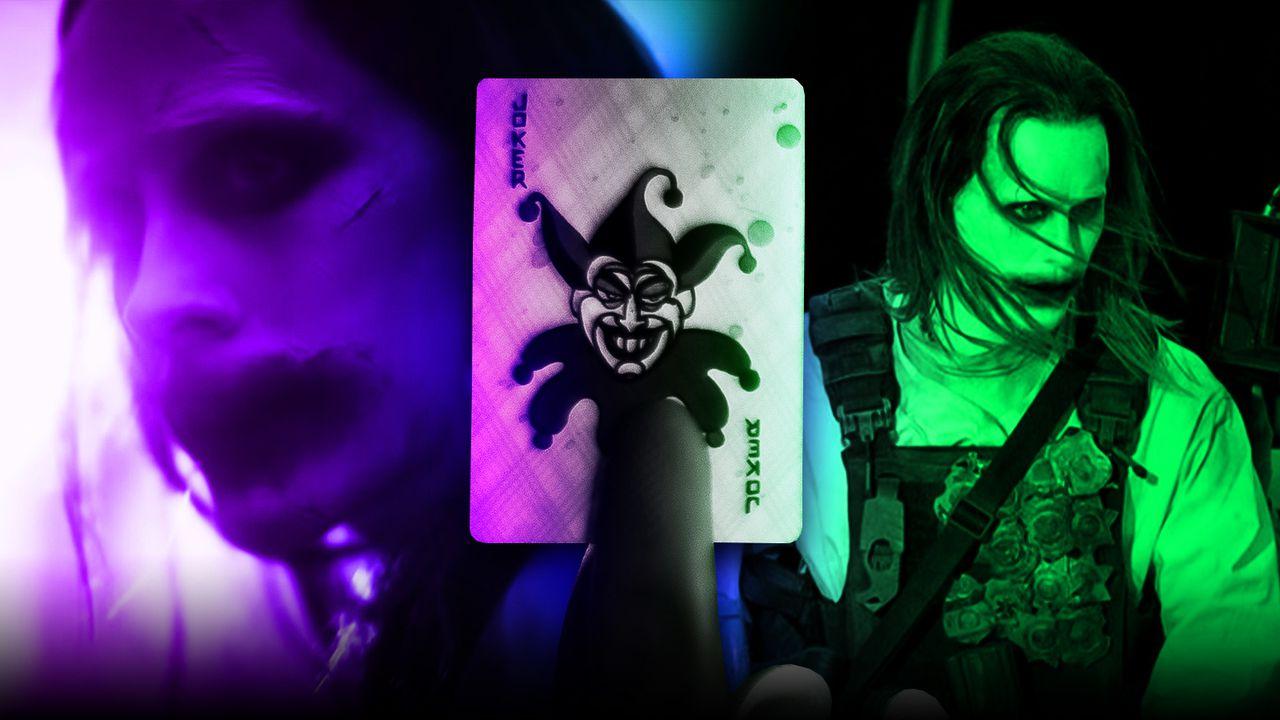 Not only does Zack Snyder's Justice League mark the director's long-awaited return to the DCEU, but also that of many cast members who were previously believed to be done with the universe.
Fans can look forward to seeing Academy Award Winner Jared Leto return to the role of the Joker in the film. When Leto debuted in 2016's Suicide Squad , his interpretation of the iconic villain was met with great controversy. It appears Snyder is looking to change that with a distinctly different take on the character.
Joker's new look in the Knightmare future he will be featured in appears to showcase a distinctly different look for the Clown Prince of Crime, something the director has once again showcased in the best look yet.
FULL LOOK AT JARED LETO'S JUSTICE LEAGUE JOKER RELEASED
In a post on Vero , Zack Snyder shared a new close-up look at Jared Leto back in action as the Joker in the new cut of Justice League .
The image — which comes from the Knightmare sequence of the film — shows the Joker in his 'Jesus-inspired' attire carrying a rifle and ready for a fight.
Alongside the new look, Snyder praised Leto as an actor, particularly with regard to his facial expressions which "you need to get in there to experience all of":
"Thank you to Jared for letting me work so close...so much going on with this guy you need to get in there to experience all of it."
JUSTICE LEAGUE'S INFAMOUS KNIGHTMARE
Throughout the marketing of Zack Snyder's Justice League that was largely controlled by the director himself, Snyder has placed a lot of emphasis on the new Knightmare sequence of the film.
Batman V Superman 's infamous Knightmare scene placed Ben Affleck's Batman into a desolate world that foreshadowed the planned future of the DCEU. The upcoming cut of Justice League release will include a follow-up to this scene that was designed to set up a sequel that will never be .
The new sequence is largely made up of footage from the re-shoots conducted by Snyder in late 2020 when he was given the opportunity to return and finish the film.
Part of this included adding Jared Leto's Joker into the film , with his interpretation of the character having previously only appeared in Suicide Squad . The appearance will mark the first full interaction between Affleck's Batman and Leto's Joker in the DCEU with the scene set to answer questions regarding their history .
Zack Snyder's Justice League will release on HBO Max on March 18.
---