Hulu underwent a historic purge of content on its platform, removing a number of its original streaming shows.
Cuts are starting to become more of the norm for major streaming services like Disney+, Max, and Netflix as the streaming landscape continues to evolve and fees become more of a focus for the big studios in the game.
Recently, Disney+ took the purge route by removing a dozen fan-favorite shows, leading fans to wonder whether they'll ever be available again either via physical media or via a return to the internet in some form.
Hulu Shows Removed in Historic Purge
On Saturday, May 27, nine notable TV shows were removed from Hulu, marking a historic purge for this streaming service as they are all projects produced by Hulu.
Those series will be listed below along with their Tomatometer and Audience Meter scores from Rotten Tomatoes.
1.) Dollface
Tomatometer: 58%
Audience Score: 76%
Featuring Margot Robbie as an executive producer, MCU star Kat Dennings, Brenda Song, and Shay Mitchell teamed up for a two-season saga about a young woman revisiting her female friendships after a breakup with her long-term boyfriend.
Tackling themes like feminism and friendship, this quartet of women goes through some wild adventures all over the globe, with fans embracing Dollface's brand of comedy and emotion from start to finish.
The series wasn't exactly revered by critics or fans, but it built a solid fan base over its two seasons that kept its viewing numbers up.
2.) Everything's Trash
Tomatometer: 90%
Audience Score: 74%
Everything's Trash stars Phoebe Robinson as Phoebe and Jordan Carlos as her brother, Jayden, with Jayden running for office in New York City as his sister sleeps with the campaign manager for his opponent.
As Phoebe works to continue her career as a podcast host while attempting to end the relationship with the campaign manager, Hamilton, the brother/sister duo attempt to work through their concerns with one another's lifestyles, especially with Phoebe's carefree attitude about her sex life.
Both critics and fans embraced the unique story tole in Everything's Trash, with critics sharing a lot of praise thanks to the show's handling of real-world issues.
3.) Future Man
Tomatometer: 91% 
Audience Score: 83%
The Hunger Games' Josh Hutcherson stars as a research facility janitor who successfully completes the thought-to-be unbeatable video game "Bionic Wars," which leads to the game's two main characters coming to life and recruiting Josh for their own mission.
As it turns out, the game's premise becomes real in the world, as Hutcherson teams up with stars like Seth Rogen and Keith David in this sci-fi adventure that tackles time travel, cloning, and futuristic warfare.
4.) Little Demon
Average Tomatometer: 81%
Average Audience Score: 85%
Aubrey Plaza lends her voice talents to the role of Laura, who gives birth to the daughter of Danny DeVito's Satan before they attempt to live an ordinary life away from the supernatural.
Featuring a stellar list of guest stars like Aquaman's Patrick Wilson, Guardians of the Galaxy's Dave Bautista, The Avengers' Mark Ruffalo, and even comedy legend Mel Brooks, this series fully embraces the dark comedy mold as Satan looks to regain possession and custody of his daughter. 
This series built up quite the fanbase over its only 10-episode season, with both critics and viewers giving Little Demon a rating above 80% on Rotten Tomatoes.
5.) Looking for Alaska
Average Tomatometer: 92%
Average Audience Score: 92%
Based on John Green's 2005 novel, this miniseries highlights a young boy named Miles, played by Charlie Plummer, who enrolls in a new high school in Alabama in order to find a deeper perspective on life than anything he's seen before.
This leads him to fall in love with Kristine Froseth's Alaska Young as the pair learn about life, love, and the art of letting go in their journey towards adulthood.
With a 92% Tomatometer and Audience Score, Looking for Alaska became one of Hulu's best-reviewed original projects to date.
6.) Marvel's The Runaways
Average Tomatometer: 84%
Average Audience Score: 69%
Set adjacent to the MCU, Runaways tackles the story of six teenagers from unique backgrounds that band up to take down their criminal parents, who run an organization called Pride.
Tackling the challenges of going through adolescence combined with superpowers and family drama, Runaways features plenty of drama and action as it provides a story built for younger fans of the superhero genre.
While audiences only partially warmed up to this Marvel series, critics thought highly of this young adult adventure.
7.) Reprisal
Average Tomatometer: 53%
Average Audience Score: 80%
Abigail Spencer takes the leading role of Katherine Harlow in Reprisal, which centers around a ruthless femme fatale who goes on a quest for vengeance after being left for dead.
The series only ran for one season, although it featured Aladdin leading man Mena Massoud and Ant-Man trilogy veteran David Dastmalchian as co-stars, amongst others.
Critics may not have enjoyed this series based on online ratings, although general audiences gravitated toward this female-centric drama from Hulu.
8.) The Hot Zone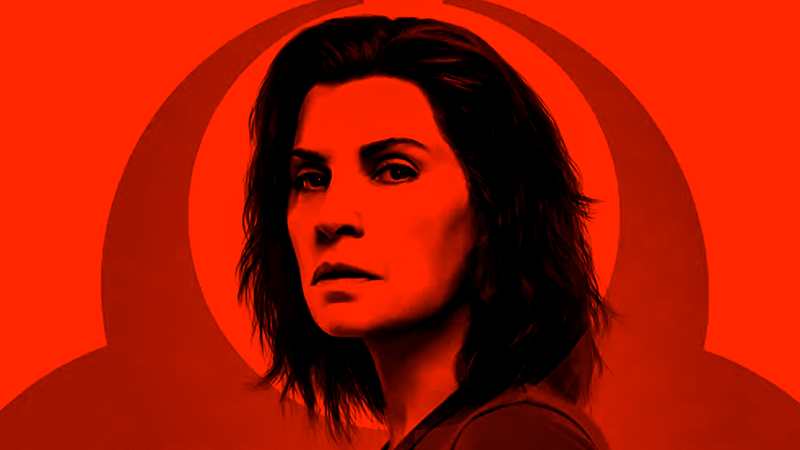 Average Tomatometer: 90%
Average Audience Score: 69%
Developed as an anthology drama series, The Hot Zone takes inspiration from the book of the same name by Richard Preston, highlighting the Ebola outbreak of 1989 and the 2001 anthrax attacks shortly after September 11, 2001.
Two completely different casts brought the historical stories to life for each season, with Season 1 featuring Spider-Man 3 star Topher Grace and Agent Carter's James D'Arcy while Season 2 starred Daniel Day Kim and Dylan Baker.
Even though fans never warmed up to The Hot Zone, critics thoroughly enjoyed the anthology adventure as the show went back in time to two key world events.
9.) Y: The Last Man
Average Tomatometer: 77%
Average Audience Score: 59%
Based on a comic book series of the same name, Y: The Last Man highlights a mysterious cataclysmic event that wipes out every mammal with a Y chromosome except for Ben Schnetzer's Yorick and his monkey.
Also starring Diane Lane and Ashley Romans, this series started a number of real-world conversations about what the world would actually be like if the show's premise became reality.
Critics were fairly high on Y: The Last Man according to Rotten Tomatoes, although fans only rated it as favorable in a little more than half of all rating instances.