Food Network's Holiday Baking Championship has returned for Season 10 with a whole new cast of contestants but a familiar panel of judges.
Following the series' debut in 2014, the seasonal competition which pits pastry chefs and home bakers against the clock and each other in two challenges per episode has become a Food Network tradition, leading to other seasonal spin-offs like the Spring Baking Championship and the Halloween Baking Championship. 
Episode 1 of the tenth season aired on November 6, 2023, and will continue to run until December 18, spanning the U.S. Thanksgiving and Christmas seasons. 
The Holiday Baking Championship's Season 10 Cast
Here's a breakdown of each culinary contestant competing in Holiday Baking Championship 2023, as well as Season 10's expert judges and host... 
Jesse Palmer (Host)
TV personality, sports commentator, and former NFL quarterback, Jesse Palmer is back as Holiday Baking Championship's pun-loving host, a role he's held since Season 4.
Duff Goldman (Judge)
Food Network star and the Ace of Cakes himself, Duff Goldman has been a judge for the Holiday Baking Championship since Season 1, bringing his brand of light-hearted banter to the judging panel and constructive criticism to the contestants.
Carla Hall (Judge)
After replacing judge Lorraine Pascale for Season 7, Carla Hall, a former competitor on Top Chef and cohost of The Chew, has become a Holiday Baking Championship regular known for her colorful style and pithy remarks. 
Nancy Fuller (Judge)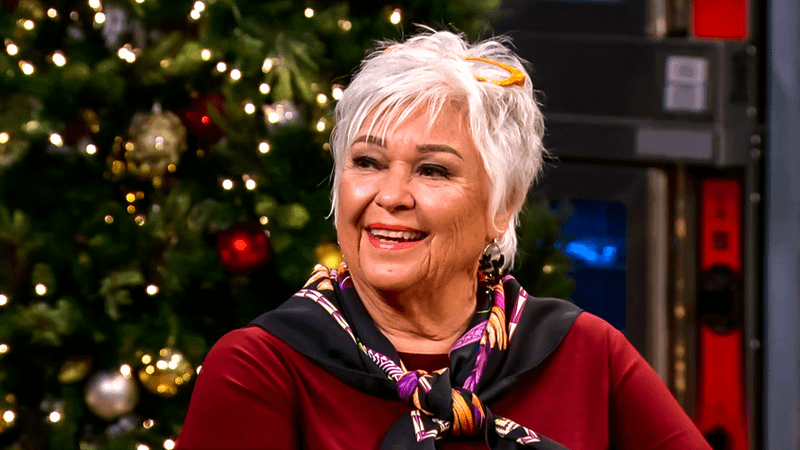 Host of Food Network's Farmhouse Rules and longtime Holiday Baking Championship judge, Nancy Fuller has also returned to the judge's table for Season 10, continuing to encourage bakers to reflect the holidays in their dishes but rarely sugar-coating her criticism. 
Contestants
Josh Juarez
After years of working on a hotel's pastry team and a banquet cook, Josh combined his interests launching his own bakery and a dog grooming salon in Austin, Texas.
He's also no stranger to Food Network having won 2019's Christmas Cookie Challenge. 
Justine Rota
The owner of Sweet Standards, her home-based bakery, Justine Rota hails from Whitman, Massachusetts which, interestingly enough, is where the chocolate chip cookie was first invented. 
Sharrod Mangum 
Before becoming an executive pastry chef in Atlanta, Georgia, Sharrod was the youngest of six in an Army family and served five years in the military himself. 
Alex Jacks 
Alex began her career as a home baker by decorating sugar cookies in her kitchen. Unfortunately, the mom and Portland, Oregon native was the contestant sent home in Episode 2 titled "Can't Wait for Turkey Day."
Greg Ballenger
In addition to being a physical therapist in Dallas, Texas, Greg Ballenger is also a home baker with no professional culinary experience, only a passion for baking that he's had since childhood. 
Ali Kenis 
A bakery owner from Ventura, California, Ali Kenis noted that her biology degree helps her understand how ingredients interact. 
Sadly, she was the first from the Season 10 cast to be eliminated in Episode 1 titled "Seasons Best."
Jennifer Carey
An expert pastry chef and a bakery owner from Brooklyn, New York, Jennifer's focus is cake designs and, as a September 11 survivor, attributes baking to giving her "the opportunity to live."
While Jennifer ended up in the bottom two at the end of Episode 2's "Main Heat," she was saved from elimination.
Ashley Landerman
A bakery owner from New Braunfels, Texas, it's only appropriate that Ashley Landerman is competing in the Holiday Baking Championship as she got married on Thanksgiving. 
Javier Trujillo
Born and raised in Mexico, Javier Trujillo has baking in his blood as his grandmother once owned a bakery. Now a pastry chef in Chicago, Javier is also a huge fan of the holidays. 
Bert Alvarado
Not only is Bert Alvarado a holiday-loving pastry chef from Las Vegas, Nevada, but he's also a dad eager to share the season and its traditions with his kids. 
Thoa Nguyen
After having grown up around her family's restaurant, Thoa is now an experienced owner of an Asian-style dessert bakery in Englewood, Colorado. 
She was in the bottom two after Episode 1's "Main Heat" but managed to avoid that scary spot in Episode 2.
Kevin Conniff
A pastry chef instructor and chocolatier, Kevin Conniff hails from Calgary, Alberta where he's passing on his passion to his sons. 
---
Season 10 The Holiday Baking Championship airs on Mondays at 8 p.m. ET on Food Network and streams on Max.
---
Savannah Sanders joined The Direct as a writer in 2020. In addition to writing for The Direct's Star Wars, Marvel, and DC teams, Savannah specializes in the relationship between Disney's blockbuster franchises and the Disney Parks.