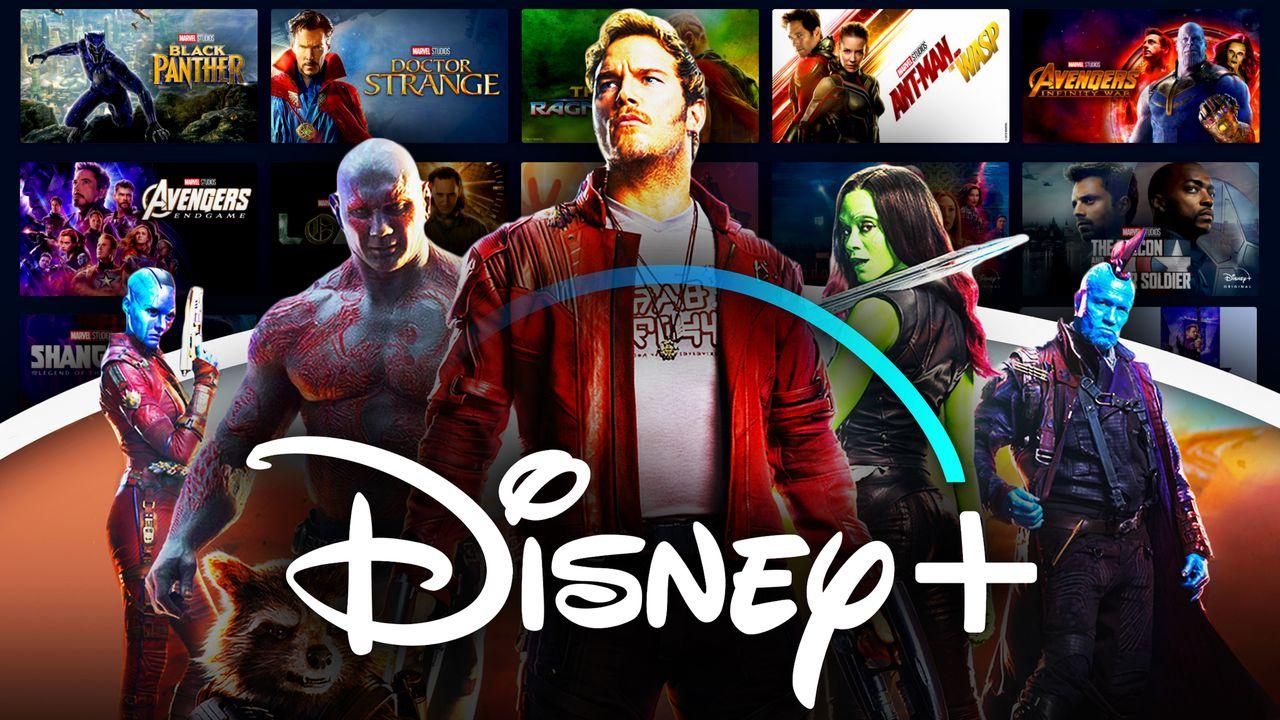 Guardians of the Galaxy Vol. 3 will likely become a massive summer smash at the box office, but when can fans expect to stream it on Disney+?
In what may be James Gunn's final Marvel film before fully transitioning to leading DC Studios, Vol. 3 is the last journey with the original galactic heroes.
While the Guardians team may not go away within the MCU, it's unlikely that Chris Pratt's Star-Lord, Zoe Saldana's Gamora, and Dave Bautista's Drax will ever be back on the screen together. Bautista has been vocal about him retiring from Marvel after this movie.
The finality of the Guardians' journey will help bring many people to the theaters during the month of May, but long-term, when can Marvel fans expect to be streaming Vol. 3 from home?
When Will Guardians of the Galaxy Vol. 3 Be Streaming Online?
Predicting when an MCU movie will release on Disney+ has never been an easy task. Disney has never released one Marvel movie the exact same days after hitting theaters as another, as evidenced below: 
When Quantumania begins streaming to Disney+ on May 17, it'll break a frustrating record for the longest wait between a Marvel movie's release and hitting the streamer.
Previously, the assumption would be if a film wasn't received well by critics and didn't perform well at the box office, it would hit streaming sooner rather than later.
However, that logic no longer applies considering Ant-Man 3 is tied for the lowest Rotten Tomatoes score in MCU history and is the lowest-grossing Ant-Man film.
Conversely, Black Panther: Wakanda Forever earned 84% on Rotten Tomatoes and earned $854 million at the global box office (the 6th-highest-earning film of 2022).
So regardless of Guardians 3's performance, it's a safe bet that it'll be a few months until Vol. 3 hits Disney+.
Guardians of the Galaxy 3 Most Likely Release Date
Exactly 89 days after Vol.3's May 5 release date in theaters is Wednesday, August 2. This would put it on an identical timeline as Quantumania; consider that Wakanda Forever and Ant-Man 3 both began streaming on Disney+ on a Wednesday.
Projecting a potential pattern here, Wednesday, August 9 could be an even more accurate prediction (96 days after release). This would truly begin a trend of extending the wait between theaters to Disney+ by seven days (or one week). 
Disney shouldn't be in any rush to put Vol. 3 on the streamer. The Marvels was pushed back to November, giving impatient audiences to buy the digital VOD beforehand.
What else will be coming to Disney+ in August? That would be Star Wars' latest series, Ahsoka, starring Rosario Dawson. The series will begin in August, but an exact premiere date has yet to be confirmed. 
Don't let that scare you off, as Disney isn't scared to release new content by some of its biggest brands on the same day. The streamer even overlapped MCU and Star Wars shows She-Hulk and Andor last fall.
Having the complete James Gunn Guardians trilogy on Disney+ will help bolster the streamer for years to come, as the franchise has become one of the most iconic over the past decade.
Guardians of the Galaxy Vol. 3 is now playing in theaters worldwide.