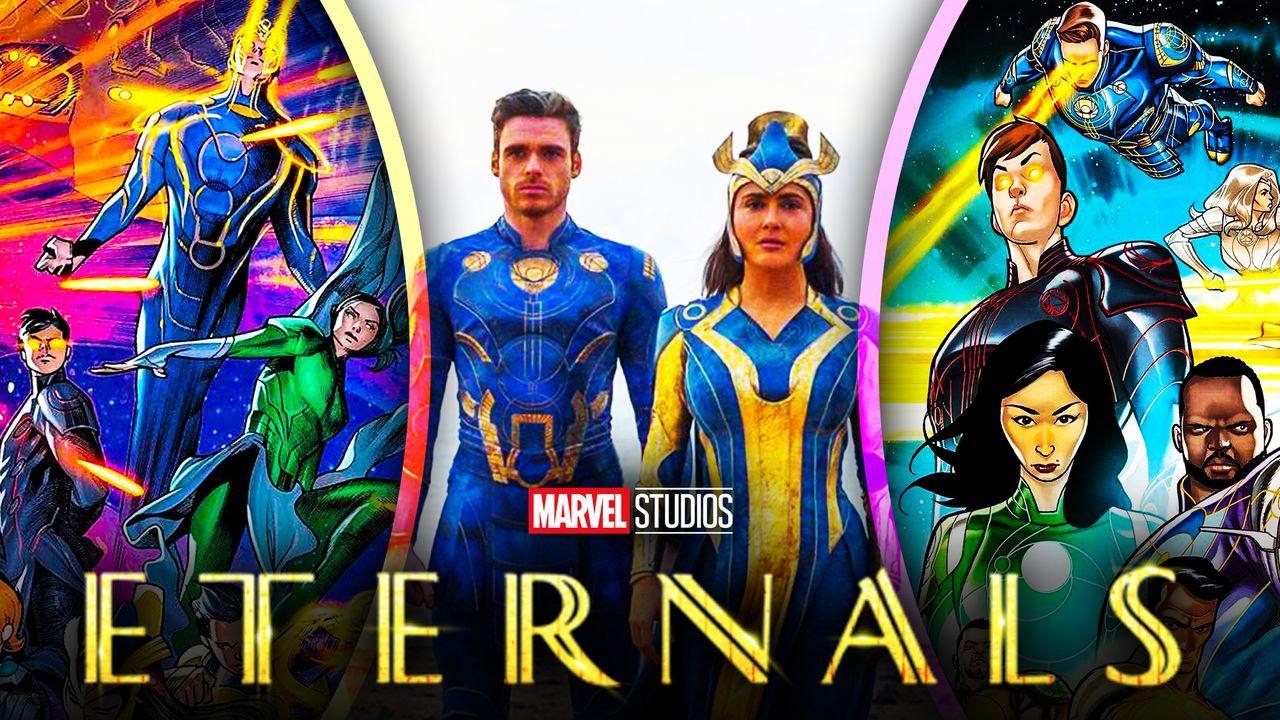 Next up on the schedule for the Marvel Cinematic Universe is a film called Shang-Chi and the Legend of the Ten Rings, which is set to introduce a brand-new hero to the world. The film has already been met with unanimous praise across the board, and it looks to be a blast to watch.
After Shang-Chi's adventure comes an entirely different film, one on a whole different level even. Eternals, which stars the likes of Angelia Jolie as Thena and Salma Hayek as Ajak, will feature a cosmic-level team that has been on Earth for 7,000 years, yet has been unable to interfere with humankind. 
The film recently released its final trailer, and it looks like an epic tale spun throughout centuries of history that will introduce entirely new cosmic concepts to the MCU fandom. 
There's still a few months until the film releases, but until then, some brand-new comic variant covers featuring the cast suited up have been unveiled. 
NEW ETERNALS COMIC COVERS
Marvel Entertainment officially revealed two brand new-new variant covers for Eternals #7, written by Kieran Gilles and drawn by Esad Ribić. Both variants feature the entire team from the upcoming MCU film on the front cover.
The first variant cover was drawn by artist Alexander Lozano:
The second cover is illustrated by Clayton Henry:
The comic goes on sale on November 3, 2021. 
ETERNALS TAKE CENTER STAGE
It's great to see the Eternals start to show up in more marketing. That said, Marvel Studios is certainly doing quite the juggling act, with Shang-Chi, What If...?, and the upcoming Spider-Man: No Way Home all vying for attention. 
That's just the new normal now, it would seem, but it's what the golden age of Marvel Studios looks like. Plenty of people were already stoked about the film before any footage was released. Even though the characters and their story are relatively unknown, director Chloé Zhao is an Oscar-winning talent, and her experience is likely to give Eternals a truly unique feel.
There's also the fact that the film stars Angelina Jolie as Thena and Salma Hayek as Ajak, two actors who fans never would have guessed would become a key part of the MCU. At this point, though, with Marvel Studios President Kevin Feige's powers of persuasion, it's safe to assume everyone is fair game when it comes to joining this colorful world.
Eternals will debut in theaters on November 5, 2021.