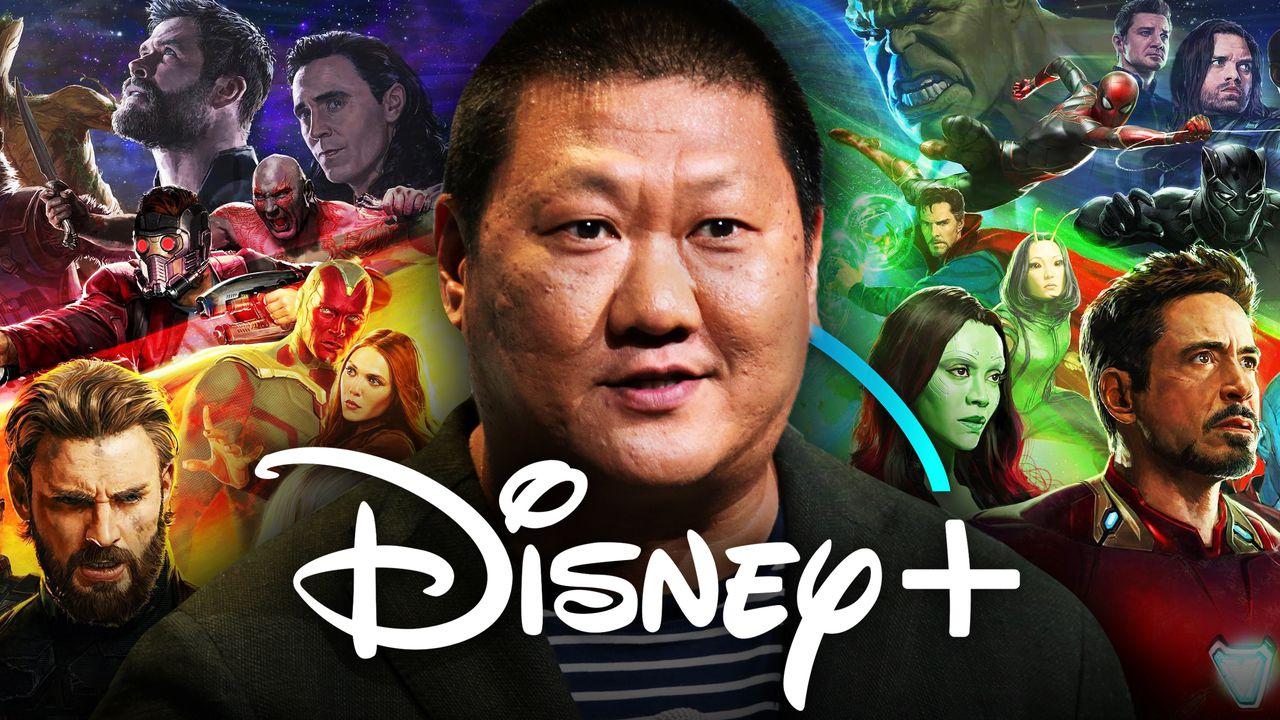 Almost nobody has a higher number of recent MCU appearances under his belt than Benedict Wong as the now-Sorcerer Supreme, Wong. Within the past year and a half alone, he appeared as a minor cameo alongside both Simu Liu in Shang-Chi and the Legend of the Ten Rings and Tom Holland in Spider-Man: No Way Home. Most recently, he took on his biggest role yet in Doctor Strange in the Multiverse of Madness.
With an incredible seven projects under his belt in the past six years, Wong is becoming an increasingly important part of what the MCU has planned. Along with his duties as the Sorcerer Supreme, he's playing a more involved part with the Avengers alongside Bruce Banner and Carol Danvers.
Just about the only thing that Wong hasn't done in the MCU yet is appear in a live-action Disney+ show, even though he has ties with multiple major characters from that division already in Phase 4. Now, it appears that Marvel Studios is fixing that for Benedict Wong by bringing him into one of the most-anticipated new streaming projects of the year.
Wong Returns to MCU on Disney+
Marvel released the first trailer for the upcoming Disney+ series She-Hulk: Attorney at Law as part of its 2022 Upfront presentation in New York City. This came with confirmation for the show's cast, which even included Benedict Wong returning as the Sorcerer Supreme Wong.
The nine-episode series welcomes a host of MCU vets, including Mark Ruffalo as Smart Hulk, Tim Roth as Emil Blonsky/the Abomination, and Benedict Wong as Wong. The cast also includes Ginger Gonzaga, Josh Segarra, Jameela Jamil, Jon Bass and Renée Elise Goldsberry.
This will be Wong's fourth live-action appearance in Phase 4 of the MCU alone, after a key role in Doctor Strange in the Multiverse of Madness and short appearances in Shang-Chi and the Legend of the Ten Rings and Spider-Man: No Way Home in 2021. It will also be his first role in an MCU Disney+ show.
The MCU's Wong Direction on Disney+
While Wong may not be the first character fans think of in terms of potential She-Hulk cast members, it feels like an almost natural fit considering where the character has been in Phase 4 thus far.
Shang-Chi revealed that Wong had been training Tim Roth's Abomination after beating Emil Blonsky in one of the main event fights from Xialing's Golden Daggers Club, which came on top of his ties to Mark Ruffalo's Hulk at the end of that same film. Considering he has such close ties to both of those characters, his inclusion in this series shouldn't come as the shock that many might expect it to be.
The big question now is how exactly he will fit into a show that moves away from magic and towards the more down-to-Earth legal side of the MCU.
Marvel's listing didn't reveal how many episodes Wong will appear in, although he'll most likely have interactions with both the Abomination and the Hulk as he meets Tatiana Maslany's Jennifer Walters for the first time. Regardless of his role, the Sorcerer Supreme remains as important to the fabric of the MCU as anybody with ties to nearly four of the franchise's 15 confirmed releases since 2021.
She-Hulk: Attorney at Law will debut on Disney+ on August 17.
---
Richard Nebens joined The Direct in March 2020, now serving as the site's Senior Writer and also working as an assistant editor and content creator. He started his journalism career as a hobby in 2019 and is passionate about sharing news and stories from the entertainment industry, especially comic book movies, comedy, and sci-fi. Richard looks to expand his knowledge about movies and TV every day, and he is eager to stay locked into the latest releases and breaking news at every opportunity.