Turning Red is just weeks away, and Pixar fans cannot wait to take in the famed animation studio's next showcase. The latest movie from Pixar marks the directorial debut for Domee Shi and centers on Chinese-Canadian teenager Mei, who discovers her family has a deep, dark secret, turning into a giant Red Panda whenever she gets too excited. 
With big names like Sandra Oh tied to the project and an art style unlike anything Pixar has released before, Turning Red looked like it was going to be a box office smash-hit. The film's theatrical run is something Pixar has been very public in stating their excitement for, as the studio has had to release their last three projects exclusively on Disney+.
This change in release strategy has been due to the ongoing COVID-19 pandemic. Where Disney has opted to hold some releases until they could put them in theaters, Pixar's films were not a part of that initiative and simply made their way onto the streaming service with no theatrical debut.
Well, after hyping up Turning Red's debut in theaters for months, Disney and Pixar have had to make some changes regarding the film's release. 
Turning Red Heading to Disney+
Pixar's upcoming Turning Red will release exclusively on Disney+. Turning Red marks the third consecutive Pixar film to launch on the streaming service and not in theaters.
Disney announced the news by way of a tweet on their official Dinsey+ Twitter account:
The animated film hits the service on Friday, March 11.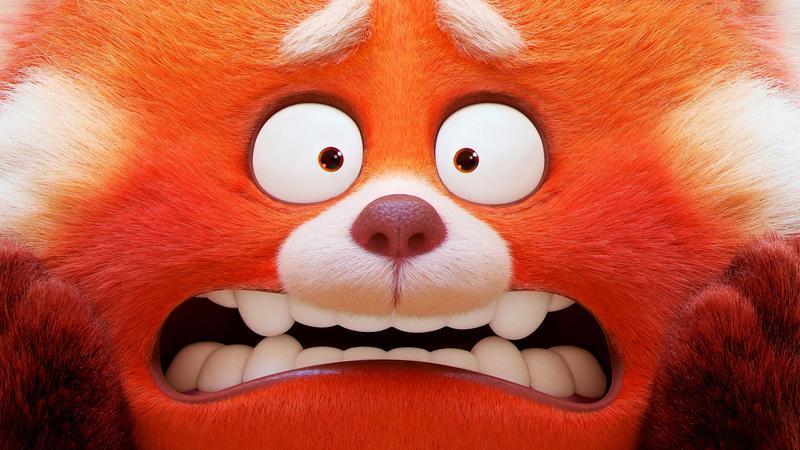 A Change of Plans for Pixar
It's a shame that Turning Red will not get the theatrical debut that it deserves, and it's upsetting for Pixar as a studio that the last two years of their films have had to release like this. 
While Disney has held projects and then released them in cinemas with movies like Black Widow and Eternals, Pixar movies have been relegated to exclusively streaming debuts over these uncertain months of the COVID-19 pandemic. 
In the official press release for this change for Turning Red, Disney cites "the delayed box office recovery, particularly for family films" as the reason for leaving theaters behind in this case. And while some will groan at this reasoning, the proof is in the pudding.
Sing 2 from Illumination just released in theaters worldwide and has left a lot to be desired financially. The movie grossed just over $22 million in its opening weekend, which for a tentpole animated family movie is not impressive. 
Yes, theaters have reopened, but only films like Spider-Man: No Way Home have broken the trend and done well at the ticket booth. So, while it may be a bummer that fans will not get to take in Turning Red in their favorite theater, it is probably for the best. 
Turning Red debuts on Disney+ on March 11, 2022.