The heartbreaking news that Chadwick Boseman had died of colon cancer shocked fans of the actor everywhere. Boseman rose to prominence following his introduction into the MCU in Captain America: Civil War , and ever since was met with universal praise for his standout performances as King T'Challa.
Following the tragic news, an outpouring of love came from fans, filmmakers, and fellow actors , celebrating his life, his accomplishments, and his friendships. Stories, pictures, and videos were shared on social media, highlighting Boseman's joyful and warm personality as well as his intelligence and activism in his work.
Marvel Studios will pay tribute to the late actor through a special presentation and screening tonight...
NEWS
Update: Disney has announced via their official Twitter account that the aired special Chadwick Boseman - A Tribute for a King is now available to stream on Disney+.
"Chadwick Boseman – A Tribute for a King." Now streaming on #DisneyPlus. pic.twitter.com/SRQF6QIMYL
Marvel Studios announced via their Twitter page that a special screening of Black Panther will be airing on ABC, followed by an ABC News Special entitled Chadwick Boseman - A Tribute for a King .
According to Variety , this commemoration of Chadwick Boseman will air tonight at 8/7 Central until 10:20 PM, and the film's airing will reportedly not feature any commercial breaks . The remainder of the 10 PM time slot will be filled by the ABC News Special.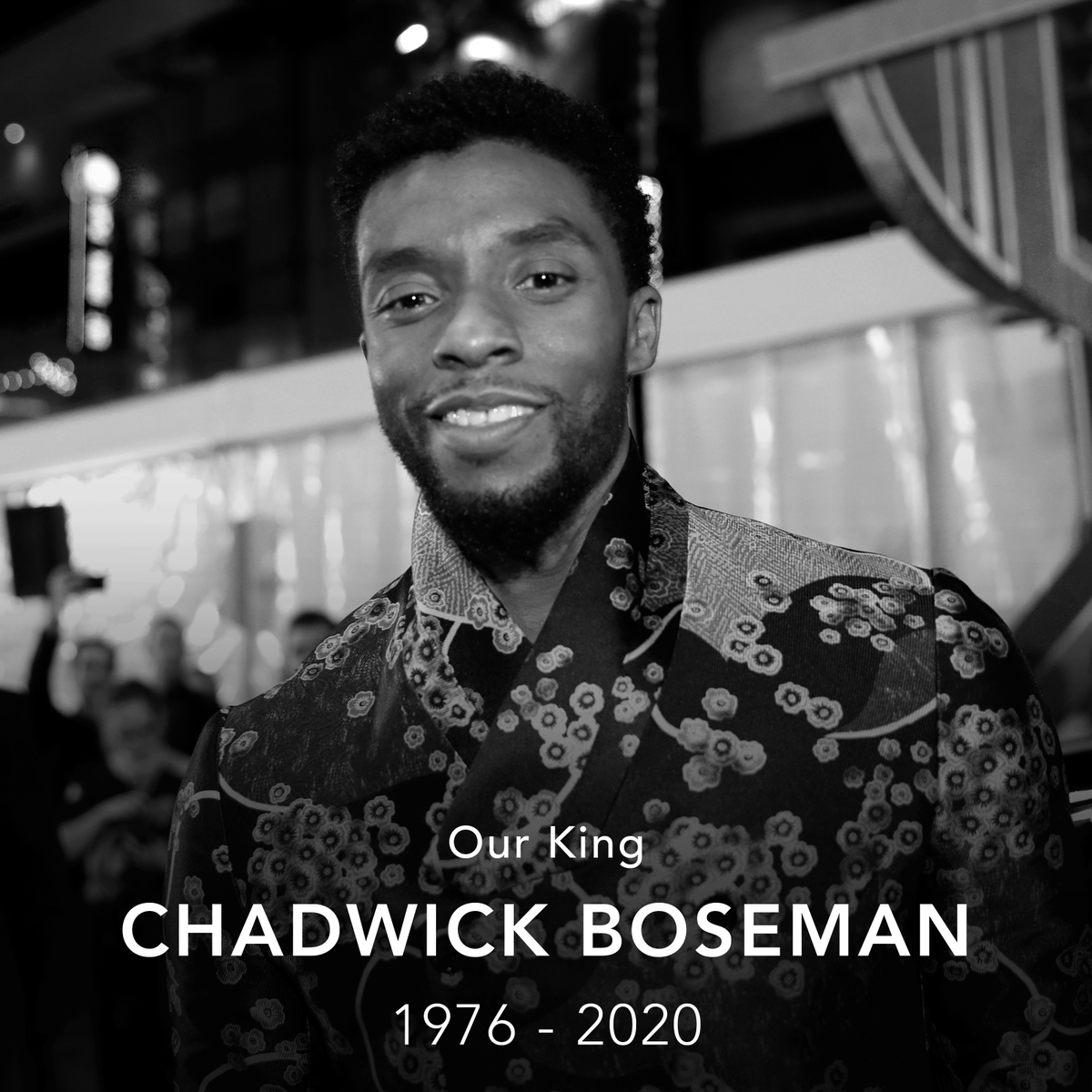 The special will "celebrate Boseman's storied life, legacy and career, and the cultural imprint he made on- and off-screen. It will feature tributes that have poured in from celebrities, political figures and fans across the world, special words from those who starred alongside him and knew Boseman best, and shine a light on the medical condition he privately battled," according to ABC News.
Disney+ also has a new banner for Black Panther , which pays tribute to the late actor:
Chadwick Boseman made a groundbreaking impact on the film industry alongside his Black Panther co-stars, paving the way for Hollywood to see the need for films featuring diverse casts and filmmakers. He also fought hard to maintain an authenticity to the character of T'Challa to ensure that the character's culture was properly portrayed. The actor also inspired many, representing a hero that many young fans could see themselves in and look up to. He did all of this while fighting a battle that few knew about.
This airing of Black Panther should give fans the opportunity to enjoy Chadwick Boseman's outstanding performance once again, and the presentation should provide more stories from those who knew him to celebrate his life.