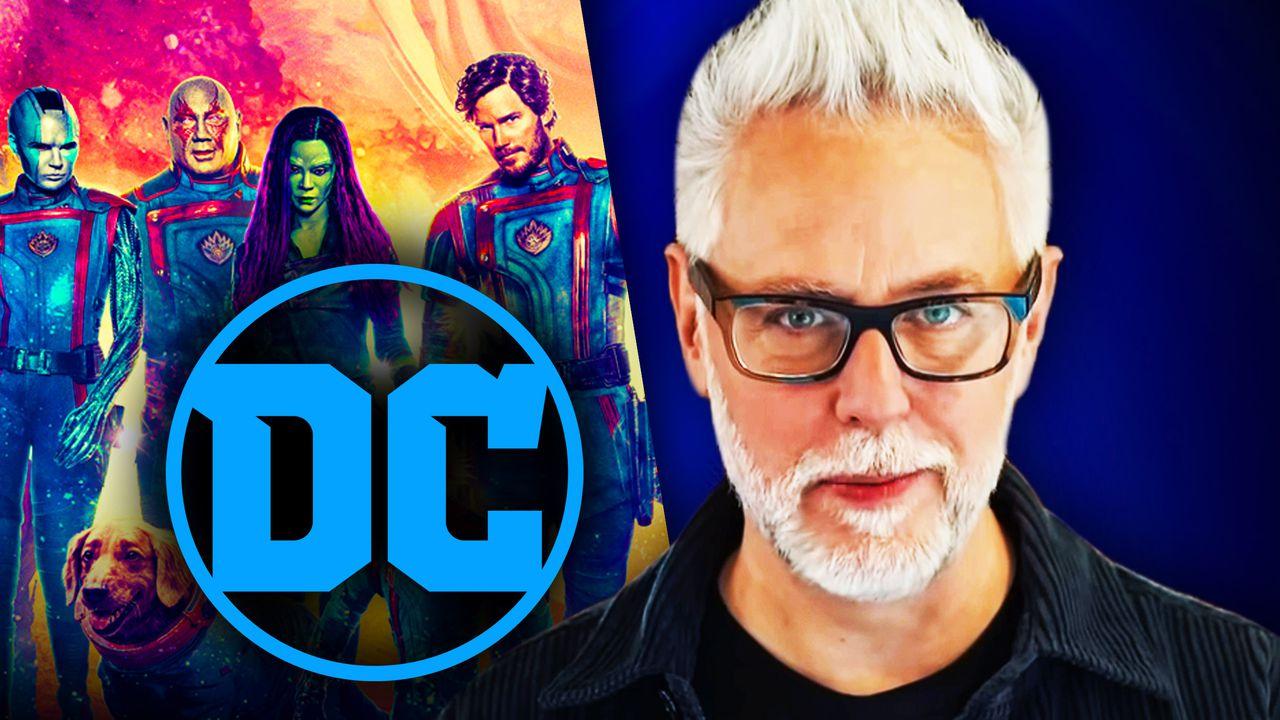 Leading up to the release of Guardians of the Galaxy Vol. 3, James Gunn has responded to criticism for his promotion of the next MCU film while serving as the co-head of DC Studios.
Granted, the territory isn't entirely unfamiliar to Gunn, who worked on the DCU's Peacemaker and The Suicide Squad before the Guardians of the Galaxy threequel.
However, Warner Bros. hiring Gunn to helm the new DC Studios before the release of his final MCU film has created a unique situation and one that raised complaints about his loyalty.
James Gunn Shuts Down MCU Promotion Complaints
After James Gunn posted an Instagram photo of the Guardians of the Galaxy Vol. 3 cast, a fan complained about DC hiring someone "who advertises the competition:"
"The worst business that DC could do was to hire someone who advertises the competition... unbelievable, now can you imagine what their movies are going to be like??? I think it's a disaster."
Warner Bros. hired James Gunn and Peter Safran to oversee the new DC Studios back in October 2022. 
In the months that followed, Gunn and Safran created the first chapter of the new DCU, all while writing, hiring, and casting this future slate. 
At the same time, Gunn was hyping The Guardians of the Galaxy Holiday Special for Disney+ while completing Guardians of the Galaxy Vol. 3. 
While neither Vol. 3 nor any projects from DCU Chapter 1 have been released, Gunn responded to the fan complaining about him advertising "the competition" and predicting "disaster."
In a reply, the Guardians director and DC Studios chief took a different position concerning loyalty, saying the last thing DC wants is someone who would "turn his back on the last movie he created:"
"The last thing DC would want is someone who would spend the last 12 years of his life creating a series of films, and then turn his back on the last movie he created and poured his heart and souls into, as well as his collaborators and the investors."
Gunn went on to note that his commitment to Guardians of the Galaxy Vol. 3 was something DC knew ahead of time:
"I wasn't hired at DC without everyone on board being very clear and supportive up front and continuously through this process."
Why DC Studios Is in Good Hands
James Gunn is known for being one of the more accessible creators on social media.
He often takes to Twitter or Instagram to update fans on a certain project's progress, debunk rumors and false information, and engage with fans. 
Even though this latest interaction wasn't exactly news or an announcement, it revealed one of the reasons why DC Studios is in good hands.
In being accused of his lack of loyalty, Gunn confirmed that his loyalty isn't to a brand or logo or who hired him last but rather to his commitments and collaborators. 
Not only is that kind of stance what comic book fandom truly needs, but it may actually inspire new talent to work with DC Studios' head in the future. 
In the meantime, James Gunn will likely have to continue fielding questions about his unique position with Marvel and DC until Vol. 3 debuts. 
Guardians of the Galaxy Vol. 3 arrives in theaters on Friday, May 5.