The DCU has found its Superman in David Corenswet, here are his eight best movies and shows to watch before his debut.
After a long and intense search, David Corenswet landed a major role in James Gunn's rebooted DCU as Superman, with the actor set to make his debut in Superman: Legacy (July 11, 2025) opposite Rachel Brosnahan's Lois Lane.
Although Corenswet may be a lesser-known actor, he quickly became a popular choice to replace Henry Cavill as the Man of Steel due to his classic Clark Kent appearance and the immense talent he has shown off in his recent projects.
David Corenswet's Best Movies and Shows
The Politician (2019 - 2020)
David Corenswet took the lead for The Politician as a high school student and aspiring US President Payton Hobart, who pursues his political ambitions of becoming student body president against fierce competition in the two-season comedy-drama - with Season 2 taking Payton to New York University.
The Politician is streaming now on Netflix.
Pearl (2022)
Corenswet co-starred alongside Mia Goth in Ti Wester's slasher Pearl, a prequel to the 2022 horror hit X. The new Superman actor played an unnamed movie theater projectionist with whom Goth's Pearl grew enamored and developed a romantic entanglement until things went rather wrong.
Pearl is streaming now on Paramount+.
Hollywood (2020)
Set after the Second World War in the Golden Age of Hollywood, Corenswet stars as Jack Castello, a veteran pursuing his dreams of finding success as an actor in Hollywood. The show was created as a seven-episode limited series by TV veteran Ryan Murphy and accused massive acclaim.
Hollywood is streaming now on Netflix.
Look Both Ways (2022)
Netflix romantic comedy Look Both Ways sees the life of a college girl split into two possible realities after she takes a pregnancy test, with Corenswet playing her love interest Jake in the "negative pregnancy" reality. 
Look Both Ways is streaming now on Netflix.
We Own This City (2022)
HBO crime drama mini-series We Own This City explored the corruption surrounding Baltimore Police Department's Gun Trace Task Force. In this tale, Corenswet played veteran investigator David McDougall, a real person who was integral to beginning the probe into the Gun Trace Task Force's illicit activity.
We Own This City is streaming now on Max.
Moe & Jerryweather (2014 - 2016)
Going back to his early days, David Corenswet wrote, produced, directed, edited, and co-starred in Moe & Jerryweather, a comedy web series that sees the titular duo trying to find a way to reinvent television.
The full 17-episode web series can be watched on YouTube now.
Affairs of State (2018)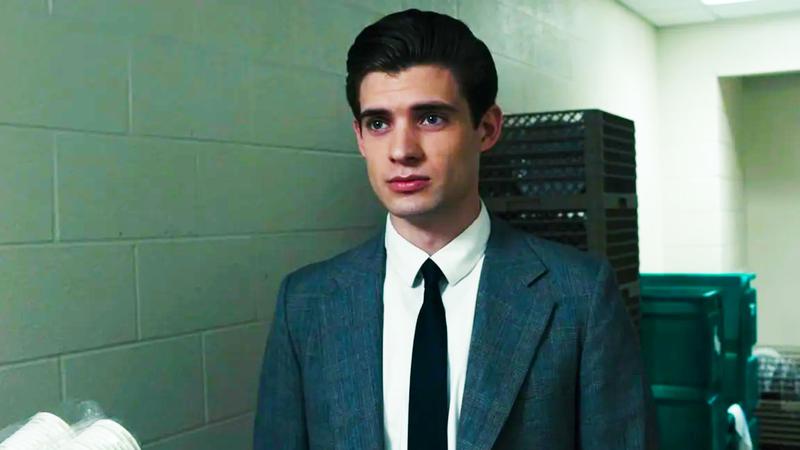 David Corenswet starred in Lionsgate's political thriller Affairs of State in which he plays Michael Lawrence, a congressional aide who jeopardizes his whole career after having an affair with both the wife and daughter of his boss - a US Senator and Presidental candidate.
Affairs of State is streaming on Tubi now.
House of Cards (2018)
While he may not have taken a starring role in the Netflix series, Corenswet appeared in the penultimate episode (Season 6, Episode 7) of House of Cards as Claire Underwood's lover Reed in a short flashback to her college days.
House of Cards is streaming now on Netflix.
A Comprehensive List of David Corenswet's Movies & TV Shows
What Was David Corenswet's Breakout Role?
David Corenswet found his breakout role in starring in Netflix's The Politician as young aspiring politician Payton Hobart. Two seasons are already released exploring his high school and university days with a third seemingly on the way, although when that will come is unclear.
What Is David Corenswet's Most Famous Role?
While David Corenswet's biggest role yet comes above and beyond through Superman, he has found some stardom up until now on Netflix. Perhaps his most famous role yet comes through the two seasons of The Politician, although his part in A24's recent slasher flick Pearl was certainly an important one.
What Was David Corenswet's Top-Grossing Movie?
David Corenswet has yet to make this presence known much on the big screen, with his biggest box office yet coming with Pearl, which grossed a worldwide total of $10.14 million. This will likely be beaten next year with the release of Twisters and even further when Superman: Legacy comes along.
David Corenswet's Upcoming Movies and Shows
David Corenswet's career is really taking off at the moment, and not just as he lands the leading role for Superman: Legacy. The actor will also appear in Lee Isaac Chung's Twisters, a remake of the 1996 classic storm-chasing thriller.
The Superman actor will join Natalie Portman in Apple TV+'s Lady in the Lake, based on the book of the same name, while also being set to play the male lead in an hourlong pilot for FX's adaptation of the romantic novel The Answers.
Corenswet will also appear opposite Bohemian Rhadpsey's Lucy Boynton in the musical romance movie The Greatest Hits, along with playing in a futuristic VR series adaptation of William Shakespeare's Othello.
The full list of the actor's upcoming projects can be seen below:
Twisters (July 19, 2024)
Superman: Legacy (July 11, 2025)
Lady in the Lake (TBD)
The Greatest Hits (TBD)
The Answers (TDB)
Operation Othello (TBD)
---
Superman: Legacy hits theaters on July 11, 2025.