Black Widow managed to give a proper send-off to Scarlett Johansson's Natasha Romanoff while also introducing new characters into the ever-changing MCU. The prequel introduced fans to important individuals from Romanoff's past, namely Florence Pugh's Yelena Belova, Rachel Weisz's Melina Vostokoff, and David Harbour's Alexei Shostakov aka Red Guardian.
Shostakov has a pretty interesting connection to the larger MCU, considering he is Russia's first and only super soldier. In Black Widow, it was revealed that Shostakov was imprisoned, and it took the combined efforts of Romanoff and Yelena to break him out. 
Throughout the film, Shostakov believed that his arch-nemesis is Captain America, with him even boasting his efforts to defeat the Star-Spangled Avenger during an arm-wrestling session in the Russian prison. Even though his fellow prison mates didn't believe him, the Red Guardian is adamant that he truly defeated Captain America at some point during his storied career. 
It is unknown if Shostakov's stories are true, but It seems that the Marvel Studios head wants to settle this debate once and for all. 
KEVIN FEIGE TALKS RED GUARDIAN VS. SAM WILSON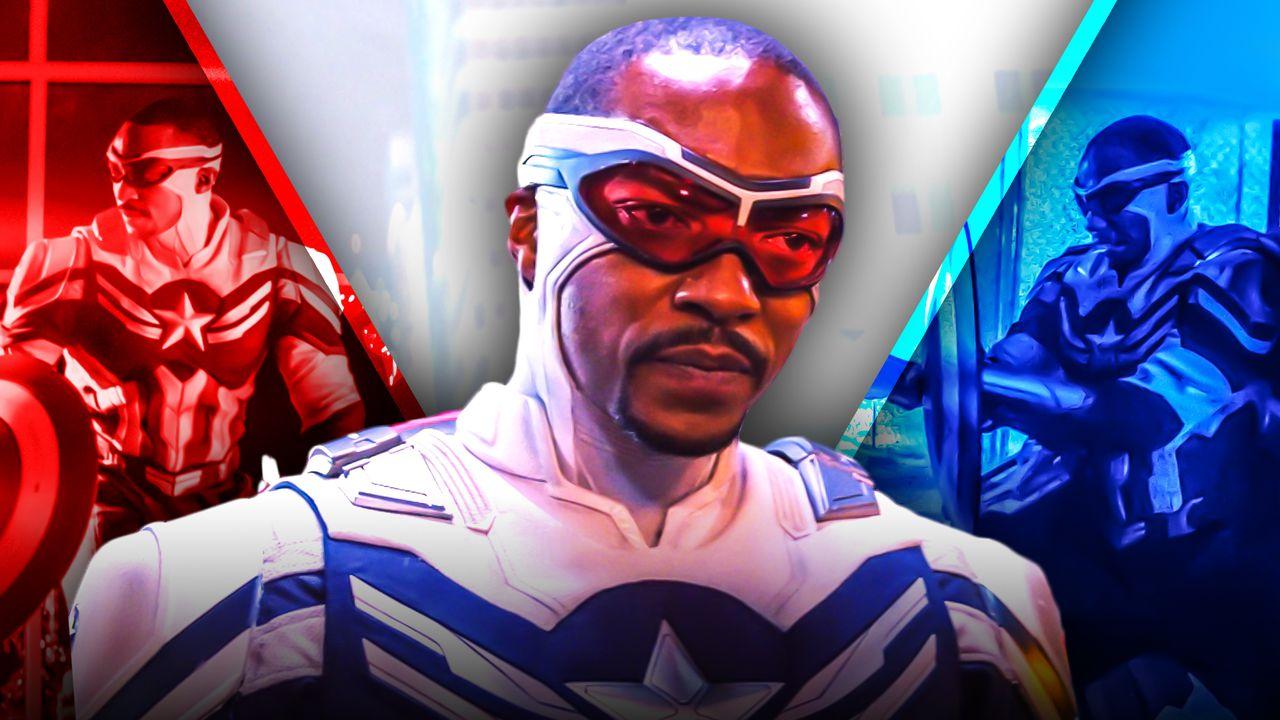 Marvel Studios President Kevin Feige participated in a Q&A during the Black Widow Watch Party on Twitter, and several questions revolved around David Harbour's Red Guardian.
When a fan asked if the MCU will ever feature a showdown between Red Guardian and Anthony Mackie's Captain America, Feige admitted that he'd like to see that happen down the line, with him even tagging the actors on social media:
"I'd like to see that...how about you guys? @AnthonyMackie @DavidKHarbour - KF" 
The Marvel boss then pointed out that he "certainly" wants to see Alexei Shostakov in future MCU projects. 
Feige then shared a fun behind-the-scenes tidbit about Harbour while filming Black Widow. The producer revealed that there was one take where the actor "got stuck inside" the Red Guardian suit, thus forcing him to call for help to get out. This shot, as Feige wrote, even made it into the final version of the film: 
"During the shooting of Alexei (@DavidKHarbour) getting changed into his Red Guardian suit, there was one take where he actually got stuck inside the suit and had to call for help to get out. The shot even made it into the movie."
CAPTAIN AMERICA VS. RED GUARDIAN IN THE MCU
Feige already teased that "it's a safe bet" that fans will see more of David Harbour's Red Guardian in the future, and this latest tease from the producer could hint at what kind of narrative will the character be involved in. 
Many would agree that seeing a showdown between Red Guardian and the new Captain America will be a visual treat, especially after the history of both characters in the comics and now in live-action.
Phase 4 has already rewritten the history of Captain America in the MCU, as evidenced by the events of The Falcon and the Winter Soldier. During the Disney+ series, Anthony Mackie's Sam Wilson found out that there is a forgotten super soldier who served in the Korean War: Carl Lumbly's Isaiah Bradley.
There's a good chance that Bradley is the one who fought Red Guardian (if the stories are true). This means that there is already a connection if Marvel decides to pit Shostakov and Sam Wilson down the road. It's possible that Bradley will mention to Sam that he once fought a powerful Russian threat, and this could serve as the lead-in to the potential conflict between the two soldiers. 
If Marvel decides to explore this plot point, the fourth Captain America movie is the best way to go. Red Guardian could serve as one of the threats of Sam Wilson's Star-Spangled Avenger. 
Given that Sam showed up in public as the new Captain America, it's possible that Shostakov noticed his arrival, and this could mean that he will pursue his rivalry once more. 
Black Widow is now streaming on Disney+ via Premier Access and in theaters worldwide. 
LATEST NEWS
TRENDING