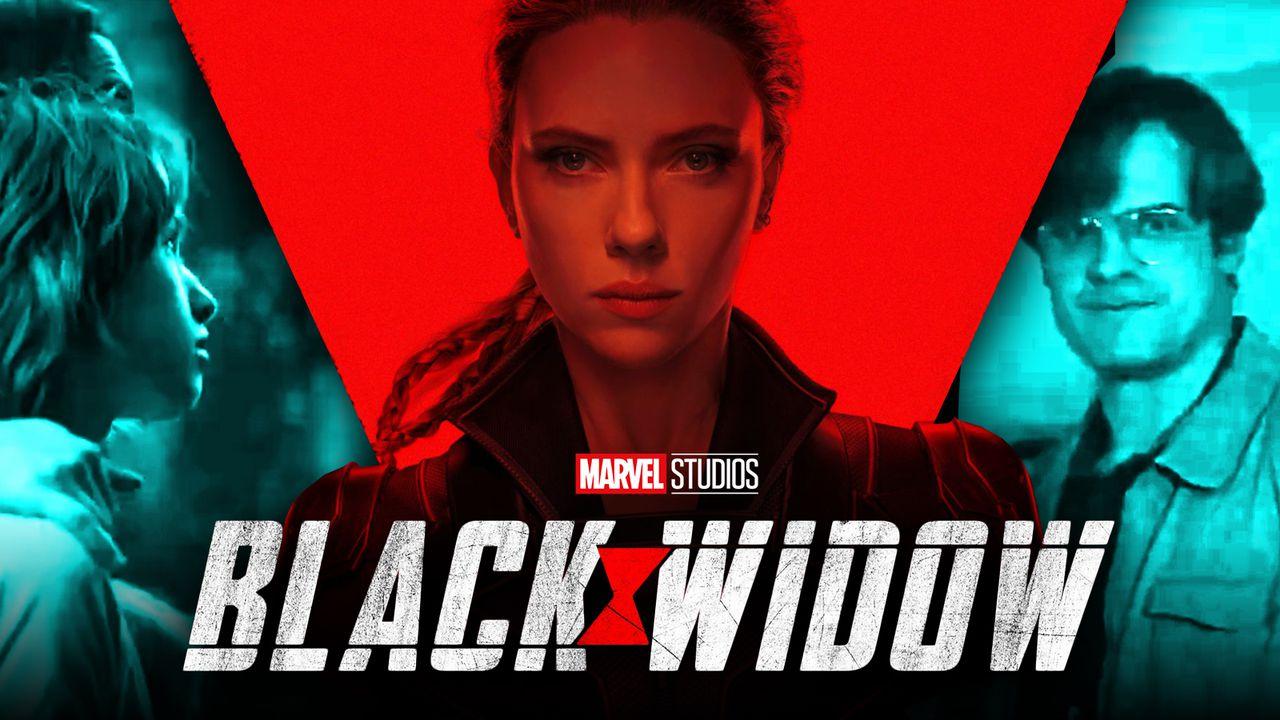 The anticipation surrounding Black Widow is high, mainly because the film will finally be given the chance to showcase the solo adventures of Scarlett Johansson's Natasha Romanoff after multiple delays due to the pandemic.  
The film is directed by Cate Shortland, and it will explore the mysterious past of Romanoff before she became an Avenger. Part of that past is her former Russian family which comprises Yelena Belova, Alexei Shostakov a.k.a. Red Guardian, and Melina Vostokoff. 
Marketing for Black Widow is primarily focused on giving the spotlight to Romanoff's previous family, and it clearly sets up an emotional reunion when the film drops on Disney+ via Premier Access and in theaters on July 9, 2021.
Trailers already showed that it will be a bittersweet affair for Romanoff, but her family will put their issues aside to take down the Red Room once and for all. 
Now, a special look at Black Widow explains why the family concept is included in the prequel. 
A LOOK AT NATASHA ROMANOFF'S PAST 
Marvel Studios officially released a brand-new featurette for Black Widow, showcasing the family dynamic of Natasha Romanoff's makeshift Russian family. 
The latest promo features a preview of the flashback sequences from the prequel, showing off a younger Natasha having dinner with a de-aged David Harbour portraying Alexei Shostakov and a de-aged Rachel Weisz playing Melina Vostokoff.  
In the video, Johansson said that it's important for the cast and crew to understand "how this family has shaped the person that Natasha became." The MCU veteran then pointed out that Pugh's Yelena is the "kind of 'little sister' character" in the film. 
Pugh revealed that her character's relationship with Natasha "becomes interesting" since they are constantly butting heads in the way that siblings do. 
Johansson then praised her Black Widow co-star, describing her as someone who is "feisty and fiery, and full of life."
The full video can be seen below: 
DAVID HARBOUR AND RACHEL WEISZ'S MCU DEBUT 
The featurette gives an inside preview of what to expect about the family storyline of Black Widow, and it seems that the majority of the film will spend time digging deeper into Romanoff's issues with David Harbour's Alexei and Rachel Weisz's Melina. Marvel Studios' de-ageing technology takes the spotlight once again as it shows a seamless portrayal of the younger versions of Harbour and Weisz's MCU characters.
Early reactions to Black Widow praised the performance of the two aforementioned cast members, and signs point that Marvel made another home run from a casting standpoint.
Based on what's been revealed so far, the trailers suggest that Romanoff and Yelena will seek their former parents for information about the Red Room, thus forcing them to work together against it. 
A short sneak peek at Romanoff's past seems to imply that everything was well during her childhood in suburban Ohio, but it looks like something happened during that fateful night that ultimately led to the downfall of her relationship with Alexei and Melina. 
At this point, it's clear that there is tension brewing within the makeshift Russian family, and it will be interesting to see how this will be resolved when the film's credits roll.
Johansson did tease that Black Widow will answer the question of "how does our family – however, we define it – make up who we are, for better or worse?," and the promotional campaign for the prequel appears poised to set up an emotional resolution to this particular ordeal. 
Black Widow premieres on Disney+ via Premier Access and in theaters on July 9, 2021.