Even though Marvel Studios is continuously adding new heroes to its roster, that doesn't mean the studio doesn't have plans for its veterans. In addition to OG Avenger Thor getting his fourth film this summer, Samuel L. Jackson's Nick Fury is confirmed for both the Captain Marvel sequel, The Marvels, as well as Secret Invasion on Disney+.
The last that audiences saw Jackson's Nick Fury was at the end of Spider-Man: Far From Home, where it was revealed that the former SHIELD director was off-world. Meanwhile, Ben Mendelsohn's Talos, a Skrull from Captain Marvel, was seemingly filling in for him on Earth. 
While Fury's reprisal in The Marvels is only appropriate given his role in 2019's Captain Marvel, Disney+'s Secret Invasion is where fans expected to see the seasoned star the most. But now, it seems that Marvel Studios may have even more plans for Jackson in addition to Captain Marvel 2 and his upcoming Disney+ show. 
Nick Fury to Cameo in Ant-Man 3?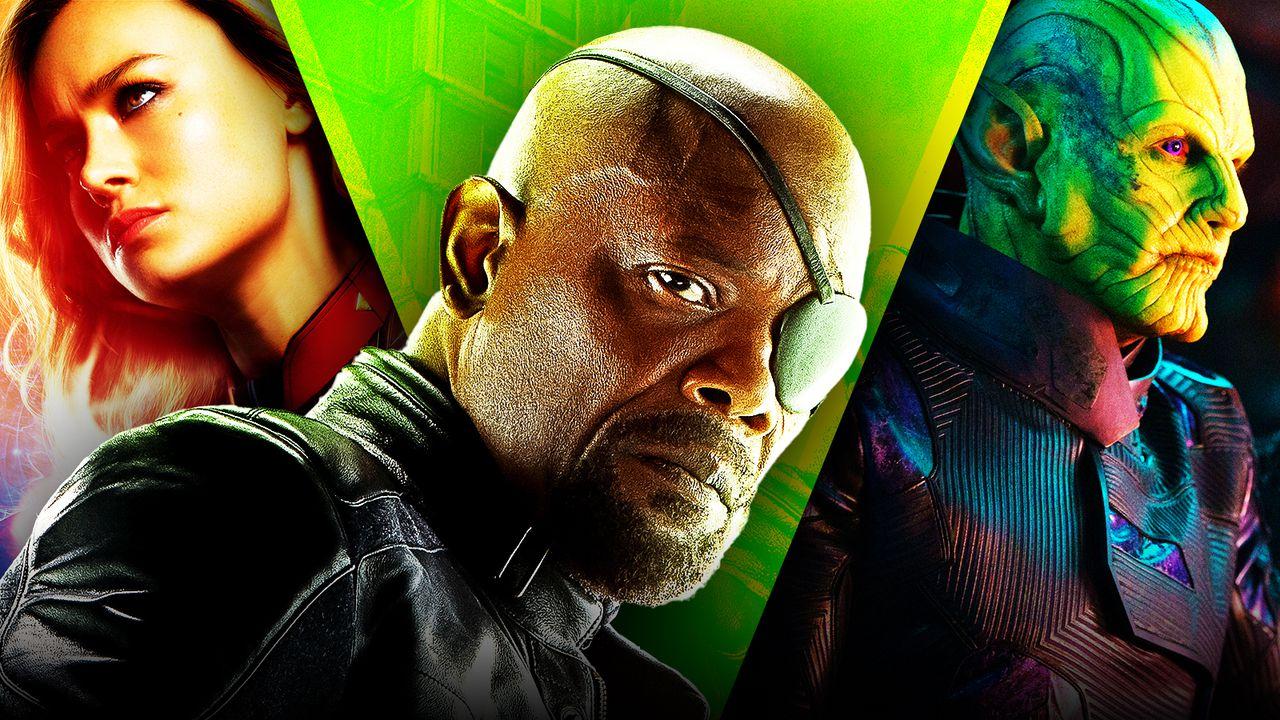 In an interview with Josh Horowitz's Happy Sad Confused podcast, Samuel L. Jackson confirmed that Ant-Man and the Wasp: Quantumania was filmed at the same London production lot during the same time as The Marvels and Secret Invasion's productions.
While this isn't confirmation that Jackson's Nick Fury is in Ant-Man 3, the proximity and timing of the shoots in relation to the two other Marvel Studios productions (both of which Jackson is confirmed to appear in) reveal the practical possibility of Jackson showing up in all three Marvel projects:
"It used to take a while to make a movie. It still kind of does, but people make about two or three of them at the same time. In the Marvel universe, it's crazy. When I was in London just now, there was Ant-Man and Captain Marvel 2 was happening and we were getting ready to do Secret Invasion. So it was like three Marvel movies on one lot. So I was kinda running around from place to place."
It's worth noting that within the interview itself, Jackson does pause between "So it was like three Marvel movies on one lot" and "So I was kinda running around from place to place." 
While those two thoughts could be related, within the context of Jackson's delivery, there is room for doubt. 
Set to release on July 28, 2023, Ant-Man: Quantumania currently stands as the last officially scheduled film of Phase 4 of the MCU. In addition to reuniting the cast of Ant-Man and the Wasp, Paul Rudd's threequel is also set to feature Jonathon Majors' Kang the Conqueror. 
Given the MCU's focus on Variants, timelines, and the Multiverse, it's possible that Kang is Marvel's next Thanos-level villain.
Why Nick Fury's Role in Quantumania Makes Sense
Just what Nick Fury has been up to following the events of Avengers: Endgame is currently one of the MCU's biggest mysteries. And, given Nick Fury's penchant for secrecy, it's unlikely that audiences will get the full story all at once. 
While The Marvels is sure to shed light on the state of Fury and Carol Danvers' relationship, Secret Invasion is where audiences are likely to get the most information. However, since the series has been described as a spy thriller and fraught with paranoia, Fury is sure to have questions of his own. 
While Fury's role in Quantumania remains to be seen, it would make sense considering Kang is sure to be an Avengers-level threat and one that may require a former director with "an idea" to bring the Marvel veterans and the MCU freshman class together. 
And besides, a scene featuring Jackson's Fury, Rudd's Scott Lang, and Michael Pena's Luis is something all Marvel fans need to see. 
Ant-Man and the Wasp: Quantumania is set to release in theaters on July 28, 2023.