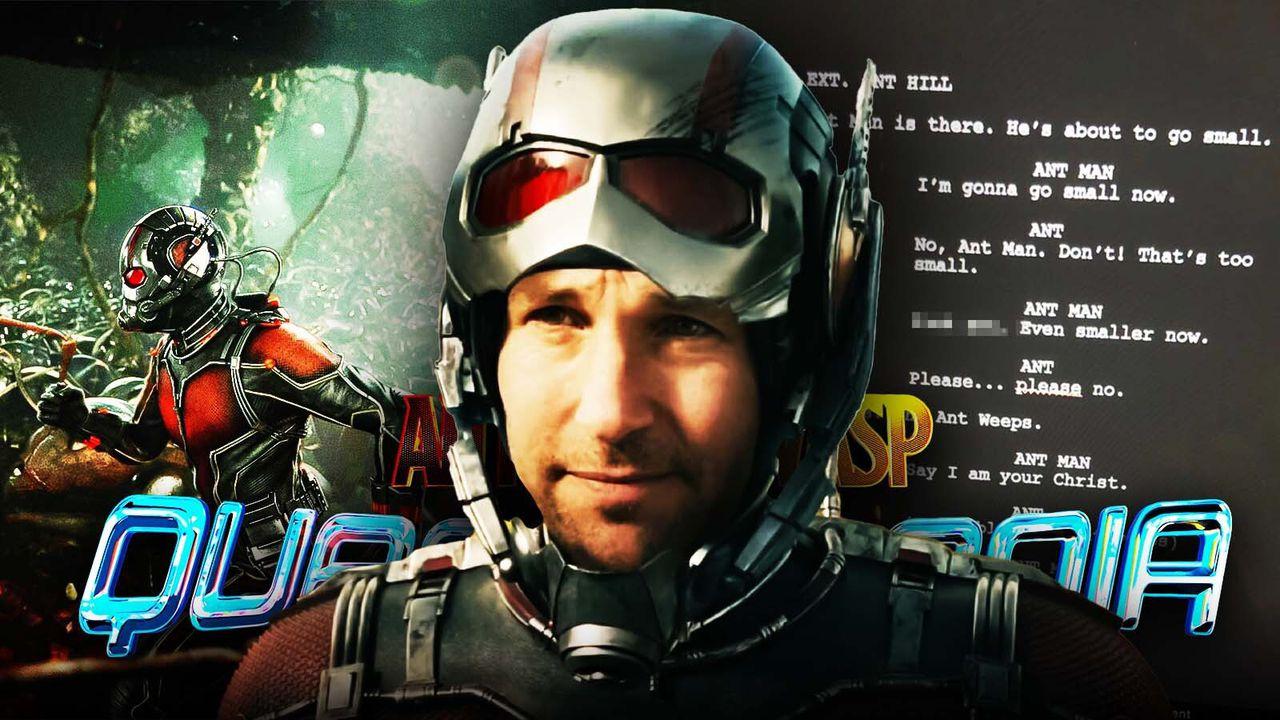 Ant-Man had a surprisingly important role in the conclusion of the Infinity Saga. So important, that one could say the pint-sized hero basically saved the world. It was far from what anyone thought he'd do in the fight against Thanos.
The Ant-Man films aren't always ranked the highest in fans' rankings, but the third in the franchise is likely to change that––after all, it's set to introduce the proper Kang the Conqueror.
Sadly, Marvel Studios just announced a slew of delays, including Ant-Man and the Wasp: Quantumania, which now releases five months later.
The wait was already hard as it was, but now it's even worse. Well now, the writer for the next Ant-Man film has taken to Twitter to give fans just what they wanted: a brand-new look at the movie; well, sort of.
Ant-Man and the Wasp: Quantumania Script Revealed
Ant-Man and the Wasp: Quantumania's writer Jeff Loveness has tweeted a fake script page to engage fans anticipating the size-changing heroes' next film.
The tweet comes with the caption "Not sure why you would push this but okay??"
The script paints the picture of an absurdly satirical scene between Ant-Man and an Ant, where the insect is begging our hero to not go smaller.
Ant-Man Can Shrink However Small He Wants To
This isn't the first time that Jeff Loveness has responded to big Marvel happenings with a funny tweet. Back when the Loki finale aired and the multiverse was broken open he tweeted a photo of Venom dunking a basketball on Spider-Man.
The writer is generally active on Twitter. A similar funny image was shared while he worked on set, with the photo poking fun at the glamorous side of Hollywood.
It's a sad time for Marvel fans with the recent delays, so having fun tweets like these helps soften that blow. 
Fans will be able to watch Ant-Man and the Wasp: Quantumania in theaters on its new date of 7/28/23. Fingers crossed the long wait is worth it.