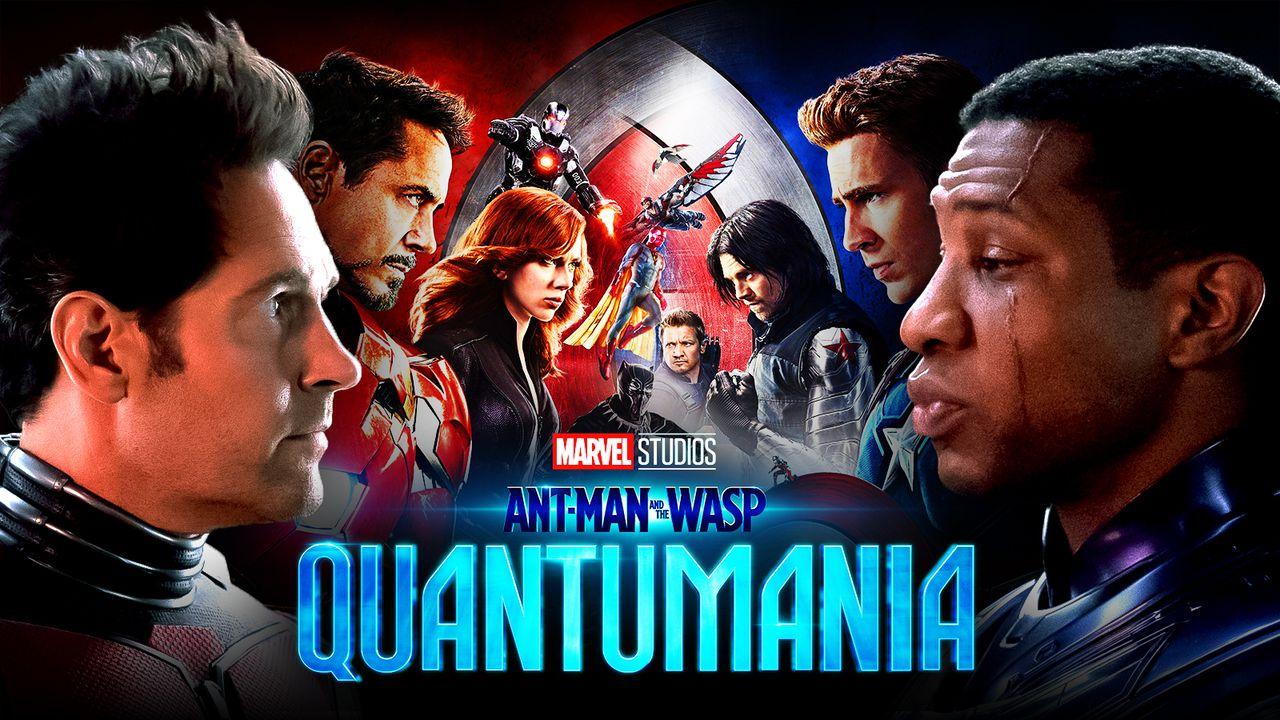 Marvel producer Stephen Broussard recently compared Ant-Man and The Wasp: Quantumania to 2016's Captain America: Civil War ahead of the Ant-Man threequel's release.
Ant-Man 3 will be the first movie of the MCU's Phase 5 slate, giving Scott Lang his third solo movie as he comes face-to-face with the Multiverse Saga's big bad, Kang the Conqueror. This will make the Ant-Man franchise the fifth in the MCU to become at least a trilogy, and considering that it will serve as a direct setup to 2025's Avengers: The Kang Dynasty, its impact could be as big as any in the MCU's upcoming set of movies.
As fans have seen in the MCU's four other third movies from solo franchises, the stakes are usually raised to insanely high levels. Iron Man 3 saw Tony Stark end his time as a superhero for a while, and later, Thor: Ragnarok saw the destruction of Asgard as the God of Thunder defeated Hela before Thanos started his reign of terror.
Now, thanks to Ant-Man 3's recent press release, one of Marvel's top producers teased that this new movie could be as impactful as another movie from Phase 3 that also starred the shrinking Avenger.
Ant-Man 3 Compared to Captain America 3
Coming from the official press release for Ant-Man and The Wasp: Quantumania, Marvel Studios VP of Production & Development Stephen Broussard discussed the consequences that are set to become real in the MCU's next movie.
One of the core beliefs that he highlighted for Marvel Studios is to "just go back to character," with this movie largely focusing on "a father and his daughter reconnecting" even with everything happening in the Quantum Realm:
"One of our philosophies that we've always applied at the studio is to just go back to character, and to root it in character, and the science-fiction and the world-building is fun but ultimately it's window dressing to the characters who are on this journey. I think as long as we never forget that this is a story about a father and his daughter reconnecting, which essentially is what this film is, then the headiness of the multiverse, the headiness of the Quantum Realm sorts itself out because you only need to understand that it's a father-and-daughter story."
Broussard then compared Ant-Man 3 to Captain America: The Winter Soldier and Captain America: Civil War, stating that Quantumania will be "as important and integral to the MCU going forward" as those two Captain America sequels were:
"We talk about movies like 'Captain America: The Winter Soldier,' in which you saw the fall of S.H.I.E.L.D. and it felt like the entirety of the MCU turned on that. 'Captain America: Civil War' was another film where you saw heroes divided and in camps and battle lines being drawn—it really felt like the future of the MCU was going to be defined by the action of that film. We really liked the idea of making this Ant-Man film as important and integral to the MCU going forward."
Director Peyton Reed also spoke about his latest MCU movie, noting how his trilogy has "always been about family." He noted how Ant-Man 3 will more fully explore the "family dynamic" while also diving deeper into the Quantum Realm, calling it "an epic experience:"
"The Ant-Man movies have always been about family. In 'Quantumania,' we're deepening and complicating the family dynamic while painting on a much larger canvas. We dipped our toe in the Quantum Realm in the first couple of movies, and this time, we wanted to give the movie an entirely different look: It's an epic experience."
Civil War-Level Impact for Phase 5's Quantumania?
Captain America: Civil War became the biggest non-Avengers movie of its time when it kicked off Phase 3 in 2016, eventually tearing Earth's Mightiest Heroes apart over the fight between Captain America and Iron Man. While Ant-Man 3 won't be tearing any teams apart, Scott's latest jump into the Quantum Realm is already confirmed to have some serious consequences if only for the fact that Kang the Conqueror is involved with this story.
Peyton Reed already teased that this will be an Avengers-level movie even without most of the Avengers present, largely due to Kang's impending ascent to power that will continue throughout the rest of the Multiverse Saga. Many have also theorized that Kang might even go so far as to kill Scott Lang or somebody else on his team, setting the standard early in his tenure as the MCU's next big bad by asserting an incredible level of power right from the get-go.
The movie's second full trailer hinted at some of the power that Kang will use, all while setting him up as somebody that can "re-write existence and shatter timelines." That should only be the start of his time serving as a powerful force for the Avengers to tackle, and if Ant-Man 3 doesn't hold him back, there will certainly be some dire consequences in store.
Ant-Man and The Wasp: Quantumania will debut in theaters on February 17.