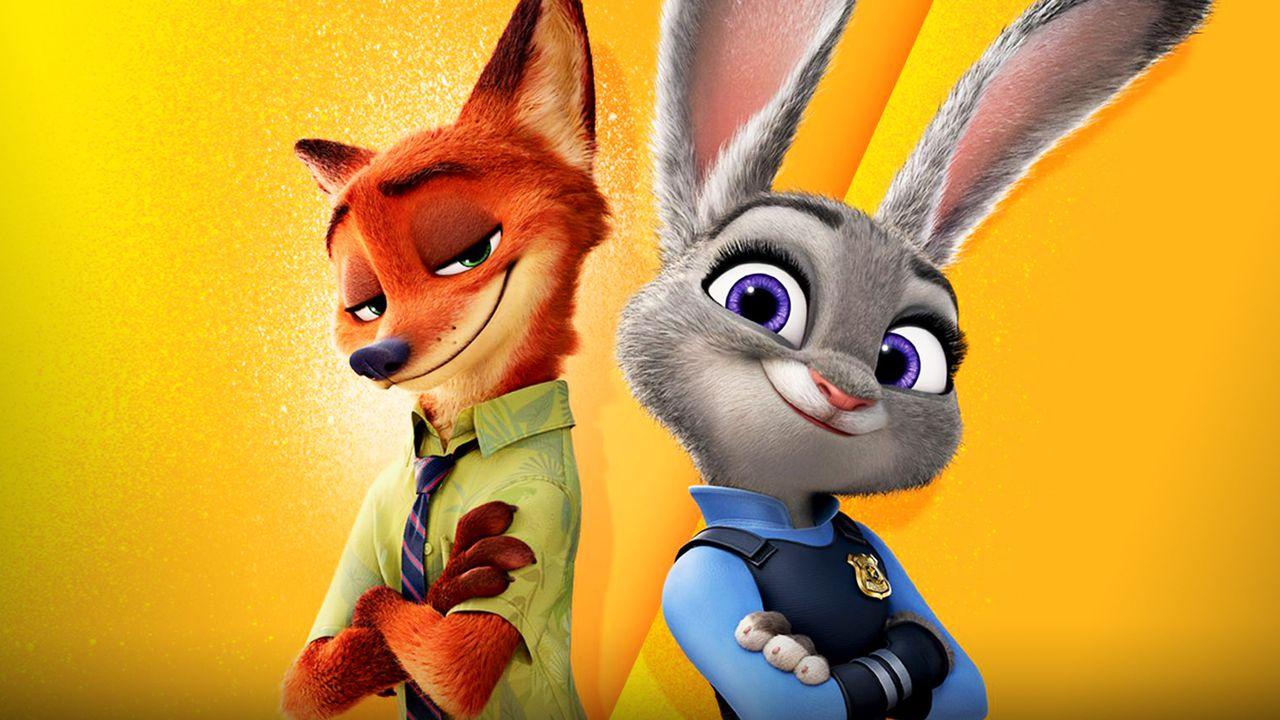 Zootopia 2 was officially announced by Disney CEO Bob Iger. And while no release date is officially known, fans can expect plenty as Walt Disney Animation takes audiences back into this animated world. 
Zootopia debuted in 2016 to critical acclaim, telling the story of Judy Hopps (played by Ginnifer Goodwin) as she aimed to become the first rabbit to join the police force. The stellar voice cast was rounded out by the likes of Jason Bateman, Idris Elba, and Jenny Slate and was directed by Byron Howard and Rich Moore.
The first film has become beloved since its release for tackling prescient issues such as race and cultural differences among communities. 
Disney has since announced a Disney+ spin-off show titled Zootopia+ (which released in Fall 2022) as well as a full-fledged theatrical sequel (which was unveiled alongside Toy Story 5 and Frozen 3). 
When Is Zootopia 2 Coming Out?
No official release timing for Zootopia 2 has been announced by Disney yet, but there are three dates on the studio's release calendar fans should circle as perfect candidates for the animated sequel. 
The three days in question are Wednesday, November 27, 2024, Wednesday, November 26, 2025, and Wednesday, November 25, 2026. All three fall a year apart right before the Thanksgiving holiday weekend in the United States. So it feels like just a matter of how long it will take to develop Zootopia 2 to predict the exact release.
One also must remember Walt Disney Animation also has Frozen 3 to slot into the calendar. And seeing as Disney is hurting for an animated hit, the upcoming third installment in the hit Frozen franchise will likely come before Zootopia 2. This means fans should expect the animated blockbuster on either that 2025 or 2026 release date, at the earliest.
Who's Cast in Zootopia 2?
At the time of writing, no casting announcements have been made for the Zootopia sequel; however, there are a few unconfirmed elements fans can expect. 
Both Jason Bateman as Nick Wilde and Ginnifer Goodwin as Officer Judy Hopps are expected to return in the upcoming sequel, as the pair also appeared in the Zootopia spin-off series, Zootopia+. 
One could also imagine Disney will want to get the band back together from the original film, potentially bringing back directing duo Byron Howard and Rich Moore to helm the big-screen sequel. 
Is Zootopia+ Zootopia 2?
No, Zootopia+ is not Zootopia 2. Zootopia+ is a streaming anthology series that launched on the service in November 2022. 
Zootopia+ follows six separate stories that take place during the events of the first film. Trent Correy and Josie Trinidad, who worked as an animator and head of story for the film, respectively, sat in the directing chair for the upcoming series. 
While the streaming show continued elements from the original film, it is no Zootopia 2, as the sequel will be a full-on follow-up rather than supplemental storytelling told within the confines of the original film.
What Is Zootopia 2 Called?
Zootopia 2 is currently only known as the sequel to Zootopia, with no title info having been made public. 
Given Disney's previous track record of numbering its animated sequels (i.e. Frozen 2, Toy Story 4), one should expect the Zootopia follow-up to be titled Zootopia 2; however, there is always the possibility of a sub-title as well. 
IMDb initially listed the film as Zootopia 2: Rise of the Mammalians. But that title was proven false, coming from a piece of fan art for the upcoming sequel. 
Do Judy & Nick Have Kids in Zootopia 2?
After becoming close friends throughout the first film, many will wonder if the relationship between Ginnifer Goodwin's Judy and Jason Bateman's Nick has turned romantic since then, potentially even leading to the pair having kids. 
Previously speaking on the subject with EW, co-director Rich Moore revealed that if/when they do more, they will "have to take on [the question]" of the two main character's relationship. 
But the filmmaker would not say if the two had formed a romantic connection or not:
"We will have to take on [the question], what is Nick and Judy's relationship like? And somebody's going to be disappointed. It will either be romantic, or it will stay a friendship, and those who ship [them] are going to go crazy, and those who just want them to be friends will say, 'Why did you make it a romance?' So we need to gird ourselves for that."
---
Zootopia and Zootopia+ can be streamed now on Disney+ worldwide.