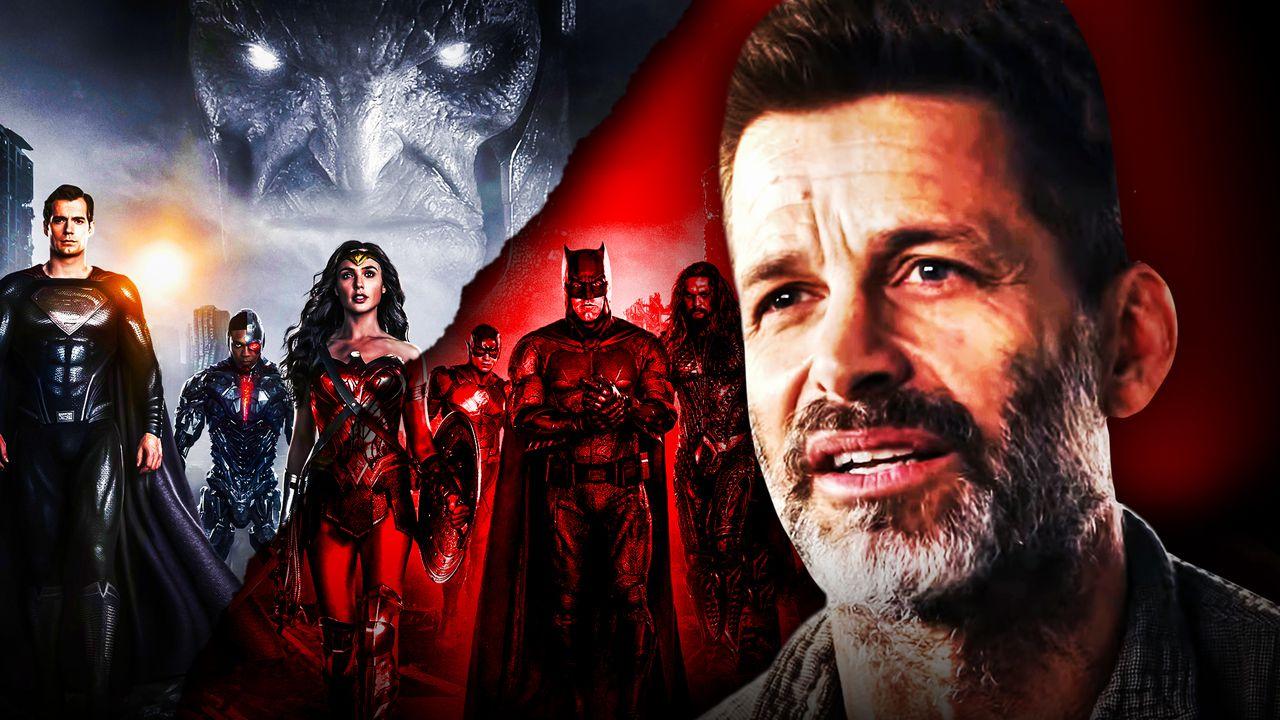 Zack Snyder's Justice League might've already premiered on HBO Max, but it's clear that the fight of the fandom to restore the Snyderverse is far from over. The famous director's cut from Zack Snyder had its fair share of ups and downs over the years, but a sense of triumph was cemented when HBO Max decided to release the film in all its four-hour glory back in March 2021. 
Many would agree that film vastly improved on its theatrical counterpart, ranging from its story beats all the way to different character moments. This development ultimately led to another fan campaign for Snyder to finish off his envisioned trilogy for Justice League, but the chances of it happening are slim to none especially after the troubled production history of the franchise. 
On the heels of the release of Snyder's other film Army of the Dead, the director has once again shared intriguing comments about his situation with Warner Bros. 
ZACK SNYDER OPENS UP ABOUT JUSTICE LEAGUE PRODUCTION
Army of the Dead director Zack Snyder recently sat down with Uproxx to talk about his upcoming Netflix film, and one of the topics that was discussed is the tumultuous production history of the DCEU's Justice League movie. 
Uproxx mentioned that seeing Snyder direct the upcoming Netflix film as someone who went back to his roots, considering that his first zombie hit was 2004's Dawn of the Dead. The visionary director agreed by saying: 
"It is a little bit. I'd say it's a good analogy because I shot the movie and I wrote the movie. Clearly, it comes from the well, if you will, in a pretty significant way. And so, yeah, I think that's a pretty good analogy. I buy that."
Snyder then bared that he needed this experience again, especially after revealing that Warner Bros. "still tortured" him while he was doing the Snyder Cut of Justice League: 
"Oh god yeah. God yeah. It was cool to do the Snyder Cut of Justice League and that was fun and everything. But Warner Bros. still tortured me the whole time for whatever reason, they can't help it. I don't know why I'm such a fucking pain in their ass because I'm not trying to be, honestly."
The interviewer asked Snyder if he's worried if a similar situation will happen with another studio. While acknowledging that the Warner Bros. situation is a "once-in-a-generation bizarro situation," Snyder implied that he's not really bothered by it, with him even flaunting his "great partnership" and "amazing experience" with Netflix for the Dave Bautista-led project: 
"Well, I just don't know who would ever end up on the other end? If you analyze what's happened with Warner Bros., it's not a normal situation. It's a once-in-a-generation bizarro situation! I just had an amazing experience with Netflix and it was awesome and we had a great partnership and an incredibly great experience. So the only thing I would say is that it's an unusual situation."
Uproxx then said that they don't want Snyder to get into too much trouble due to his comments, but the director pointed out that Warner Bros. was the "ones that have been aggressive" this whole time: 
"No, I agree. I don't want to get in trouble either, but I'm not going to sit here and let them act like that and not… Look, they're the ones that have been aggressive, not me. I haven't done anything. Every day they'd turn around and do some weird passive-aggressive thing. So, I don't know. It's weird."
Still, Snyder ended by mentioning the fact that he had "a great time" finishing Justice League: 
"But look, like I say, I had a great time making Justice League. I'm super glad I got to finish it."
ZACK SNYDER V WARNER BROS: DAWN OF TORTURE
It's no secret that the production history of Justice League is filled with head-scratching moments.
From Joss Whedon's reported abuse on set to the studio's meddling with Snyder's plans for the DCEU, it seems that this chapter of the franchise was pushed to the limit and these latest comments from Snyder essentially proved that notion. 
It is not known how Warner Bros. "tortured" Snyder during production, but it looks like he is alluding to the fact that they interfered with some of the narrative direction of the film. This includes the removed appearance of Wayne T. Carr's John Stewart and opposing the climactic moment of Ezra Miller's Flash during the final battle. 
Snyder's torture remark makes sense since scrapping an idea that essentially works for the film is gut-wrenching, especially after seeing the positive reception that fans have for his vision. 
Snyder's situation with Warner Bros. is no doubt unique, considering their continued back and forth. Even though the Snyder Cut already released on HBO Max, it's quite baffling that this whole ordeal has shown no signs of slowing down and this latest comment definitely adds more fuel to the fire. 
It is currently unknown if Snyder will return to create another DCEU film for Warner Bros., but the director did previously reveal that he remains hopeful to cap off his run for the franchise. 
For now, viewers can watch Zack Snyder's Justice League on HBO Max, ultimately serving as a reminder for a successful triumph for the fan movement while also giving a sense of hope for those seeking some sort of closure for the Snyderverse.