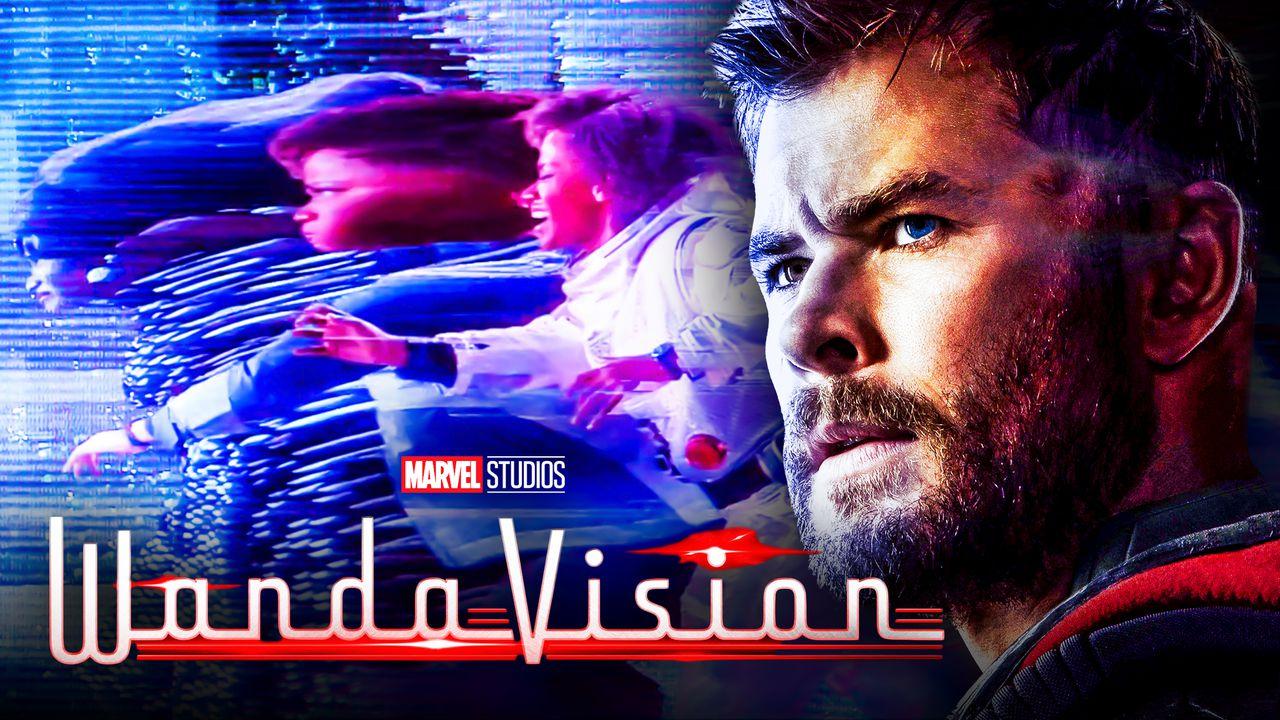 Fans' attention may have turned to The Falcon and the Winter Soldier , but before that, audiences were captivated by weekly episodes of WandaVision . The MCU show kept everyone on their toes with theories, Easter eggs, and plot twists every week.
Many theories centered around Teyonah Parris' Monica Rambeau and whether she would take up the superhero mantle she bears in the Marvel comics. As it so happens, Monica does end up gaining superpowers in WandaVision . These powers come as a side effect of passing through Wanda's Westview bubble which Monica managed to do in "Episode 7"
The magic of WandaVision required plenty of visual effects , but according to the artists, Monica's superhero origin was one of the hardest scenes to get right.
HOW THOR'S BIFROST INFLUENCED WANDAVISION
Julian Hery, one of the visual effects supervisors at Rodeo FX who worked on WandaVision , spoke to Comicbook.com about the challenges of keeping the show consistent with the MCU but also distinct from other projects.
When asked if Hery drew inspiration from other Marvel movies for WandaVision , he said that they would " go to other Marvel movies for effects". But when it came to building something new for the show he tried to avoid looking at what had already been done:
"I will say we go to the other Marvel movie for effects, like when Wanda has what is called the wiggly-woo, the magic effect. It has been established as a look, so we need to match it, so everybody recognizes the effect. It should be the same thing. But when we build something new, what I try to do is not look at what has been done already, so you don't limit yourself. You try something, and I'm just afraid that sometimes if you reference too many other characters or other powers, you're going to lean towards one, and then it's going to be the same, in a way."
Hery came up against this problem with Monica's final push through the Hex, saying it was initially "looking too much " like Thor's rainbow bridge and that his team was "fighting" against this similarity:
"I was talking about Monica inside the Hex. We did really work a long time on this sequence. At some point, we were always like, 'Okay, it's looking too much like the bridge of Thor, the Rainbow Bridge. It's looking too much like that.' We were fighting this. That's where I told Tara that no matter what, where we were going, we're still going to go the Thor way. It's going to still look a bit like the Rainbow Bridge. That's something you don't want to do, is mix up characters or mix up powers if not necessary. As you were saying, everybody will be scrutinizing."
Given the scrutiny Marvel projects receive, Hery said they looked at "references from Marvel when needed" , but he looked more to the " motion graphics community" for ideas:
"So you need to establish something when it's needed. So it should not look like that. That's why we kind of moved away from that. So yeah, we look at references from Marvel when it's needed. Otherwise, for this show, I was way more into the motion graphics community, which just cool imagery, things like just for the purpose of almost like an art form, you know? I mean, that's what it is. But I was more almost like what you will do with grabbing ideas from a painting or from photography. That's more like what I was doing, as opposed to looking what others have done on other shows, so we can build something new, at least, or try to."
These images show what Monica's hex scene ended up looking like in WandaVision .
THE CHALLENGE TO BE UNIQUE IN THE MCU
Given that there were 23 Marvel projects released prior to WandaVision , trying to come up with new visually distinct ideas was quite a challenge for the VFX team. This particularly was the case when the show also has to adhere to visuals established in previous MCU movies .
The Bifrost bridge in Thor is quite well known for its futuristic rainbow-colored design. WandaVision's aesthetic leans heavily on the technology behind television, which gives the show a big focus on using pixels and a bright rainbow of colors. So it's easy to see how the two would overlap in the visual effects department.
However, it seems the WandaVision team was able to steer the show away from Thor's influence by bringing out more of those old TV aesthetics. Things like warped colors and more pronounced pixels help to define the look of Monica's transition through the Hex as separate from the visuals used in other MCU movies.
This just goes to show the various challenges these creative teams must overcome to create something unique and different in a packed cinematic universe.