As we enter a summer with no Marvel Studios blockbuster on the horizon, more and more Marvel secrets are being uncovered, such as unused concept art of Bucky Barnes for Avengers: Infinity War. Yet, even in the midst of this rut, Marvel Studios is seemingly diving head-first into all of the potential storylines and characters they can explore with Disney+, including circulating rumors regarding a potential Ironheart series.
One of Marvel's more recent creations, Ironheart broke out into the comic scene in 2015 in the form of Riri Williams, a young engineering student who comes up with an iron suit of her own that's eventually equipped with a Tony Stark A.I. ala Jarvis-style. Riri hasn't been introduced in the MCU (yet), and there's no saying if another character might take up her mantle, but nonetheless one may wonder how exactly Marvel Studios could bring this heroine to life.
An artist at Sony has given us an idea.
PICTURE
Raf Grassetti, Art Director at Sony Santa Monica, posted a sketch he did of what an Ironheart suit could look like on Instagram on May 14. With it, he said he "can't wait for the character to hit the big screen!"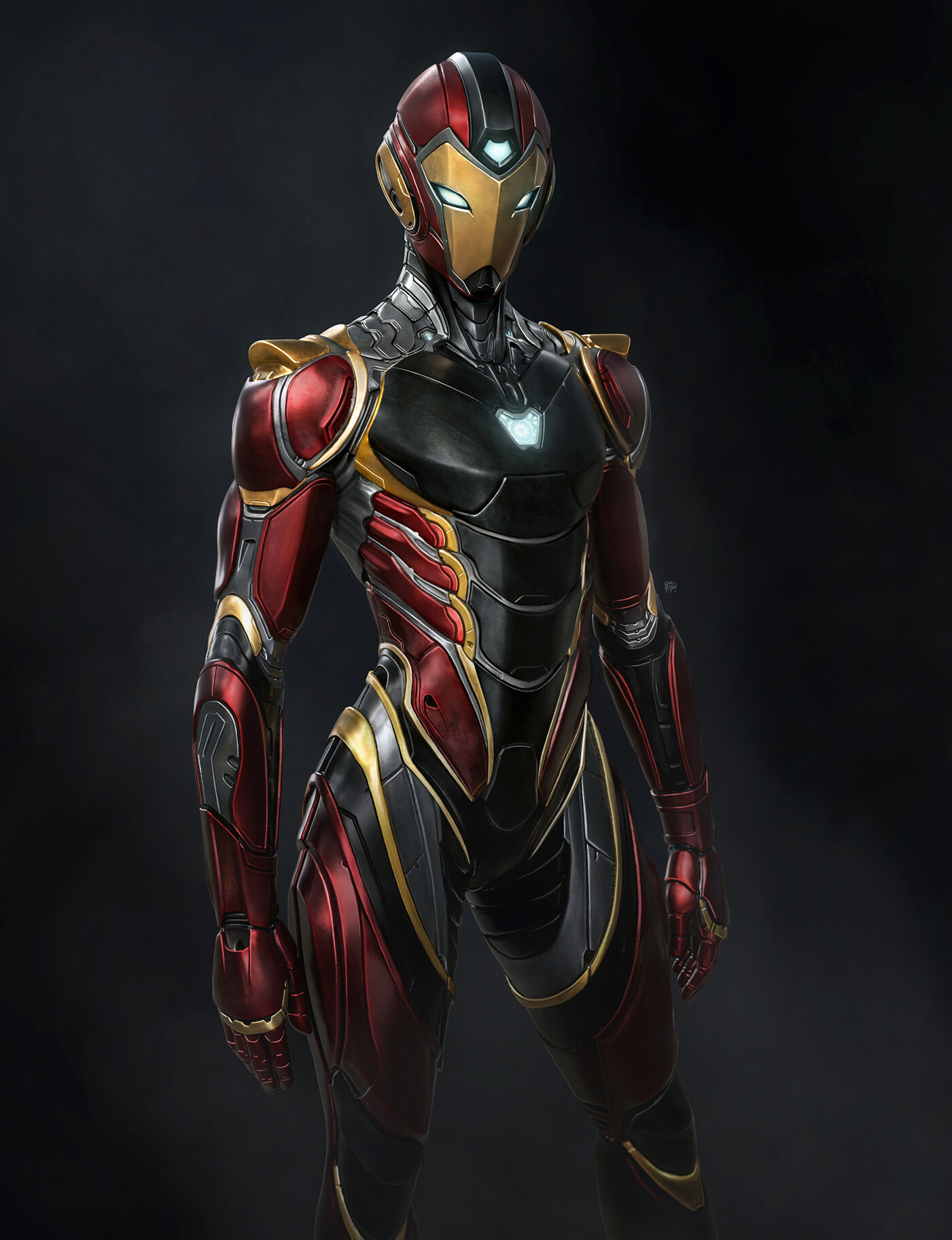 Though not much commentary was provided on the look itself from Raf, it's easy to see how the sketch draws influences from both the already-established look and feel of the MCU's Iron Man and of comic book Ironheart. The suit has obvious curvature, similar to Pepper Potts' Rescue suit, suggesting that it's meant for a woman—perhaps Riri Williams herself.
The color scheme also relies less heavily on red and gold (and uses the colors as an accent) and more so on black and grey, a direct correlation to Riri's comic suit. In this particular artwork, Raf could have potentially drawn from other MCU textures as well, such as Thor tyrant Destroyer's metallic ripples on the suit's neck.
Either way, this sketch definitely fuels the Ironheart series rumors and may get fans excited over the possibility of seeing Tony Stark's legacy carried on through the endless future of the MCU.
---