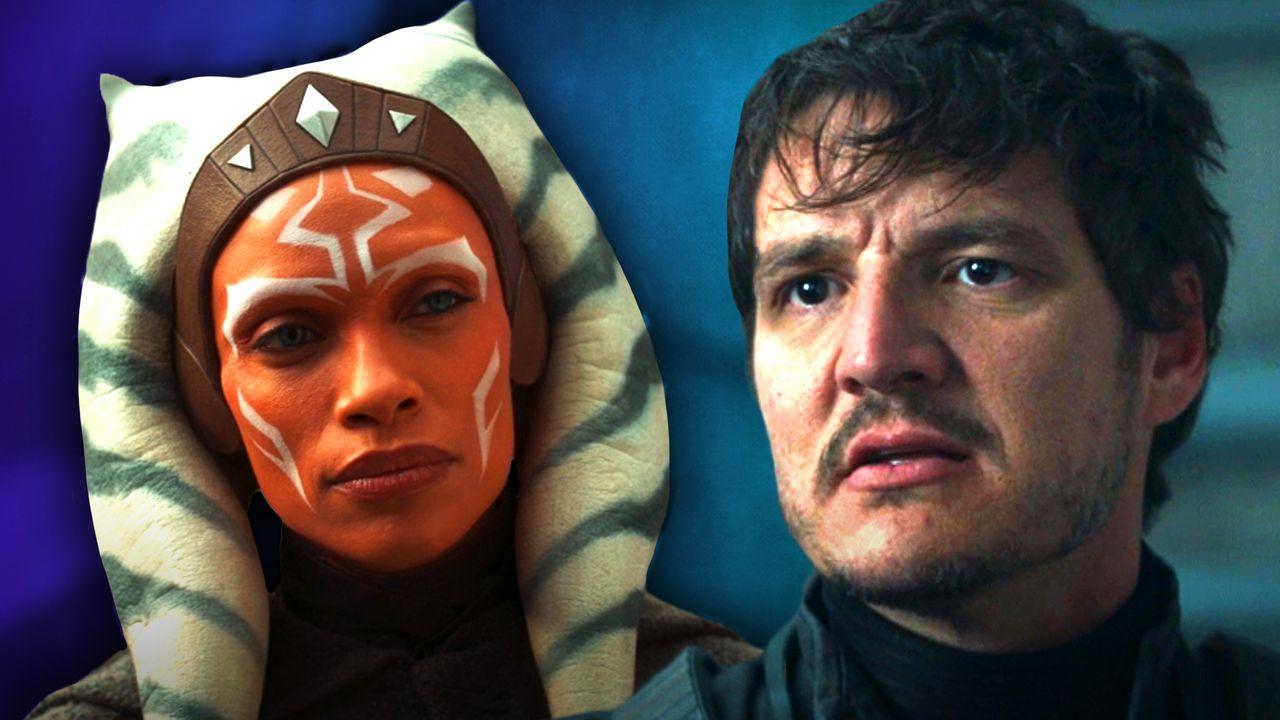 Following the wealth of Star Wars projects announced during Disney's Investor Day event , coupled with the number of crossover character appearances in Season 2 of The Mandalorian , it certainly seems that Lucasfilm is hard at work constructing their own interconnected story a la the Marvel Cinematic Universe.
The Mandalorian , the series that started Star Wars Disney+ run, stars Pedro Pascal as Mando / Din Djarin. As the series' second season comes to a close and  as Wonder Woman 1984 (of which Pascal is one of the stars of) releases on Christmas Day, the actor looks to finish out 2020 strong.
In the wake of Disney's Investor Day announcement, and with both of his projects at the forefront of the public consciousness, Pascal has shared his reactions to the latest Star Wars news and where he thinks Mando might appear in the future.
NEWS
In an interview with Comicbook.com , Pedro Pascal revealed he had no prior knowledge of Patty Jenkins' 2023 Star Wars film Rogue Squadron , despite the fact she directed him in Wonder Woman 1984 .
Pascal confirmed, " She told me something was coming and she didn't tell me what. How dare she not tell me? "
Despite Jenkins having kept her news a secret from the galaxy's most popular babysitter, Pascal praised the director and his overall experience filming the second installment of the Wonder Woman franchise saying,
"They could have asked me to play a piece of furniture. Charles Roven, the producer, I was working with at the time and he's a powerhouse of a man and has taken such good care of me. Then Patty, I'm a fan from the very, very first movie, to what she's done on TV, the first Wonder Woman movie and so, for an actor to get to work with her it doesn't get better, really. I mean it."
In regard to the growing number of Star Wars Disney+ series and the handful of preexisting Star Wars characters who have already crossed paths with Mando, Pascal claims his character " has to be " part of the upcoming Star Wars projects.
"Man, fingers crossed. How could you not? This is like, this is something that's so much bigger than all of us, and we're all a passenger to it in a great way. And so, I find out as it is decided and shared."
Pascal's respect for both Patty Jenkins and what Lucasfilm has in the works is apparent; but from his comments, secrecy is clearly the name of the game or he's being just as tight-lipped as Jenkins herself.
WHAT THIS MEANS
The Marvel Cinematic Universe was, and is, one of the greatest cinematic achievements of all time. Marvel Studios created 20+ films in about a decade's time that are separate and distinct, but contribute to one another for an overarching story. This successful model led many fans to wonder why Disney and Lucasfilm failed to adopt the same with Star Wars, but it now seems that they have.
The Mandalorian debuted on Disney+ in 2019 as a slow burn character study set in that galaxy far, far away. And while the series continues to focus on Mando and Grogu, its second season has somewhat served as a vehicle for reintroducing characters from past Star Wars stories, some of which are now set to receive their own Disney+ series, like Ahsoka .
The fact that Pedro Pascal is very much aware of this expanding story and views it as bigger than his own character of Mando appears to confirm that Lucasfilm has finally adopted the stance of an apprentice when it comes to MCU-style of interconnected storytelling.