The Golden Bachelor is headlined by 22 stunning women contestants from all different backgrounds. 
The new dating reality show from ABC is a spin-off of The Bachelor. It involves the same format where a single bachelor picks a fiancé from a pool of available women. Instead of young women, The Golden Bachelor revolves around senior citizens. 
The man of the hour is Gerry Turner, a 72-year-old Indiana native who lost his wife in 2017. Turner's wife was his high school sweetheart, and they have two granddaughters and two daughters.
Speaking with Variety, Turner noted that he gave producers a "general range of age" for the women that will be part of the show: 
"I think my answer was this. I think I said 60 to 70, but feel free to blur the lines."
Every Women Contestant in The Golden Bachelor
Faith, 60 
Embracing the thrills of life is one of Faith's goals, and she hopes that her charisma and positive vibe will translate into finding someone with whom she can spend her life. 
Coming from Benton City, Washington, Faith is a high school teacher who has two sons and four grandkids. She is also a talented woman who is good at radio hosting and singing. 
In Week 5 of The Golden Bachelor, Faith received a rose from Gerry during their date. 
While spending their time together, Gerry told Faith that she is his "big question mark," explaining that he hopes that their solo date will provide clarity about their feelings for one another. 
After a romantic helicopter ride, Gerry mentioned that he wanted to form a meaningful and emotional connection with someone, and it ended with him giving Faith the first hometown rose. 
Theresa, 69
Theresa is a financial services professional from Shrewsbury, New Jersey who characterizes herself as someone who is optimistic and encouraging.
Theresa wants to see her children and grandchildren succeed in all aspects of life. 
In an interview with Variety, Theresa says that she wants to meet someone who can appreciate all the little moments with her and in life. 
In Episode 2, Theresa had a heart-to-heart talk with Gerry to talk about her late husband. Gerry then admitted that he likes her "a lot," before dancing to the tune of Journey's "Don't Stop Believin."
Leslie, 64
It's all about being active for Leslie since her life's trajectory mostly involved sports. She is a former professional figure skater, dancer, and runner.
Now, Leslie is a fitness instructor from Minneapolis and is passionate about helping others stay active and live life to the fullest. 
Leslie has three kids and is looking for someone who will support and love her for who she is. 
In Week 4 of The Golden Bachelor, Leslie received the opportunity for a one-on-one date with Gerry. After spending a good amount of time together (which even included an incredible picnic), Gerry gave a rose to Leslie. 
Ellen, 71 (Eliminated in Week 5) 
Anchored not just by her great smile, Ellen has full of adorable qualities that make her stand out from the rest, such as her great sense of humor, intelligence, and being active in playing games with her two sons. 
As a retired teacher, Ellen is all about living in the moment, and she hopes that Gerry can keep up with her active lifestyle.  
During Week 3, Ellen received a rose during a date with Gerry. 
Sandra, 75 (Eliminated in Week 5)
As a retired executive assistant, Sandra is now ready to prioritize love and find her special someone. Some may even recognize her as one of the big winners of Wheel of Fortune.
As per Variety, Sandra describes herself as someone who is creative, patient, and independent. During her downtime, Sandra spends time with her daughters and plays racquetball.
In Week 4 of the competition, Sandra received a group date rose from Gerry after finding out that she skipped her daughter's wedding day to be on the show. 
Gerry pointed out that he admires Sandra's commitment to finding the love of her life.
Susan, 66 (Eliminated in Week 5)
As a wedding officiant, Susan appears to have seen it all when it comes to love. However, joining The Golden Bachelor means that she wants to create her own version of her grand love story. 
Susan loves golf and is also a hair and makeup artist. As a huge Rolling Stones and Pink Floyd fan, she enjoys going to concerts. 
Nancy, 60 (Eliminated outside the Rose Ceremony in Week 4)
Describing herself as "loyal, faithful, and funny," as per Variety, Nancy wants someone who she can trust with anything. 
As a self-proclaimed hopeless romantic, Nancy admits that she believes in love stories and that she can have another "great one" down the line. 
Nancy is a retired interior designer from Alexandria, Virginia.
April, 65 (Eliminated in Week 4)
While dating has been difficult for April, joining The Golden Bachelor is her chance to get back out there to try and find the one. 
April is a 65-year-old therapist from Port St. Lucie, Florida, and she has an outgoing and loving personality that doesn't always forget to say "I love you" to the ones close to her. 
In an official profile from People, it was revealed that April has a hidden tattoo with her nickname, "Presh." 
Kathy, 70 (Eliminated in Week 4)
As a mom to three kids and a grandma to two grandchildren, Kathy loves her family more than anything. 
Speaking to Variety, Kathy says that she's ready to showcase to the world that a "70-year-old woman has energy, passion, and can truly enjoy life."
Kathy is a retired educational consultant from Austin, Texas. After retiring from her job, she embraced the outdoor life by engaging in various thrilling activities like hiking and skiing. 
Kathy is also "obsessed" with Christmas, according to People. 
In Week 3 of The Golden Bachelor, Kathy received a rose from Gerry outside of a rose ceremony or a date to cheer her up after having a rough time with the other girls.
Joan, 60 (Quit in Week 3)
Starting a new career as a private school administrator in Rockland, Maryland, Joan is ready to embrace a new chapter by finding love at this stage of her life. 
Joan is a huge Elton John fan and loves going to the beach. She has four kids and two grandkids. Joan lost her husband to pancreatic cancer.
During Week 3 of the competition, Joan left The Golden Bachelor to be with her daughter who had just given birth. 
Joan admitted that her family "will always be first," noting that "nothing is more important:"
"My daughter just had a baby and it wasn't a normal everyday delivery at all. Things go wrong, and even if everything went right, you need your mom. My family will always be first. Once you become a mom, you're always a mom even when your kids are older. Nothing is more important."
Despite being hurt about Joan's exit, Gerry ultimately understood why she left: 
"I can't tell you how disappointed I am. However, there's a moral compass that we both share and sometimes the right thing to do is the hardest."
Joan's exit came one day after she received a group date rose from Gerry.
Christina, 73 (Eliminated in Week 3)
As a 73-year-old, Christina is still ready for love and hopes to eventually find that in The Golden Bachelor. She is a retired purchasing manager from Sierra Madre, California. 
Despite not having a college degree, Christina admits that she's proud of her career. Aside from being a career-oriented woman, she is also not afraid of taking risks, such as her plans to go skydiving with her oldest grandson, as per Variety. 
In the official video from Bachelor Nation's YouTube channel, Christina says that she's proud of her looks despite her age.
Edith, 60 (Eliminated in Week 3)
As a hopeless romantic, 60-year-old Edith wants to find someone who prioritizes family over anything. 
Edith has one thing in mind after retiring as a realtor, telling Variety, "It's never too late to do whatever you want to do." As a result, she plans to open her own business while also spending a good amount of time with her kids and grandkids. 
As per People, Edith also spends a good amount of time making hand-crafted happy birthday cards so it seems that Gerry would be in for a treat if they end up together. 
Maria, 60 (Eliminated in Week 1)
Looking for a man who will join her "love adventure," as per Variety, Maria knows that finding a guy at this stage of her life is important. 
Alongside her three children, Maria also prioritizes her career as a health and wellness director in Teaneck, New Jersey. She is also passionate about helping families who are affected by autism. 
In an official profile from People, Maria is also a huge fan of Valentine's Day. 
Marina, 60 (Quit in Week 2) 
Having traveled to over 34 countries throughout her life, Marina wants to find someone who can be her travel buddy. 
Marina is an educator from Los Angeles, and she has two kids and two fur babies. During her free time, she cooks and takes long drives when not hopping on a plane to travel. 
In a shocking reveal, it was revealed in Week 2 that Marina quit the show. This came after Gerry gave her a rose in The Golden Bachelor's premiere episode. 
In a video from the show's social media channels, The Golden Bachelor host Jesse Palmer told Gerry that Marina left the show due to an urgent matter with her family: 
"Marina's had a situation with her family back home. She's no longer here now, but she did want the opportunity to speak to you if that's okay."
Gerry then told her, via Facetime, that he "fully understand[s]" Marina's commitment to her family: 
"I fully understand [that] commitment to family overrides just about everything else. I really respect you for doing what you've done."
Natascha, 60 (Eliminated in Week 2)
Working as a pro-aging coach and midlife speaker from New York, Natascha wants to find a romantic and athletic man to share her life with. 
Enjoying the simple things in life is Natascha's key life goal. So, hopefully, Gerry wants the same thing. During her downtime, Natascha attends dance class and listens to Janet Jackson. 
Jeanie, 65 (Eliminated in Week 2)
Giving back is a key mantra in Jeanie's life, and she makes sure to always do anything to help the community and animals around her. 
Despite being 65 years old and a retired project manager, Jeanie is still active and wants to seek adventures outside of her confront zone. She is also a self-proclaimed sentimentalist who likes to keep trinkets from dates.  
Attending the Super Bowl is at the top of Jeanie's bucket list, via a profile from People. 
Peggy, 69 (Eliminated in Week 2)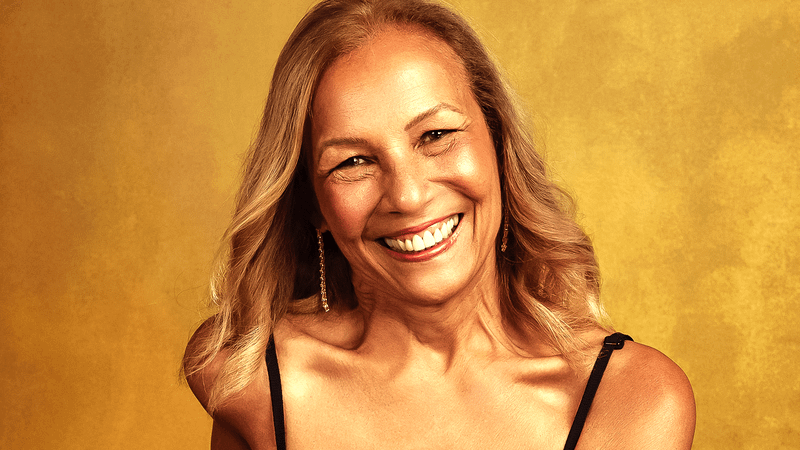 Always putting others before herself has been Peggy's life mission. As a dental hygienist, she has been involved with dental missions around the world. 
Peggy also admits that she has no regrets in life, telling Variety that she "have loved every season of [her life]" and that she doesn't want to change a thing.
Pamela, 75 (Eliminated in Week 1)
Saying goodbye to her single days is Pamela's goal upon entering The Golden Bachelor. 
As a retired salon owner, she is ready to embrace new changes and welcome a special someone into her life. Pamela has two children and three grandchildren. 
Patty, 70 (Eliminated in Week 1)
Some The Bachelor fans may recognize Patty since she is Matt James' mom. 
Entering The Golden Bachelor for Patty means that she wants to create her own love story. In an interview with Variety, Patty says that she wants to "meet someone who loves and cherishes [her] that [she] can live out [her] golden years with."
Speaking with People, Peggy admits that she can't start the day without drinking coffee. 
Patty has been single for almost 30 years, and she hopes that the streak ends in the show.
Renee, 67 (Eliminated in Week 1)
Renee has had different experiences in life, such as being a former NFL cheerleader, an author, and a mother and grandmother. 
Renee is now ready to embrace and meet the love of her life, and she's hopeful that it could be Gerry. During her free time, she plays with her cat and loves to go for walks in Lake Mendota.
Sylvia, 64 (Eliminated in Week 1)
As a current public affairs consultant from Los Angeles, Sylvia is the total definition of a girl boss. 
One of her dreams is to get married to a man who is a good listener, and she hopes that Gerry is the one. Sylvia loves to cook for her dates and spend time with them for walks along the Naples Canal.
Sylvia is also an adventurous gal who loves to wear any costume when she feels like it, via People.
Anna, 61 (Eliminated in Week 1)
As a retired nutritionist from Summit, New Jersey, Anna is a 61-year-old who seeks adventure whenever she gets the chance. She has three daughters and is looking for a "confident, sensitive, and emotionally intelligent man," as per Variety.
Anna also loves to cook and collect mushrooms during her downtime.
---
New episodes of The Golden Bachelor will be available to watch on ABC starting on Thursday, September 28.
---
Aeron is a news/features writer and Content Lead for The Direct who has been working for the site since March 2020. From writing about the inter-connectivity of the Marvel Cinematic Universe to having an extended knowledge about DC TV's Arrowverse, Aeron's expertise has since expanded into the realm of reality TV, K-drama, animated, and live-action shows from Netflix,  Disney+, Prime Video, MGM+, Peacock, Paramount+, and Max. When he isn't writing and watching all things MCU, Aeron is heavily invested with the NBA (go Celtics!) and occasionally watches thrilling matches in the WWE.