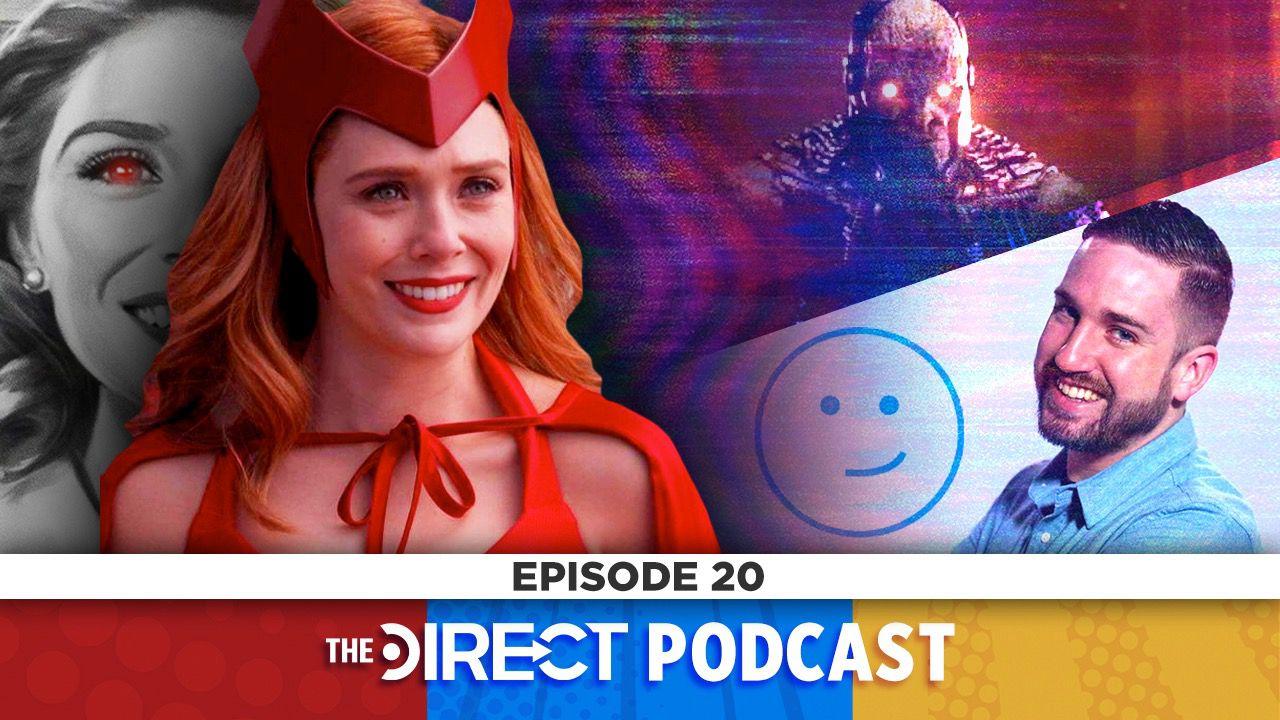 We go all over the place in this week's episode of The Direct Podcast! It's a long one, but there is a LOT to cover.
We recap and review everything that went down in Episode 6 of WandaVision . What's the deal with Pietro? What can we expect moving forward? How many more times can we see Vision suffer?
We also give our live reactions to Zack Snyder's Justice League new trailer! Did it raise anticipation? Lower excitement? Or are we at about the same level?
Kinda Funny's Tim Gettys joins us later in the show to chat comic book movies, reviewing movie universes, and more. Gettys also helps us assemble our list of the best MCU payoffs.
Thank you for coming along this ride with The Direct. Please SUBSCRIBE, RATE & REVIEW so we can keep bringing you new content!
TIMECODES
3:46 - Quick Question
8:51 - Sizzle Reel
10:28 - The Gina Carano / Mandalorian Situation
16:25 - Snyder Cut's New Trailer
34:28 - Black Widow Update
39:32 - WandaVision Ep6 Review
1:17:42 - Lines! That! Matter!
1:32:35 - Tim Gettys Interview
1:50:00 - Best MCU Payoffs List
2:20:40 - Weekly Recs