The Chi features a stellar cast of actors headlined by Emmett Washington and Jake Taylor. 
Created by Lena Whaite, the hit series from Showtime revolves around the life of the citizens on the South side of Chicago, specifically exploring Emmett, Brandon, Ronnie, and Kevin. 
The show made its debut on January 7, 2018. In August 2022, Showtime renewed The Chi for Season 6, which was split into two parts. Part 1 premiered on August 6, 2023.
Every Actor & Character in The Chi
1.) Jacob Latimore - Emmett Washington
Jacob Latimore portrays the charismatic Emmett Washington, a sneakerhead who had multiple unplanned children with some of the show's characters, namely Tiff, Shay, and Neva. 
Throughout the show's run, Emmett had his fair share of difficulties while raising a child, trying to learn how to be an adult, and dealing with his relationship with Tiff and his mother. 
2.) Alex R. Hibbert - Kevin Williams
Another main character in The Chi is Kevin Williams, who is portrayed by Alex R. Hibbert.
Kevin is just a kid who had loving parents, but his life changed after witnessing how Ronnie Davis murdered Brandon Johnson's brother. Since then, Kevin had to deal with the trauma of that unexpected experience.
3.) Michael Epps - Jake Taylor
Portrayed by Michael Epps, Jake Taylor is Kevin and Stanley's friend. 
Although the trio has a tight-knit bond, they usually clash and argue since Jake's brother, Reg, is a leader of a local gang. Kevin and Stanley are scared that Jake might end up like his brother. 
4.) Shamon Brown Jr. - Stanley "Papa" Jackson
Stanley "Papa" Jackson is Kevin and Jake's best friend who is brought to life by Shamon Brown Jr. 
Jackson, or Papa as his friends call him, is a pastor's son who is confident about his well-being. After a series of ups and downs, Papa successfully pursued a relationship with his crush, Maisha. 
However, the pair had a falling out, leading to Papa's quest for self-discovery in Season 6. 
5.) Yolonda Ross - Jada Washington
Yolonda Ross' Jada Washington is Emmett's mother who loves her son despite the hardships of bringing in new grandchildren to the family. 
Working as an eldercare nurse, Jada has been doing her best to help guide Emmett into a better life, even if it takes a lot of tough love.
6.) Birgundi Baker - Kiesha Williams
Kiesha Williams is Kevin's older sister who is a popular high school track star, and she is played by Birgundi Baker.
After serving as a recurring character in The Chi's first two seasons, Baker joined the main cast as a series regular starting with Season 3.
Despite their age difference, Kieshe has a close bond with her brother, Kevin. In terms of relationships, Kiesha becomes romantically involved with Emmett. 
7.) Hannaha Hall - Tiffany
Tiffany, Emmett's wife and the mother of their child, is portrayed by Hannaha Hall. Although they had their differences, Tiff was with Emmett through thick and thin in the first few seasons. 
However, in Season 5, Tiff and Emmett remained co-parents when the former decided to move in with Rob. 
8.) Tyla Abercrumbie - Nina Williams
Playing Kiesha and Kevin's tough yet loving mother is Tyla Abercrumbie. As The Chi embraces diversity and representation, Nina is a proud lesbian who is in a relationship with the high school guidance counselor, Dre. 
9.) Curtiss Cook - Otis 'Douda' Perry
Curtiss Cook's Otis 'Douda' Perry is a proud businessman and mayoral candidate during the day, but he hides a sinister secret behind his smile. 
Douda is secretly the leader of the 63rd Street Mob, eliminating and punishing anyone who tries to stop him. 
10.) Genesis Denise Hale - Maisha
Papa's girlfriend, Maisha, is portrayed by Genesis Denise Hale. Just like every relationship, the pair had their uncertainties, but their love for each other made them stronger.
11.) Luke James - Trig Taylor
Luke James plays Trig Taylor, Jake's older brother who tries to reconnect with him after Douda and his crew killed Reg. 
After becoming Jake's official guardian, Trig tries to enter politics to start fresh while also helping the city overcome the emerging threat of Douda and his mob crew.
12.) Tai Davis - Tracy Roxboro
Tracy Roxboro is Ronnie's ex-girlfriend and Jason's mother who is played by Tai Davis. 
Tracy had a concerning backstory when it was revealed that she was Quentin's sex slave, the neighborhood's kingpin elder. After Douda killed Quentin in Season 5, the sixth season acted as a fresh start for Tracy.
13.) Ntare Guma Mbaho Mwine - Ronnie Davis
Ntare Guma Mbaho Mwine's Ronnie Davis is a war veteran who was let go after the department found out that he has Meniere's disease. Aside from his condition, Ronnie is also an alcoholic. 
Aside from being in a relationship with Tracy, Ronnie tried to make amends in any way that he could after murdering Coogie. In Season 3, he was able to do so after saving Keisha from being a sex slave. 
However, Ronnie was killed off after one of Coogie's friends shot him. 
14.) Miriam A. Hyman - Dre
Serving as Nina's wife, Miriam A. Hyman's Dre will do whatever it takes to preserve her relationship while also acting as a mentor to both Kiesha and Kevin.
15.) Rolando Boyce - Darnell
Playing Emmett's father is Rolando Boyce as Darnell. Aside from keeping a close eye on his son, Darnell is also working on saving his relationship with Jada. 
16.) Judae'a Brown - Jemma St. John
Judae'a Brown's Jemma St. John is Kevin's loving girlfriend who always tries to motivate her boyfriend and circle of friends to do the right thing. 
17.) Jason Mitchell - Brandon Johnson
After being featured prominently in The Chi's first two seasons, Jason Mitchell's Brandon Johnson disappeared from the series after the actor was fired due to claims of misconduct on set.
Brandon is an aspiring chef who dedicated his life to staying out of violence to honor the death of his little brother. However, an affair with his married boss sent his life into turmoil. 
18.) Tiffany Boone - Jerrika Little
Playing Brandon's righteous girlfriend Jerrika Little is Tiffany Boone. Tiffany helps Brandon earn his way into a better future, with dreams of even opening their own restaurant together. 
However, Brandon's affair combined with the character's failure to resist violence led to their relationship's downfall.
19.) Joel Steingold - Marcus St. John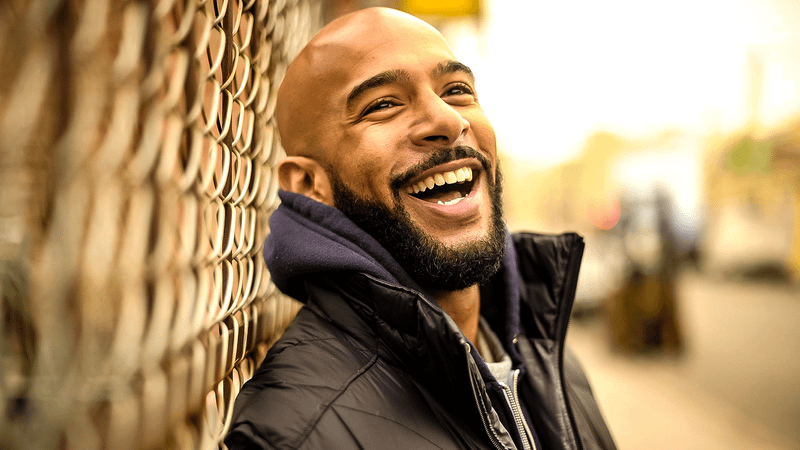 Marcus St. John is the Mayor's aide who butts heads with Douda and is portrayed by Joel Steingold. The character is also Jemma's father. 
20.) Zaria Imani Primer - Lynae
Zaria Imani Primer's Lynae is tied to dysfunction, with her spearheading or at least being involved in major conflicts throughout the series. 
However, in Season 4, it was revealed that her personal life is more complicated since living with her brother and his girlfriend makes it difficult for her to find a place in the world.
21.) Jason Weaver - Rashaad "Shaad" Marshall
Jason Weaver's Shaad made his The Chi debut in Season 4 as one of Trig's old comrades who is also struggling to find a purpose and rebuild his life.
22.) Kandi Burruss - Roselyn Perry
Roselyn Perry is Douda's estranged wife who made a recurring appearance in Season 3 and is played by Kandi Burruss.
In an Instagram live in August 2020, via Showbiz Cheatsheet, Burruss admitted that she loves Roselyn's "duality" since she does anything for Douda but also has a "love-hate" dynamic with him. 
23.) Ahmad Nicholas Ferguson - Bakari
Portraying Lynae's boyfriend Bakari is Ahmad Nicholas Ferguson. 
Bakari's reckless street life is on the verge of either a collapse or a point of no return since he is working with Douda in Season 6. Given Douda's history of violence, it spells bad news for Bakari.
24.) Common - Rafiq
Although Common serves as The Chi's executive producer, the actor and rapper also portrays a character named Rafiq. He is a recurring guest star who spent 12 years in Statesville prison before finding his way to Allah. 
25.) Lil Rel Howery - Zeke Remnick
Lil Rel Howery's Zeke Remnick is the selfish owner of Sonny's building who doesn't care for the community. 
26.) Armando Riesco - Detective Armando Cruz
Detective Cruz is played by Armando Riesco. He is assigned by the Chicago Police Department to oversee the south side of the city. 
Amid the violence and the temptations, Cruz is doing his best to keep the community safe. 
27.) Barton Fitzpatrick - Reg Taylor
Baron Fitzpatrick's Reg Taylor is Jake's older brother who was killed by the Wild Boyz under Douda's orders. The character is also a former member of the 63rd Street Mob.
28.) Sonja Sohn - Laverne Johnson
Portraying Brandon's mother, Laverne Johnson, in The Chi is Sonja Sohn.
Laverne is a troubled parent who has a drinking problem. She also has a lack of ambition, which is the culprit of why she isn't helping herself become better.
29.) Cory Hardrict - Dante
Cory Hardrict's Dante is a rapper who is selective in choosing women and a cannabis dealer on the south side of Chicago.
30.) Iman Shumpert - Rob Lafayette
NBA Champion Iman Shumpert plays Rob Lafayette, Tiffany's new boyfriend and drug dealer who first appeared in Season 4. 
In Season 5, Tiffany moved in with Rob while remaining friends with Emmett.
31.) Cortez Smith - Nuck
At the beginning of Season 3, Cortez Smith's Nuck was supposed to pick up Kiesha at a bus station but was late, leading to her being kidnapped and raped by Omari. 
In Season 6, Nuck finally apologized to Kiesha after the mishap. 
32.) L'lerrét Jazelle - Fatima
Transgender actress L'lerrét Jazelle plays Fatima, a reporter who calls out and challenges politicians to uncover the truth and their dirty secrets. 
33.) LaDonna Tittle - Ethel Davis
LaDonna Tittle's Ethel Davis is Ronnie's grandmother, who is not keen on transferring to a care facility. Jada, Emmett's mother, serves as her home care provider.
34.) Chris Lee - Hannibal
Chris Lee's Hannibal is Brandon's cousin who is also Tiffany's cannabis supplier.
---
The Chi Season 6 is available to watch on Showtime.