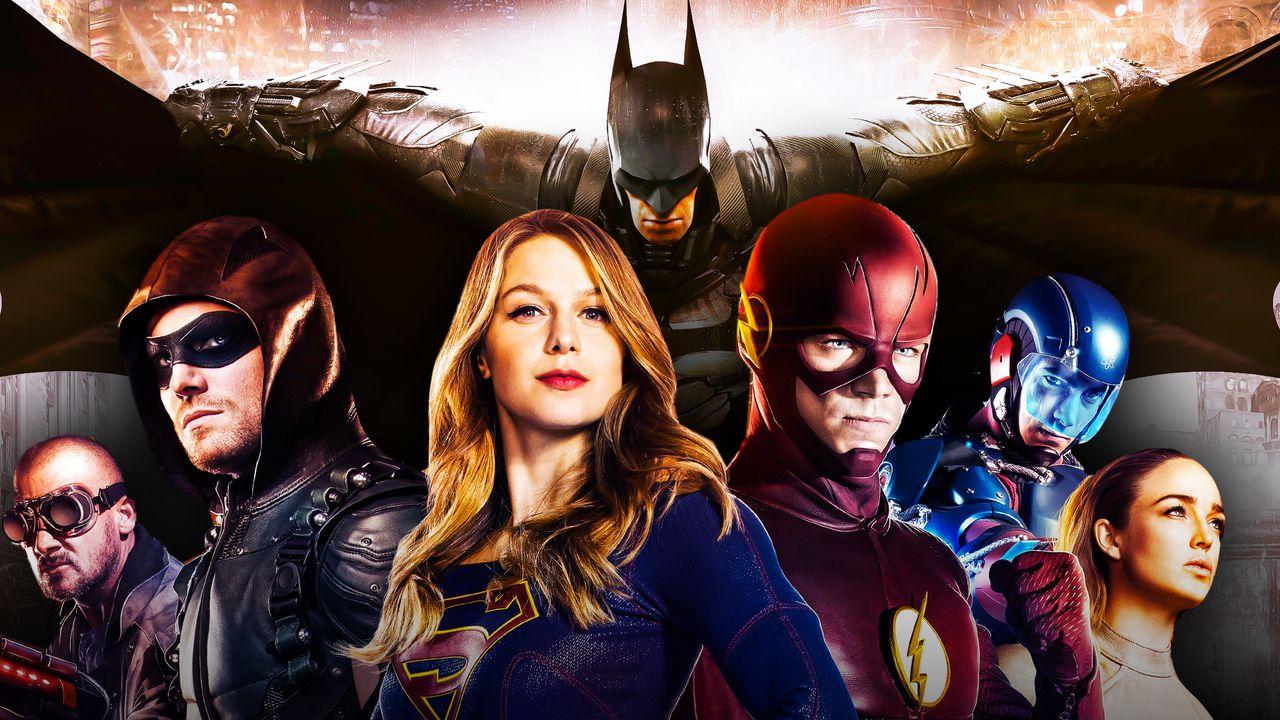 The series premiere of Superman & Lois is approaching faster than a speeding bullet. Indeed, the Man of Steel and his intrepid reporter wife will be making their way to TV again with the introduction of this new DC series to The CW's Arrowverse shared-universe stable of programming.
Reprising their roles from previous Arrowverse episodes, the series stars Tyler Hoechlin as Clark Kent/Superman and Bitsie Tulloch as Lois Lane. Also along for the ride are their twin teenage sons, Jonathan and Jordan, played by and Jordan Elsass and Alexander Garfin respectively. The hook for the series itself centers on Lois and Clark attempting to balance their personal and professional lives while raising two vastly different children.
TEAMWORK MAKES THE DREAM WORK
A new official promo dares to ask the cast of Superman & Lois which heroes from the DC pantheon of characters they'd like to team up with on the show.
Bitsie Tulloch expressed her desire to see Melissa Benoist's Supergirl and Javicia Leslie's Batwoman appear on the series, while Alexander Garfin alluded to J'onn J'onzz, aka Martian Manhunter, and Lois Lane as a team-up he'd enjoy seeing.
However, Jordan Elsass, Hoechlin, and Garfin all made sure to mention The Dark Knight himself, Batman.
Check out the promo below:
IS WARNER BROS. READY FOR A DC TV/FILM CROSSOVER?
Now, in the past, it was heavily speculated, if not outright confirmed, that DC and Warner Bros. deemed certain characters off-limits for certain projects to avoid what they perceived as audience confusion. But, the reigns have definitely seemed to loosen as of late, with top brass at both DC and Warner Bros. making mention of the fact that they no longer have such restrictions in place.
And, really, the proof is right there in front of the viewer: Superman getting his own series is a huge indication that the barriers between film and TV are being broken at DC. After all, he already has a big-screen interpretation in the form of Henry Cavill.
Batman himself is currently set to be played by two different actors in two different feature films: Matt Reeves' The Batman features Robert Pattinson as the Caped Crusader while The Flash will see the return of Michael Keaton to the role. The two films take place in separate universes under the DC umbrella.
Indeed, DC and Warner Bros. truly seem to be embracing the multiverse angle for their future live-action projects. If there are two cinematic Batmen, what's stopping Bruce Wayne from suiting up on Superman & Lois or Batwoman? In fact, Arrowverse fans will know that Bruce Wayne already has an actor attached to him for these shows in the form of Warren Christie, who played a version of Bruce on a recent episode of Batwoman.
Circling back around, a promo for the show straight from the network that namedrops Batman several times seems to indicate that the World's Greatest Detective is an option that's on the table for Superman & Lois
Whatever the case may be, Superman & Lois premieres on The CW on Tuesday, February 23rd at 8:00 p.m. EST.