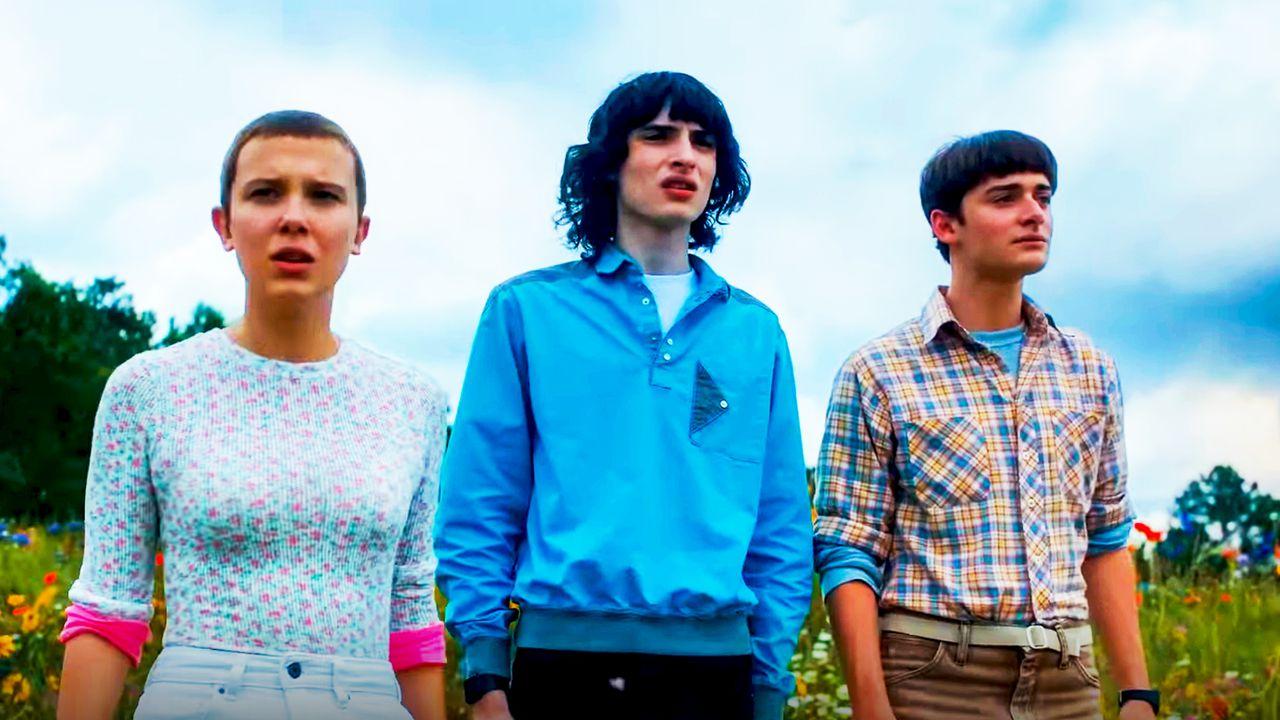 In anticipation of Stranger Things Season 5, the hit Netflix series' writers offered a tease of what fans can expect.
The upcoming fifth and final season of the 80s-tinged sci-fi epic is on the way with production starting in earnest later this year.
While the series proper is set to come to an end, showrunners the Duffer Brothers signed a significant deal with Netflix to continue the franchise and "[build] out" the Stranger Things universe. 
However, despite that, fans sit with eager eyes as they await the ending of this iteration of the Stranger Things story. While not much is known about the upcoming fifth season (aside from the tease of a particular romantic subplot), that has not hampered the excitement centered on Netflix's golden goose. 
A Tease From the Upside Down
A new tease from the official Stranger Things Writers' Room Twitter account offered up a cryptic description of the upcoming Season 5. 
Speaking on what fans can expect from the fifth season, the tweet noted that it is as if "Season 1 and 4 had a baby" and then "that baby was injected with steroids:"
"Season 5 is like if season 1 and 4 had a baby. And then that baby was injected with steroids."
This comes after series creators Matt and Ross Duffer hinted at the upcoming Season 5 on various occasions. Talking about the series back in November 2022 (via The Hollywood Reporter), the duo revealed that despite Season 4 laying some of the groundwork for Season 5, "[they] do have quite a bit more to get in:"
"We do have quite a bit more to get in. But just as important as the supernatural, we have so many characters now — most who are still living — and it's important to wrap up those arcs. A lot of these characters have been growing since season one so it's a balancing act between giving them time to complete their character arcs and also tying up loose ends and doing our final reveals."
Matt Duffer remarked while not many people know how the series will end, they did "get [their] executives to cry" when they pitched the season to Netflix:
"We did get our executives to cry, which I felt was a good sign that these executives were crying. The only other times I've seen them cry were like budget meetings."
Director Shawn Levy looked back at that first pitch meeting as well, lamenting that "even though the show has gotten so famous and the characters have gotten so iconic," Season 5 "is already so clearly taking care of these stories of the characters:"
"As a witness and having been in that two-hour pitch room and having read this first script — I'm paralyzed with fear that I'll spoil anything, but I will say the thing about these Duffer Brothers is that even though the show has gotten so famous and the characters have gotten so iconic and there's so much about the '80s and the supernatural and the genre, it's about these people, it's about these characters. Season five is already so clearly taking care of these stories of the characters because that's always been the lifeblood of 'Stranger Things.'"
Ross Duffer called it a "culmination of all of the seasons" while pointing to the genre touchstones found in each season:
 "A culmination of all of the seasons, so it's sort of got a little bit from each, whereas before each season was so distinctly — three, this is our big summer blockbuster season with our big monster; four was the psychological horror."
What's Coming in Stranger Things 5?
While nothing substantial has been revealed when it comes to Stranger Things Season 5, there are still some nuggets one can glean from quotes such as these. 
This mixing of Seasons 1 and 4 sounds like an interesting amalgam that actually makes a lot of sense. While Season 4 went a whole lot bigger than that first batch of Stranger Things episodes, the two have distinct identifiers that would make for an emotional and satisfying final season. 
From what it sounds like, Season 5 will feature the heart of Season 1 with the scale and psychological horror elements of Season 4. 
What that means for the likes of Millie Bobbie Brown's Eleven, David Harbour's Hopper, and the rest of Hawkins, Indiana remains unknown; however, with cameras getting rolling this summer, surely it will not be long before even more info makes its way into audience's hands. 
There is no official release timing for Stranger Things' send-off, but a late 2024 debut seems highly likely.